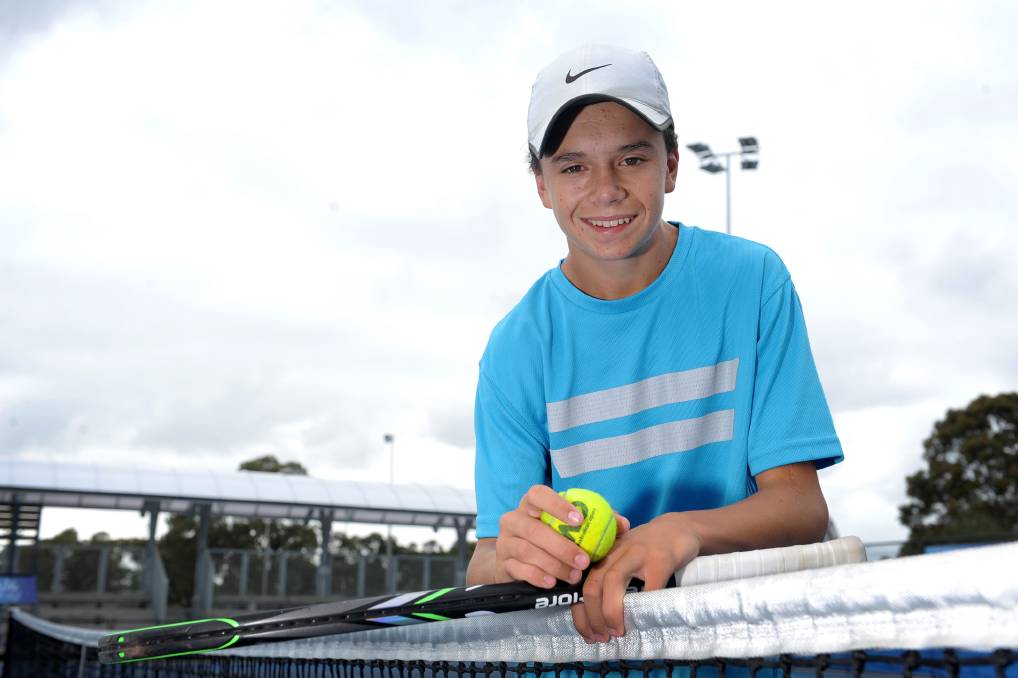 TENNIS

Traralgon tennis ace Ben Grumley has always dreamt of donning the navy blue and white, synonymous with sport in Victoria.
The 16-year-old will get to do just that this year after he was named in the School Sport Victoria 18-and-under state tennis team.
Grumley will represent Team Vic at the 2018 School Sport Australia tennis championships in Brisbane throughout April and May and was excited by the prospect of playing as part of a team.
Jack Clements will help Grumley fly the flag for Gippsland in Queensland as part of the eight-man squad set to vie for the prestigious Pizzey Cup.
The year 11 Lavalla Catholic College student gained entry into the side after impressive performances at two trial days and at Notting Hill Pinewood Tennis Club.
"The first one went pretty well and then in the second one, I won four out of five so that was pretty good," Grumley said.
The youngster has enjoyed a standout year on the court so far and paired up with James Mercer to take out the 16-and-under boys' doubles title at the Victorian Schoolboys' Championships and was looking forward to more of the same.
"I'm pretty excited to be honest … I didn't think much of it before the trials because I didn't want get my hopes up," he said
"To get the opportunity to [play] for Victoria is pretty cool."
More than anything, Grumley said he was most looking forward to playing as part of a team – a rare opportunity in his individual sport of choice.
"I'm probably most excited to play doubles and get to meet new people really," he said.
"I'm excited to just gain experience and be able to travel around Australia good to make new connections."
In the lead-up to April's Pizzey Cup, Grumley will head to a tournament in Swan Hill and the Gallipoli Youth Cup.
The School Sport Australian championship event also attracts valuable Australian Ranking Points.
At the conclusion of the tournament, an All Australian team is selected, based on Pizzey Cup and Australia Cup results.