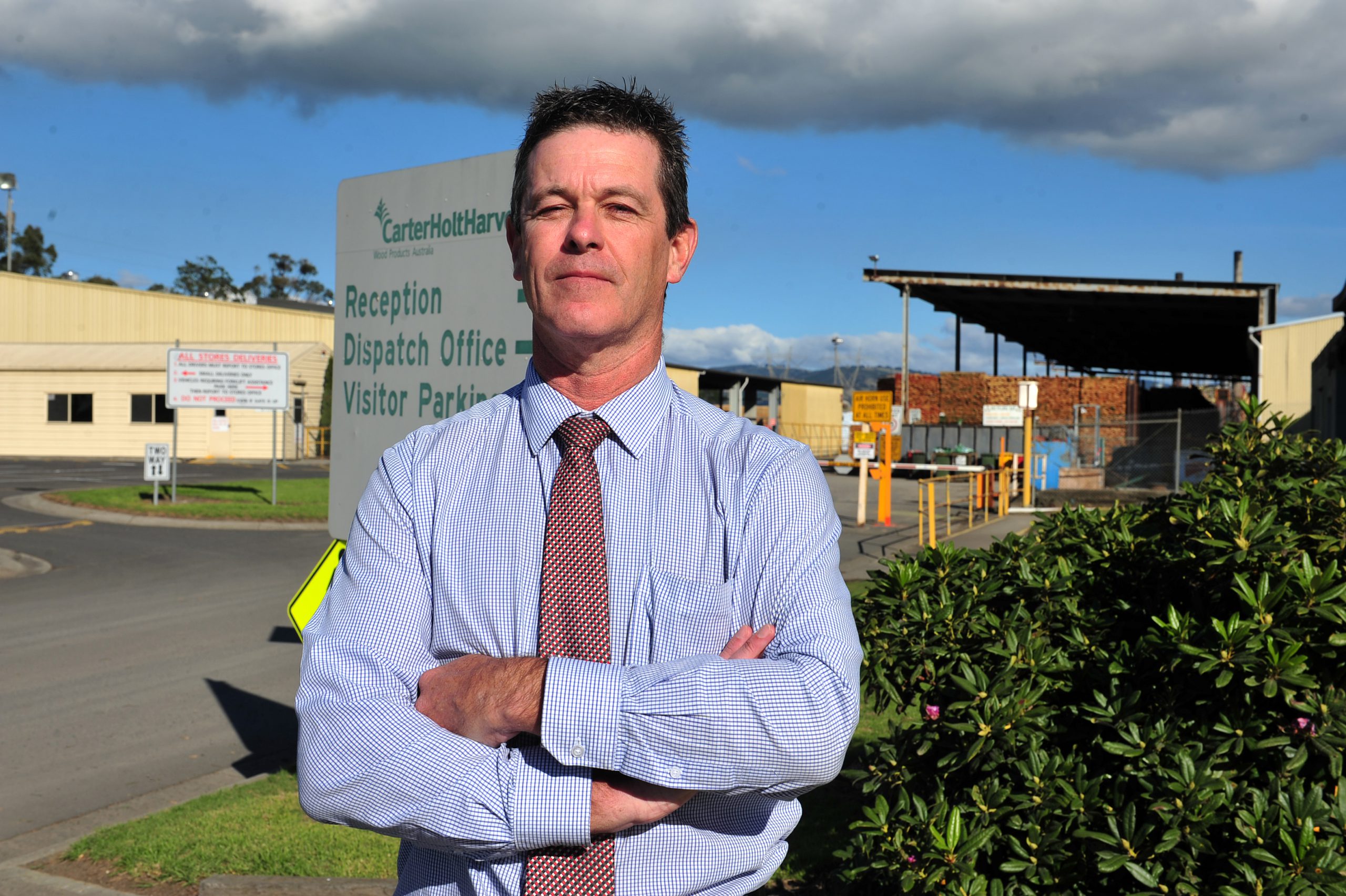 A year after Hazelwood's closure, member for Morwell Russell Northe is reflecting on "the workers, and contractors, and families who are still struggling with the outfall of Hazelwood closing".
Last year the former National turned independent was critical of the way the plant closed within months of the announcement and blamed the state government for the closure.
Twelve months on, he's still critical of conditions in the region.
"I know personally a number of workers and contractors who are either having to work in other parts of the state, or even interstate, and in some cases people are still looking for work," Mr Northe said.
"I concede that some other workers have found employment locally and that's a positive for them and their families and our community, but we can't gloss over the fact that a number of individuals and businesses are hurting as a consequence of the closure."
On Friday, Mr Northe was on his feet in State Parliament addressing Victoria's lawmakers about the impact of Hazelwood's closure.
Hazelwood's closure had resulted in higher energy prices, issues about power supply security and significant job loss in the Valley.
Unemployment in Latrobe City dropped to 8.8 per cent in December last year from 11.4 per cent a year earlier.
But Latrobe City's figures show unemployment is still high in Morwell and Moe/Newborough at 15.6 per cent and 12.1 per cent, respectively.
"In my view more needs to be done and should've been done to maintain and retain existing jobs in our region," Mr Northe said.
"That didn't happen and moving forward I still believe there are initiatives that government could adopt that would help create jobs and stimulate our local economy.
"Things like referring to building new infrastructure and having a strong procurement policy across all levels of government will help create local jobs."
Since Hazelwood's closure, the region has received more bad news like the closure of Morwell's Carter Holt Harvey sawmill in October, at a cost of about 160 jobs.
Local retailers are the latest to take a hit, with Target last month announcing it would close its Mid Valley store in June after 35 years, taking about 40 jobs with it.
The shopping centre's Coles supermarket was the next to announce its closure, although all its workers will be redeployed.
Another who is not optimistic about the region's future is Latrobe City councillor Graeme Middlemiss, who said the state government's $266 million transition package was much better than the lack of support given to the region when the power industry was privatised in the 1990s but still had a long way to go.
"I've characterised it by talking about [the transition package] to people as the icing on the cake and I'm not sure they've baked the cake yet," Cr Middlemiss said.
"They've probably had a two-pronged approach to lift the spirit of the community and they've certainly done well in that area but in the actual creation of jobs for people that need those jobs, they need to do more and there has to be more to come."
The Morwell councillor said creating jobs was difficult and believed to do so the government would need to try a different economic approach.
"I think the government has to get back in the frame of mind of offering money to organisations to set up in the Latrobe Valley," he said.
"[They need to say] 'how much do you want to set up your factory in the Latrobe Valley?'"