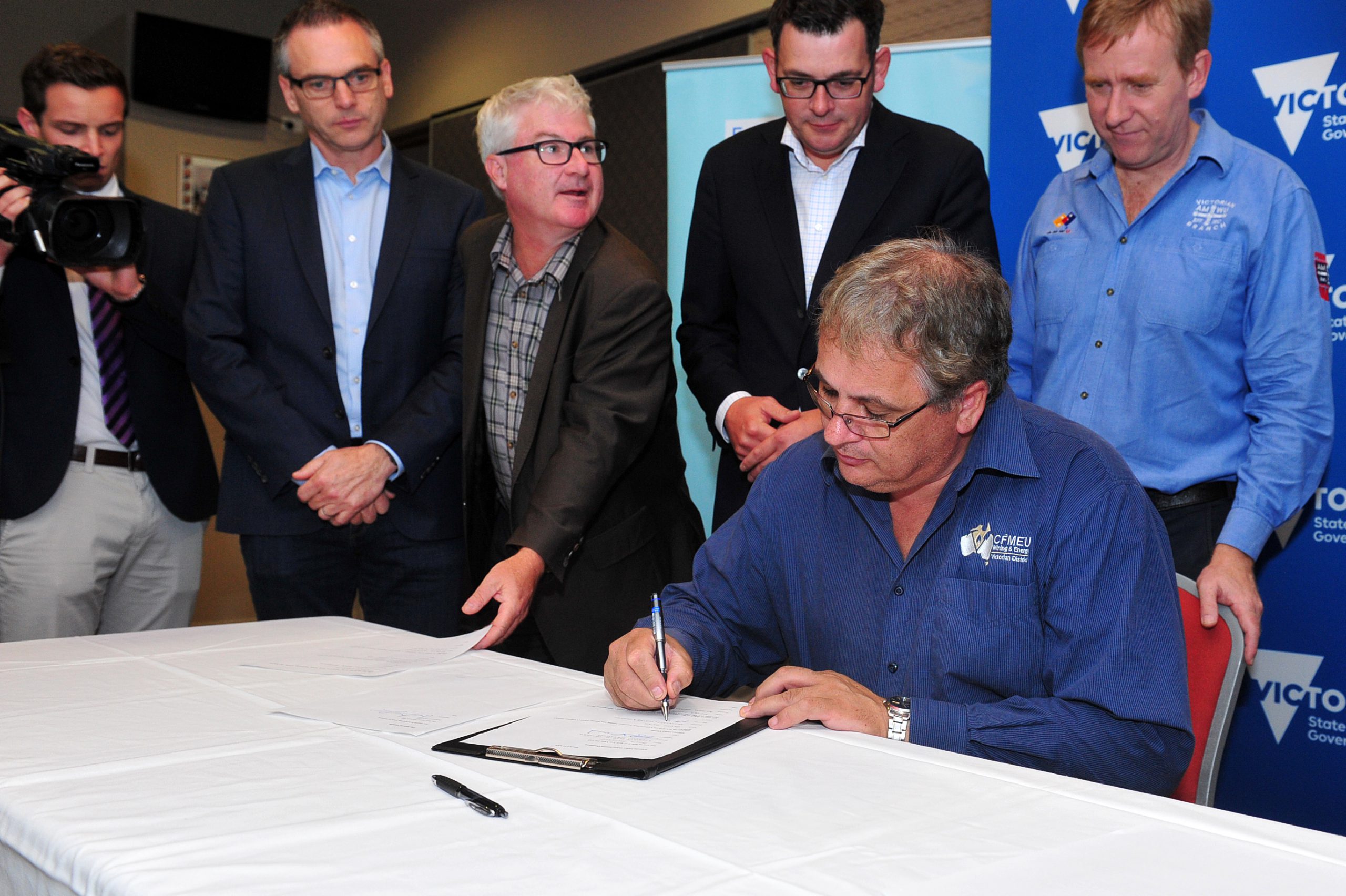 When CFMEU mining and energy division state secretary Geoff Dyke looks at the state of the Latrobe Valley a year after Hazelwood's closure, he sees a community that's holding up "pretty well".
But despite the Latrobe Valley faring better than expected since Hazelwood closed at a cost of 750 jobs, Mr Dyke is concerned about the challenges facing the region.
"We've still got a lot of people out of work and looking for work and a lot of them are saying they can't maintain themselves in this area," he said.
Mr Dyke said the situation in the region reminded him of the "calm before the storm" during power industry privatisation in the 1990s when worker redundancy payments continued to stimulate the economy for a period before the pain of unemployment hit.
He believes tough times could be ahead unless more is done to offer former Hazelwood workers employment in the region through the Worker Transfer Scheme which he believes has not been fully utilised by generators AGL, owner of Loy Yang A, and Yallourn owner EnergyAustralia.
"[The workers'] redundancy payment is running down and so a lot of them will start leaving the area in the near future if these early retirements are not taken up by the companies," Mr Dyke said.
The scheme was negotiated last year between local unions, the state government and power generators and aims to create 150 positions in the local electricity sector through early retirements.
The $20 million scheme provides generators with $75,000 for each position filled by an ex-Hazelwood worker and has so far resulted in 77 workers finding a new position from a target of 150.
But Mr Dyke said AGL and EnergyAustralia had received a high number of expressions of interest in the scheme from older workers which had not translated into new positions at the generators.
"Both of those generators are making hundreds of millions of dollars extra since Hazelwood closed and we don't know why they can't fully commit to the expressions of interests they've received," Mr Dyke said.
In response, AGL said it had committed to take 50 Hazelwood workers as part of the scheme and had hired 47.
EnergyAustralia said 17 of the 28 workers it had hired in the past year had come from Hazelwood.
"Also, during a 70-day major outage program at Yallourn late last year, there were around 28 ex-Hazelwood employees brought on alongside the plant's casual workforce," an EnergyAustralia spokesman said.