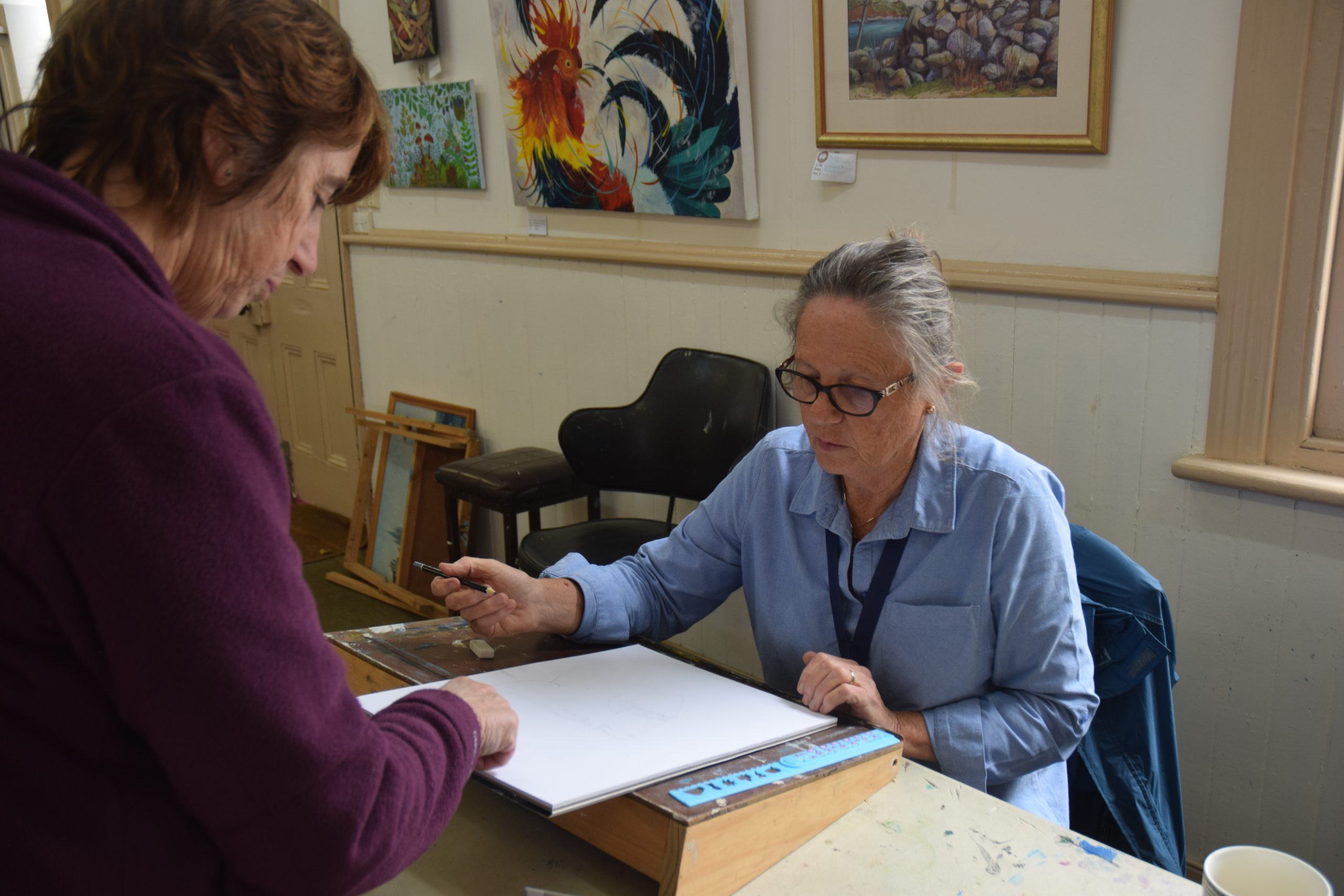 The Traralgon and District Art Society is encouraging Latrobe Valley community members to get creative and learn to paint or draw.
Based at the old railway building in Traralgon, society president Andrea Ramsay said there was a great, welcoming art community in the region.
Ms Ramsay said things had gone a little quiet with works to the railway station car park being done but she wanted to encourage people to come along and learn a new skill.
"It think we've got a really great art group, it has just gone a bit quiet lately," she said.
The art society offers a range of different classes from learners to those more advanced in their creative pursuits, as well as classes for teens and a wildly popular children's class with a waiting list of a year or longer.
Ms Ramsay teaches some the classes herself and said she loved passing on her knowledge.
"I work in watercolour, acrylic, pastel, pen and ink and just ordinary drawing. I do work right across board and I can teach anyone on Monday if they want to learn a specific thing, I can show them the basics," she said.
"I learned from my mother. I was nine and she did a commercial art course and I was painting in oils at 14 so I've learned a lot over those years. It has just been an amazing journey in painting and I love it.
"When I was 14, the help I got I want to pass it on. I just love passing on my knowledge."
Ms Ramsay said those new to painting or drawing often began to see things differently when they started in their artistic pursuits.
"Any of our newer members that come in and have never really painted, they start to look at things differently," she said.
"My daughter is not an artist, but I've got her looking at gum trees and all the colours in gum trees and she says 'mum, I didn't realise there were so many colours'. There are reds in the ends of the tips and the wet trunks have all lovely colours in them, so it opens up a new aspect on life."
Ms Ramsay said art classes were particularly good for people in retirement.
"I think as you get older, if you've got the interest now that's great, but as you get older it is great pastime later on in life," she said.
"I've had people join when they are 70 and it has just been fantastic for them because all of a sudden they have had the time to go and do some art and fill in their time.
"I've had so many people say to me 'I'm so glad I came to art'."
For more information about the Traralgon Art Society contact 5176 6000 or see the Facebook page, Traralgon and District Art Society.