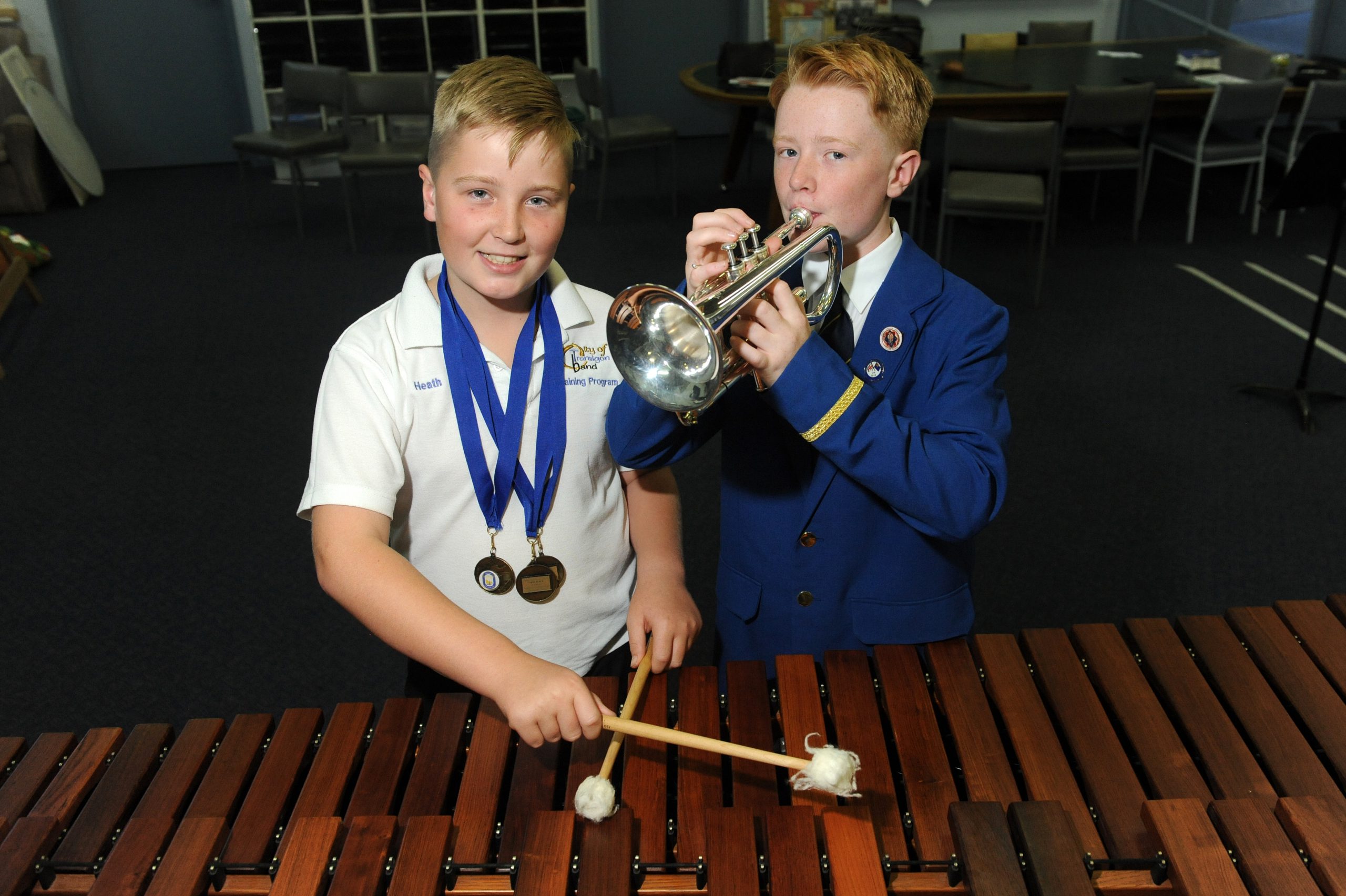 Not ones to blow their own trumpet, Lachlan and Heath Wilson instead played the cornet and percussion respectively to take home a swag of prizes at the National Band Championships held in Melbourne over the Easter weekend.
At 12 and 11-years-old, the two competed in the under 19 section of the national competition for their respective instruments against much more experienced players.
Heath took home three first prizes, in the snare drum, timpani and multiple percussion sections, and one second in the mallet section, while Lachlan brought home a seventh place in the junior B flat cornet solo section.
Heath said it was a bit nerve-wracking playing against such talented musicians, but enjoyed the experience.
"The other players were so good, when I heard them playing I got a bit nervous," he said.
"But I liked seeing where I need to improve. They give you critique sheets to help you."
Heath said musicians were given a test piece to prepare in the lead up to the competition and the music sheets had to be ordered from America.
The brothers have grown up playing with the City of Traralgon Band and are part of the bands' training and development program and both have instruments donated by the Keith Chenhall Charitable Trust and the Traralgon and Argyle Lodges.
The disciplined duo practice every day, play with other musicians most week nights and Lachlan has been awarded a musical scholarship with St Paul's Anglican Grammar School.
City of Traralgon Band president Debbie Wilson (not related) said she was very proud of the boys' efforts and discipline.
"They are certainly stars now but their potential is just enormous," she said.
"They are great, positive contributors to the band, but not just in terms of music, in terms of discipline and teamwork."