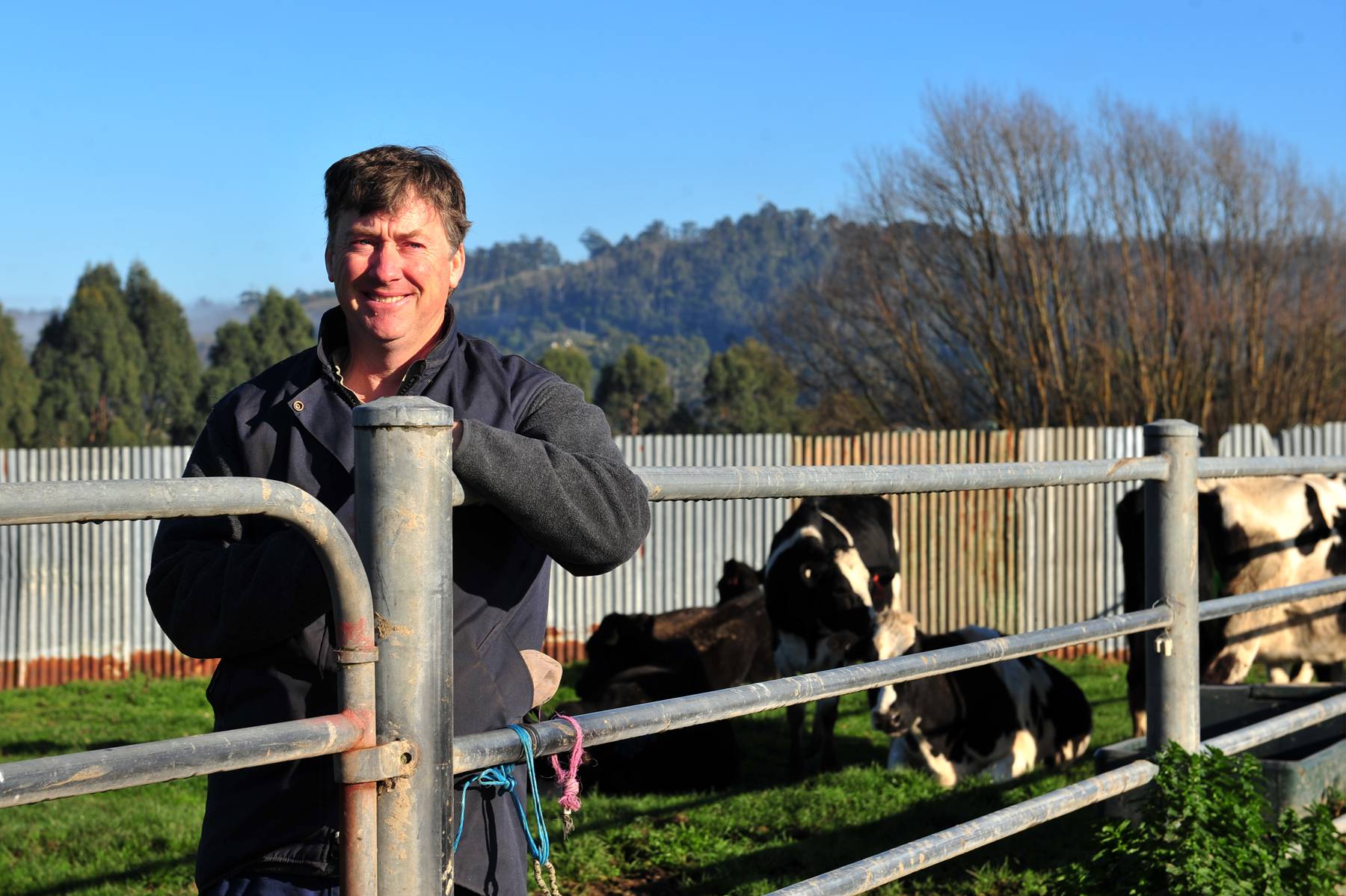 The sale of the former Australian-owned dairy co-operative Murray-Goulburn to Canadian giant Saputo signalled industry certainty, according to a Gippsland dairy policy representative.
United Dairyfarmers of Victoria Gippsland policy councillor Matt Gleeson said last week's sale was a positive step that would allow suppliers to move forward.
"We are losing a big Australian player and we are losing a lot of history and connection," Mr Gleeson said.
"From my observations, this was in the best interest for Murray-Goulburn in order to bring certainty to the milk industry as they had not provided a model that provided a strong return to farmers."
Last week 98.16 per cent of shareholders voted in support of the $1.31 billion sale of M-G's assets to Saputo.
M-G will keep $200 million to cover legal action from the dairy crisis in which it retrospectively slashed farm-gate prices, forcing suppliers into debt, while others departed the co-op.
Mr Gleeson, a long-standing M-G supplier, said he was unaware of other suppliers who voted against the sale, and said most people were happy to move on.
"There were discussions around removing the emotions of having an Australian-owned co-op. The best option was Saputo and it was a fair call in the circumstances."
The Boolarra dairy farmer was optimistic Saputo would want to increase its milk supply and capitalise on its assets.
He believed the company had offered a realistic choice for farmers by committing to pay a competitive milk price for at least the next five years.
"M-G intake had declined in the past two years but I now hope both the Maffra and Leongatha factories will become important to Saputo. It could mean more jobs for Gippsland.
"If M-G had imploded any further there may have been less choice. Saputo is now providing farmers with an option. There may be competition at the farm gate and a healthy milk price."
Mr Gleeson said Gippsland supplied 20 per cent of Australia's milk, and was important to the region but factors such as seasonal conditions and price drops had injected uncertainty into the industry.
The deal will be finalised on May 1 but still has to pass by the Foreign Investment and Review Board after it was approved by the Australian Competition and Consumer Commission.