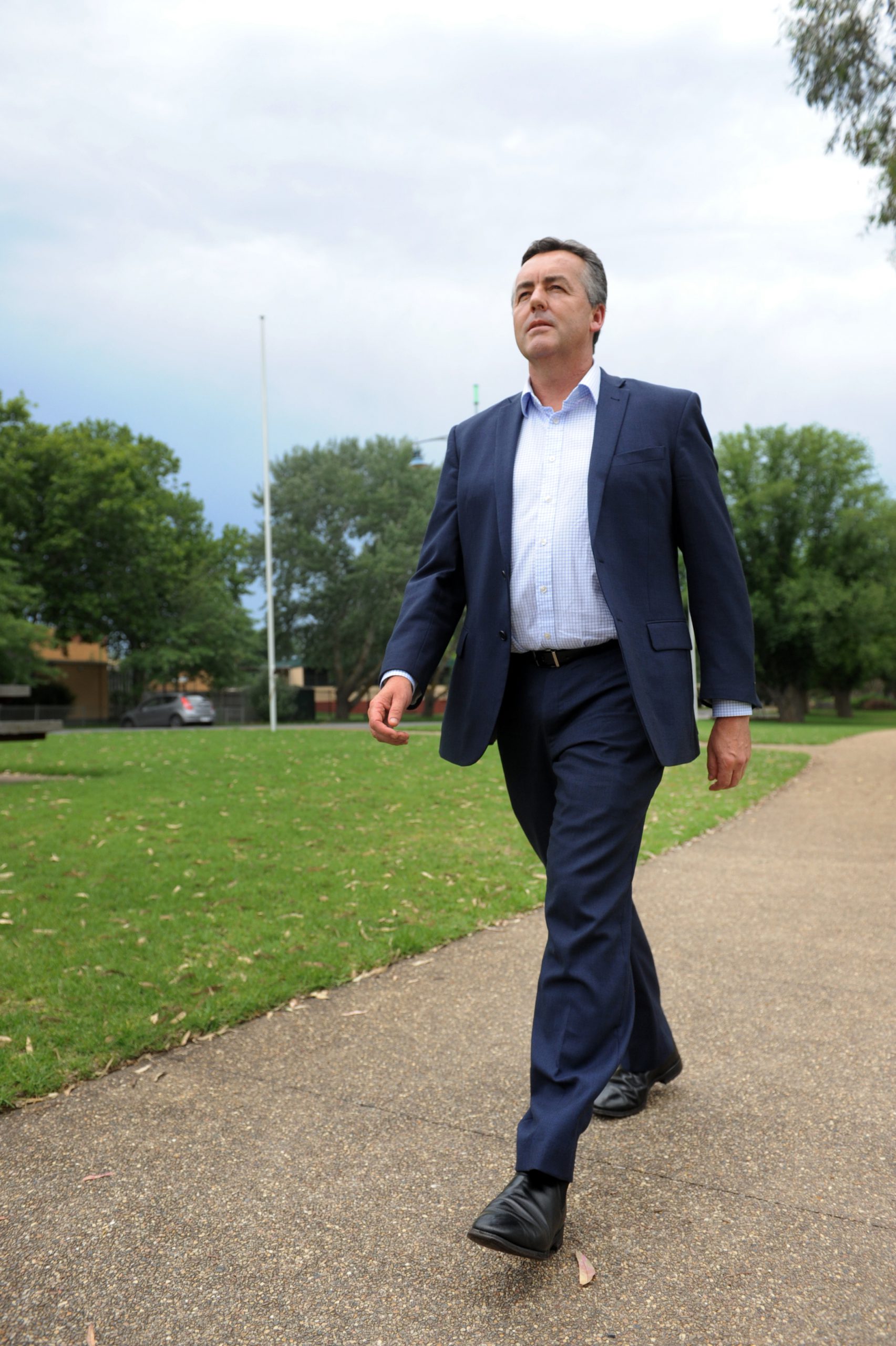 Federal member for Gippsland Darren Chester has expressed support for continued investment in coal-fired power following calls from the so-called Monash Forum group of backbench MPs for a new station to be built on the site of Hazelwood.
Mr Chester is not a member of the group but said it would be "foolish to turn our backs on what is a valuable natural resource".
"As far as I am aware, the Monash Forum is yet to meet. It is not uncommon for parliamentarians from different parties to form policy discussions groups," he said.
"As the representative of an area with a rich history and huge social and economic investment in the power generation industry, I will represent our region strongly in these policy discussions."
The Monash Forum, named after famed World War I general and former head of the State Electricity Commission, Sir John Monash, was launched last week and counts former prime minister Tony Abbott and former ministers Kevin Andrews and Eric Abetz among its members.
A letter published by the group last week argued "if the government can intervene to build Snowy 2.0, why not intervene to build Hazelwood 2.0 on the site of the coal-fired power station in Victoria that's now being dismantled?".
"All the transmission infrastructure already exists; all the environmental permits have already been obtained; and a new, low-emissions coal-fired power station can certainly be built for no more than $4 million," the letter states.
The group's formation comes ahead of the publication of the 30th consecutive Newspoll where the government has trailed the opposition, the same amount which prompted Prime Minister Malcolm Turnbull to challenge Mr Abbott for the Liberal Party leadership.
Mr Abbott was expected to visit the Latrobe Valley today as part of his annual Pollie Pedal charity ride, in a visit which pundits argued was designed to coincide with the poll.
But Mr Chester said the assumption was wrong.
"This event has traditionally been held at this time of year, so it is wrong to assume it has been scheduled to coincide with the release of a poll," he said.
"Pollie Pedal has been raising money for charitable causes for 21 years now. This year, it is raising money for Soldier On, a charity that helps veterans."
The Monash Forum's push for the government to intervene to allow the construction of a new coal-fired power station drew responses across the Latrobe Valley, with Advance Morwell president John Guy saying a new plant would be cheaper than renewables at the moment.
He said there was a variety of views about the matter in the community but "there would be a fairly wide acceptance of the need for another coal-fired power station, particularly if we can produce a power station with less emissions and less output waste into the atmosphere".
But Gippsland Trades and Labour Council secretary Steve Dodd said the former prime minister was "peddling false hope".
"I don't think there's any financial institution anywhere in the world that's financing [coal-fired power stations]," Mr Dodd said.
"The best that can be said about it is it's a bit light on detail at the moment; it's the Monash Forum's thought bubble."
Latrobe City deputy mayor Dan Clancey said council would welcome any initiative "that would bring jobs to our area as long as there is an environmental and social aspect to that".
"I think there's many ways that our national resource in brown coal can be used. It doesn't have to be the burning of coal to generate power," Cr Clancey said.