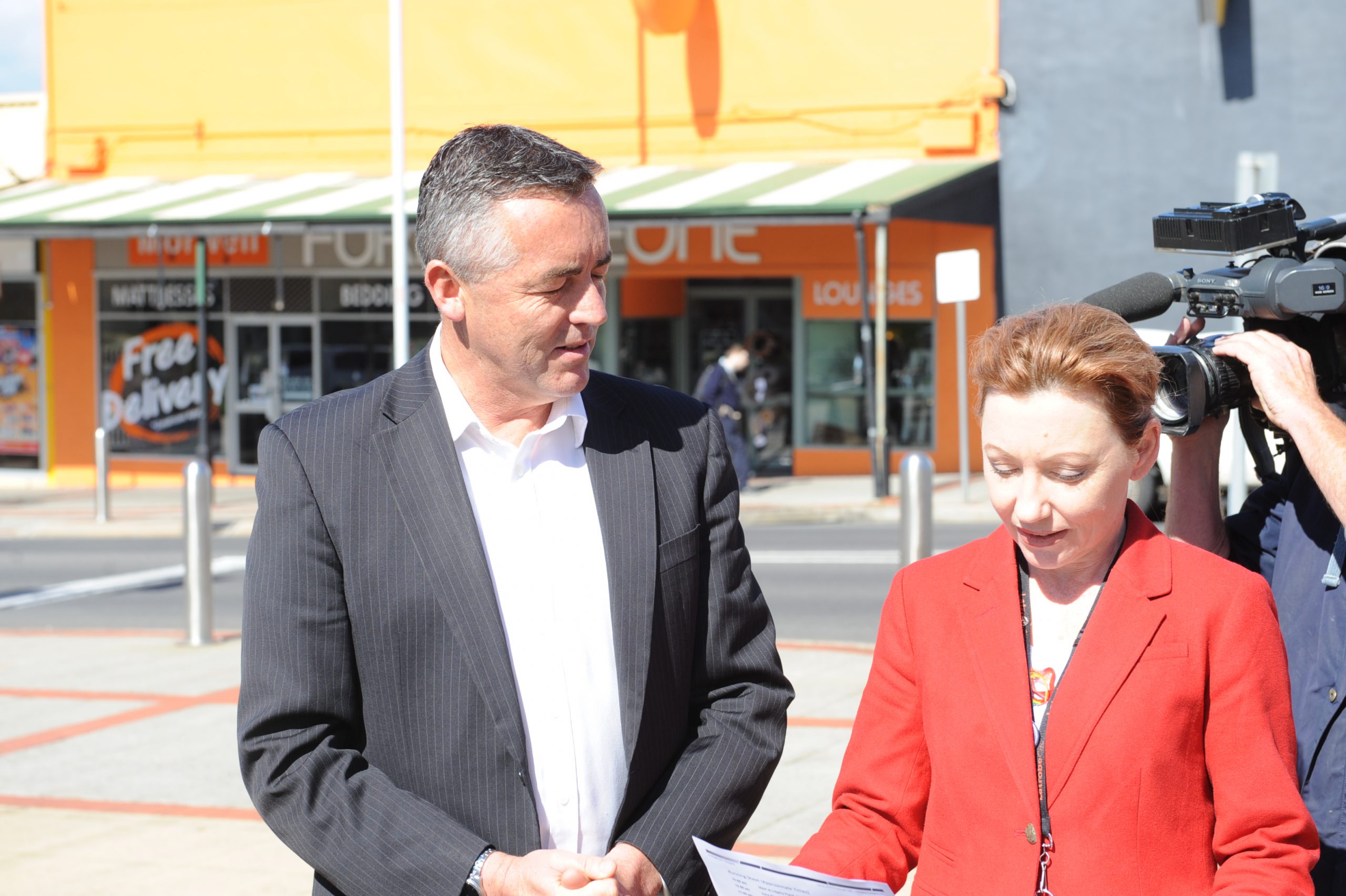 Bryce Eishold
CCTV cameras rolled out across Morwell will prevent crime and improve community safety, police say.

Nineteen cameras across eight locations were officially unveiled today after Latrobe City Council received a $230,000 federal government grant to boost surveillance infrastructure in the wake of a number of assaults in the town.

Latrobe acting Inspector Peter Watson said live vision of the cameras would be streamed into the watch house at Morwell Police Station, with one arrest already made as a result of the new infrastructure.
"One of the constables was watching the CCTV and spotted a nefarious character in the back of a building in the CBD of Morwell," acting Inspector Watson said.
"[The constable] was able to alert the van to head that way so while the van was on the way [the constable] was able to watch the person go into the back of this building.
"By the time the van got there the person had already stacked up some stuff to steal and he was caught on the hop and very surprised when police turned up."
Police said the cameras would improve community safety and act as an "extra set of eyes" in an attempt to pinpoint an incident.
"There might be things that go unreported, something might happen to somebody that they think 'there's no point in reporting it'," acting Inspector Watson said.
"We can actually go back now over the vision and see what actually happened to somebody; so it's a really great tool to investigate what has happened to people which wouldn't have happened in the past."
Cameras are now located on Commercial Road and Princes Drive, near the bus interchange and train station, respectively, on Buckley Street and near the subway as well as a number of other streets.
Member for Gippsland Darren Chester said the project was the result of a community-led push to ensure the safety of the town's visitors, residents and those most vulnerable.

"My expectation is there will be other communities across the region who will seek CCTV facilities because it helps to deter bad behaviour," Mr Chester said on Monday.
"There's only a small minority of people who want to cause trouble in our community and the rest of us just want to go about our lives safely.
"I think the CCTV acts as a great deterrent but also does help Victoria Police with evidence gathering – if they've got them on footage, if they've got them on camera, it's pretty hard to argue with that evidence."