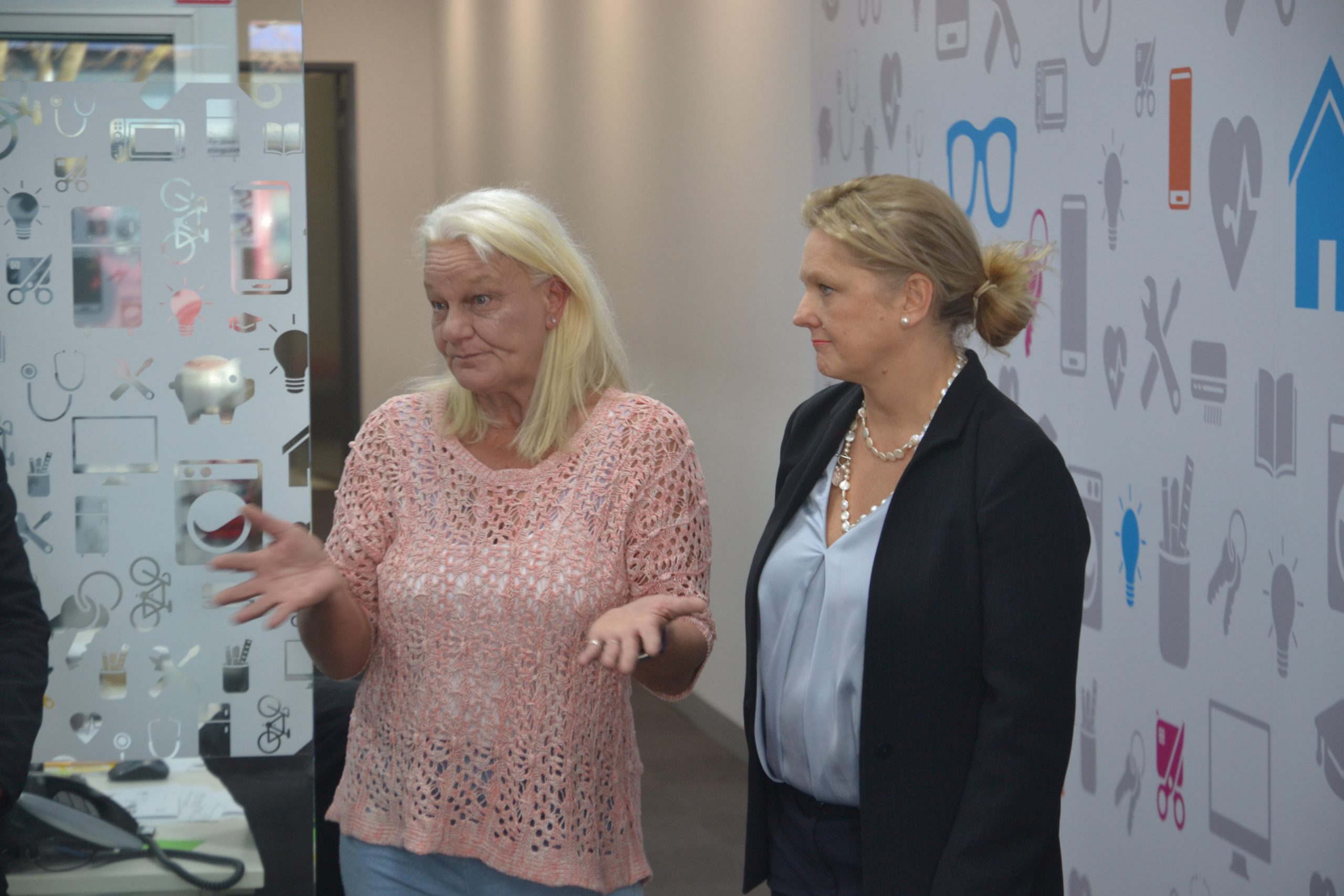 Bryce Eishold
Domestic violence survivor Carol was struggling to make ends meet when she stumbled upon affordable alternative payday lender Good Money's Tarwin Street, Morwell office when she was at her "darkest point".

The Yinnar South resident was in Morwell – 40 kilometres from her home – to use the laundromat after her washing machine had broken down and she had no way to get it fixed.
The 54-year-old, who lives with depression, had the bank knocking on her door after falling behind in mortgage repayments, and a rental company demanding payments for electrical appliances she could no longer afford.
Despite the unsettling situation, Carol persisted and continued to pay off her home loan while struggling to put food on the table and caring for her adult son who lives with a disability.
Her heartfelt story was told at Good Money's one-year anniversary last week during what Carol described as a "life-changing event" after borrowing money to buy essential appliances like a new fridge and washing machine.
The low to no-interest lender was set up in July last year in partnership with Good Shepherd Microfinance and the National Australia Bank, following a $2.3 million investment from the state government.
More than 2900 people made enquiries in the hub's first year, and the store has provided more than 500 no and low-interest loans for household appliances, car-related expenses, household furniture and costs such as medical and education expenses.
"They saved my life, I still can't get help from my bank – it doesn't matter that I've been paying my house for 20 years – they don't care but these people [at Good Money] have come into the community and they do care," Carol said.
"These people are amazing and more people need to be told about it. There's lots of mothers I know in Morwell that I know could use washing machines and help.
"There should be more places like this because there's hundreds of women in this community going through domestic violence whose husbands won't let them buy appliances or what they need to look after their children."
Good Shepherd Microfinance general manager retail and online Corinne Proske said the organisation had worked with people in the community who had been knocked back for assistance by the bigger banks.
"Money impacts all of us and I think one of the scariest stats I know is we're all about two paychecks away from not meeting our debts," Ms Proske said.
"It can be any one of us at any one time so we build a service to support everybody … and once you've got the right [finances] you can make the right decisions – rather than making short term ones."
Two-thirds of the borrowers in the first year were women – most of them single or single parents.
State member for Eastern Victoria Harriet Shing said "We know that many people in our community are doing it tough so it's vital to offer safe, affordable finance options that won't lead to more strife."