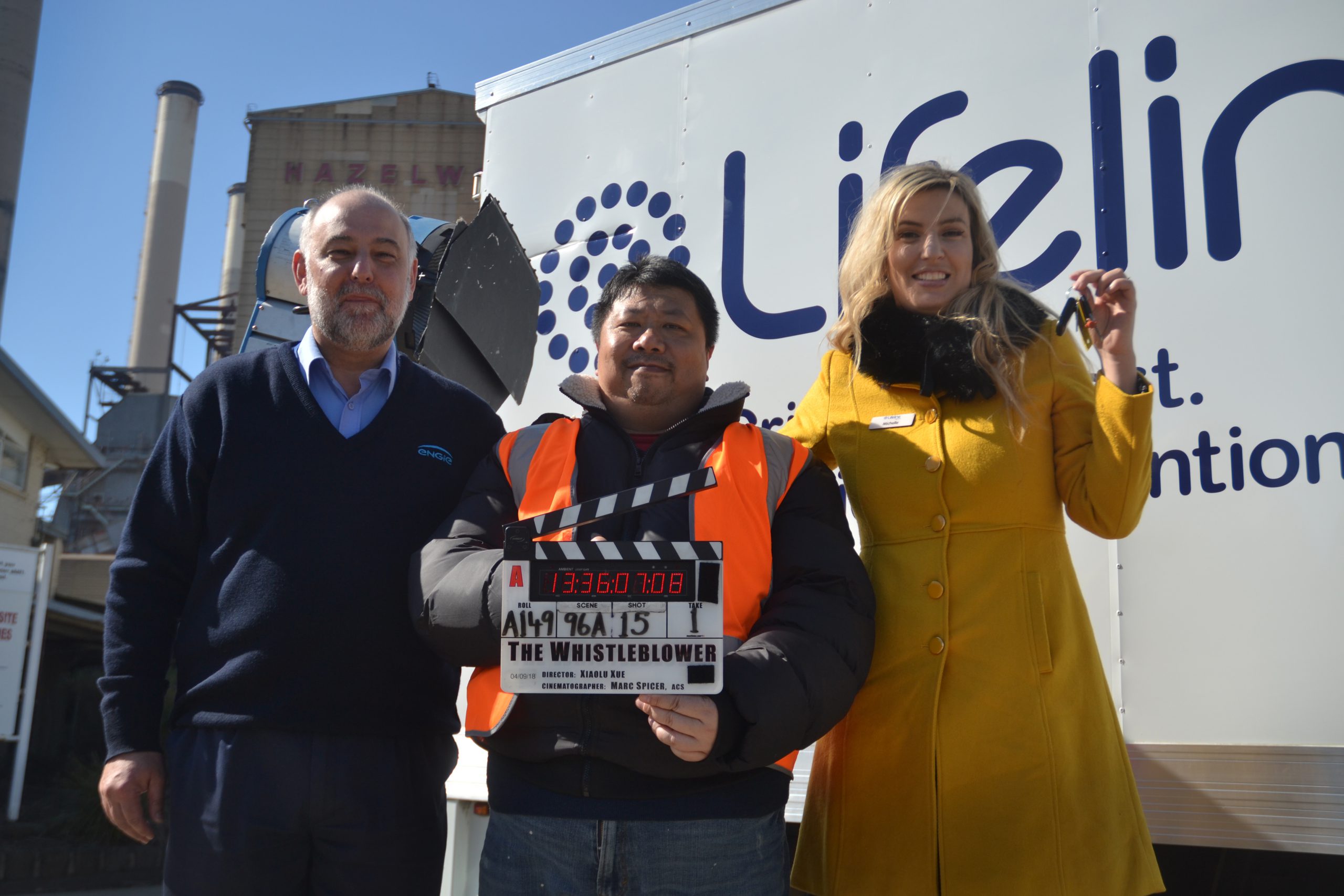 Anne Simmons
The Chinese-Australian co-production The Whistleblower partly shot at Hazelwood Power Station will not only immortalise the iconic structure likely awaiting demolition on the silver screen, but also has delivered funds to two local charitable organisations.

ENGIE Hazelwood donated Chinese production company Edko Films' entire location fee for the action chase scene to both Lifeline Gippsland and Rotary Centenary House.
With the funds, Lifeline Gippsland have replaced its delivery truck which a "blown away" chief executive Michelle Possingham said would allow the organisation to increase its revenue for "more calls, answers and more lives saved".
"The truck that this is replacing was over 10 years and had almost 400,000 kilometres on the odometer so it was requiring regular maintenance which was taking away from the funding that we had to put into services to provide to the community," Ms Possingham said.
"We can't say enough how much we appreciate the support that ENGIE have given us."
Edko supervising location manager Pia Emery said it was the first time in her 20 years in the industry she had seen "a location being so generous with their location fee".
The former power station is one of 48 locations the film crew is visiting to shoot what is the biggest Chinese-Australian co-production in Victoria's history.
Hazelwood stands in for an African power station, and at the entrance of site, there are traces of sand where palm trees were carted in, a newly painted gatehouse and cars for about 150 crew in the car park.
Ms Emery said the producers initially wanted to shoot in Africa for a month, but she convinced them to stay in Victoria to not only contribute to the local economy but keep continuity of crew, stunt actors and designers.
"This added probably … another $5 million to $6 million that stayed in Victoria, rather than going to Africa, keeping our 700 people employed for that extra month," Ms Emery said.

The African power station will be superimposed onto the site, but Ms Emery said "this is about giving us great 'bones', so to speak, on which to build on".
Other locations include Dandenong and Geelong where streets were closed for action scenes.
Hazelwood Rehabilitation Project director Tony Innocenzi said the opportunity to support the community was the contributing factor to allow filming in the disused power station.
The location fee will also contribute to a solar panel project for Rotary Centenary House which will help the facility reduce energy costs while patients at Gippsland Cancer Care Centre and their families stay.