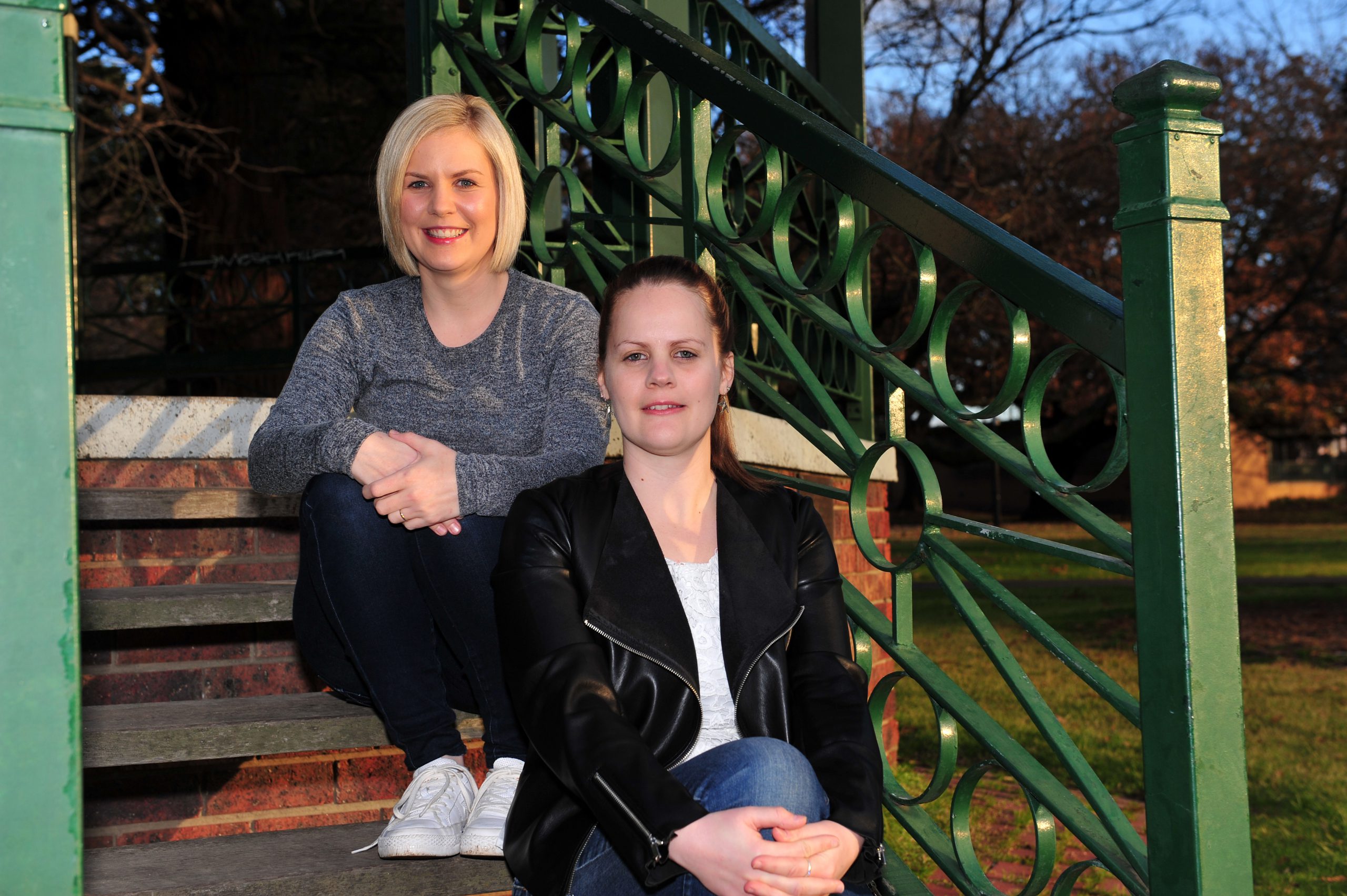 Anne Simmons
Two sisters who inherited a genetic mutation which significantly increases their risk of breast and ovarian cancers are urging people to get checked early.

Thirty-year-old Julie Gaspero and her older sister Michelle May will speak at an upcoming fundraising event in Traralgon for the Pink Hope organisation.

The not-for-profit raises awareness about the BRCA 1 gene mutation which the sisters both discovered they carried after delving into their family history.
"We had no idea our grandmother was diagnosed with breast cancer at 39 and died at 42 because of the one genetic mutation she carried," Ms Gasper said.
"We never knew her, so for me it's a huge part of my life missing and something that I miss very dearly."
Ms Gaspero lives on the Mornington Peninsula and Michelle lives in the Latrobe Valley.
They have another sister Jessica who does not carry the genetic mutation, however, their father Geoff does and is in remission after being diagnosed with an "aggressive" form of prostate cancer.
"He is living proof anything is possible and he hasn't given up," Ms Gaspero said.
The key message in their speech at the event will be "know your risk, change your future" – a message which is relevant for any form of cancer, not just those specific to the genetic mutation.
The sisters have taken action in an attempt to change their future by electing to have a mastectomy.
Just as they go to all their appointments and scans together, they will have this procedure on the same day by the same surgeon.
"We've started the journey together and we want to end it together," Ms Gaspero said.
"I did a study last year for The Royal Melbourne Hospital. It was not a scare but there were a few changes in a scan I had. That was enough for me to say, 'I don't want to wait for the [cancer] diagnosis'."
Both sisters are outreach ambassadors for Pink Hope and encouraged people to visit the organisation's website which has a 'know your risk' tool for anyone to use, not just women.
The fundraising event will be at Latrobe Valley Racing Club, Traralgon on September 9, 11am-3pm, and will be in the form of a high tea costing $50 per person.