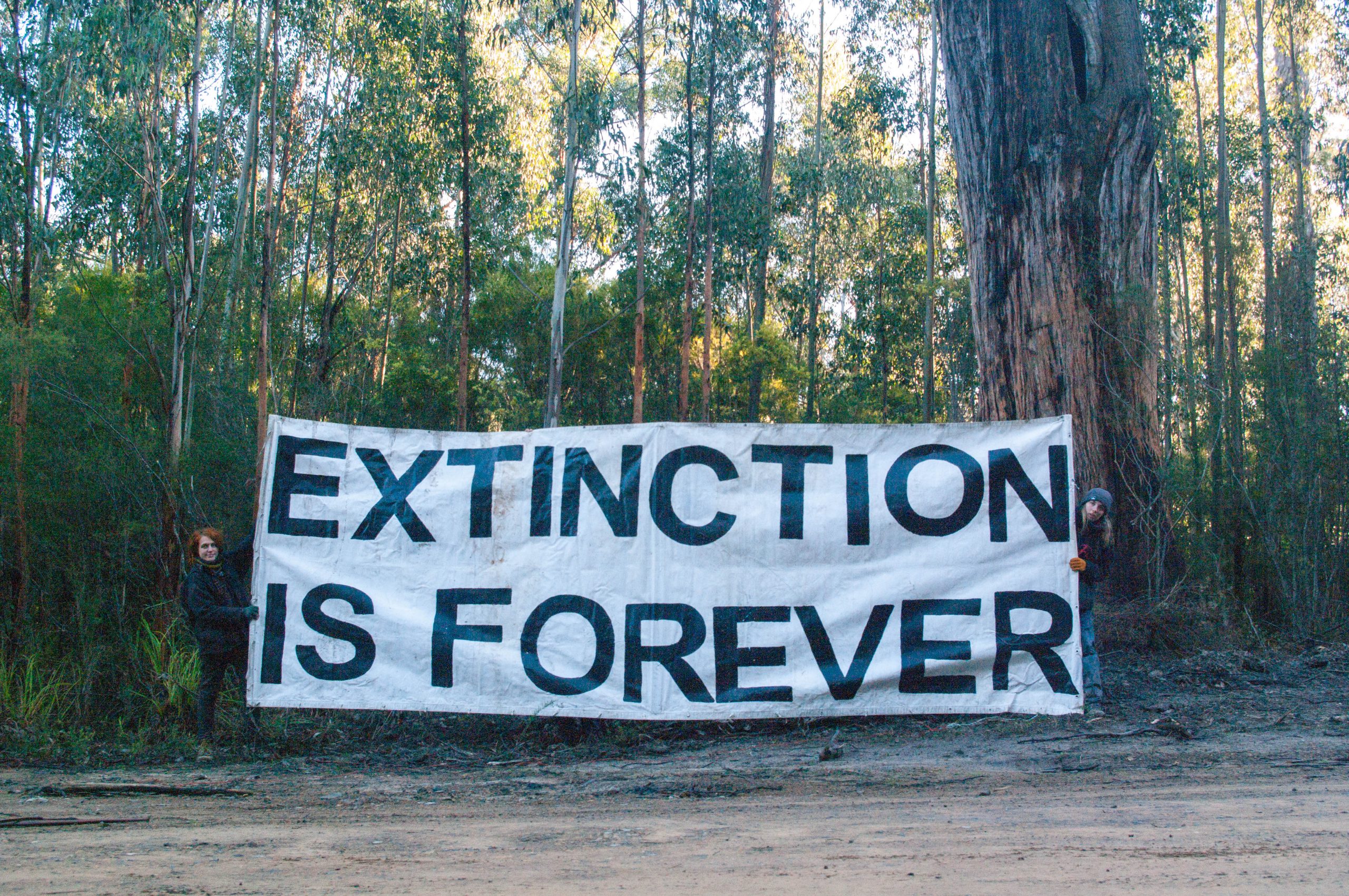 Michelle Slater
Police and Victorian government officials were waiting for a logging protestor to down from a tree near Erica on the southern slopes of Mount Baw Baw yesterday.
About 12 protestors from environmental group Forest Conservation Victoria halted logging on Monday, after a protestor set up camp in a gumtree 25-metres above ground.
The group is protesting clearfell logging of threatened greater glider habitat.
They also fear the coupe will have a negative impact on a spot tail quoll that was sighted in the area in April.
Group spokesman Jake McKenzie said the blockade was in response to citizen scientists' documentation of greater gliders and a koala in the coupe.
One protestor suspended themselves in the tree-sit and attached ropes to machinery in a bid to delay logging that was due to start on Monday.
Mr McKenzie said search and rescue removed the tree sit on Tuesday, however, the protestor was still up the tree as of Wednesday afternoon.
Logging commenced after the ropes were removed.
"That person will stay up there for as long as it takes to protect these threatened species," Mr McKenzie said.
He said there were five protestors remaining at the blockade yesterday.
No arrests had been made at the time.
Mr McKenzie was calling on the state government to instigate protective measures for the greater glider, which was listed as a threatened species last year.
"These animals will be pushed into extinction, as one of the key threatening processes is clearfell logging," he said.
"We believe clearfelling should stop in areas where greater gliders have been found. We have scientific evidence that greater gliders are in there, and we have co-ordinates of the exact spot."
The blockade comes after media reports at the weekend that the Andrews government is considering a plan to stop logging native forests by 2029.
"We believe 2029 is too late for the protection of our great forests, they need safeguards now. Ten years is far too late," Mr McKenzie said.
A VicForests spokesman said the agency had measures in place measures to protect greater gliders and their habitat, by retaining large, hollow-bearing trees within the coupe.
He said a special protection zone was in place where quolls had been sighted and further safeguards were put in place to protect nearby quoll habitats.
VicForests has also carried-out pre-logging surveys looking for quolls in the coupe, but none were found.
"VicForests respects the right to protest but safety for all those involved was paramount and urged protestors to follow any safety instructions given to them," the spokesman said.