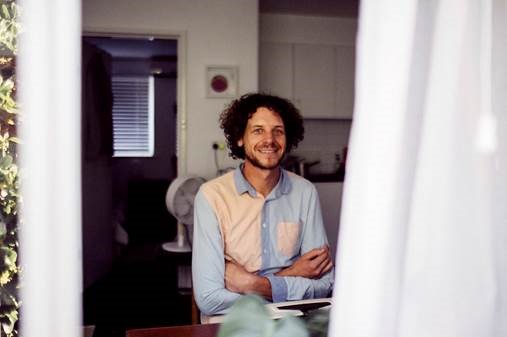 Michelle Slater
Singer-songwriter Tim Woodz is returning to his old stomping ground in the Latrobe Valley to kick-off an east coast tour to plug a new EP he put out earlier this year.
The toweringly tall and charismatic singer who originally hails from Churchill is back to sing his eclectic collection of songs on uke and guitar, as part of Townsfolk at the Moe Hotel.
"I like writing nice little, concise stories with a creative bent to them. It's my most natural way of writing. I love simple, but effective stories," Tim said.
Tim started writing his own music at 16 before he formally studied the art of song writing at Morwell TAFE.
He said a big influence on his music career was going to Gippsland Acoustic Music Club events with his parents as a teen, which entrenched his sense of music as a way of forming community.
Winning a Maton guitar in a songwriting competition at the Maldon Folk Festival in 2011 also gave him a confidence boost to knuckle-down and pursue a career in music.
He has since put out three recordings and has supported the likes of Tex Perkins and Tism's Damian Cowell's Disco Machine.
Tim also played for the Rockdogs in the Reclink Community Cup a couple of years ago, in front of tens of thousands of fans in a game that melds Melbourne music and footy.
"It was amazing. You get to hang out with bands you would never usually mingle with and then become the best of friends," he said.
"I dislocated my knee a few years ago in front of thousands of people who all took in a gasp at the same time. I was dragged off the field and Kram was Spiderbait was calming me down."
Tim's love of the story is apparent on his new EP Short Stories, recorded in St Kilda, on which he plays most of the instruments himself.
His songs are humorous reflections of daily life. Backyard Cricket was written as call-out for a theme song for Cricket Australia. Foodtruck is about what life could be like running a food van.
Older songs such as Possum are a warning to native marsupials not to get zapped on electric wires, and Westgate Bridge is a historical look at the tragedy across the Yarra River.
Tim Woodz will be playing a stack of gigs along the east coast up through to far north Queensland.
He will be playing at the Moe Hotel on September 8.