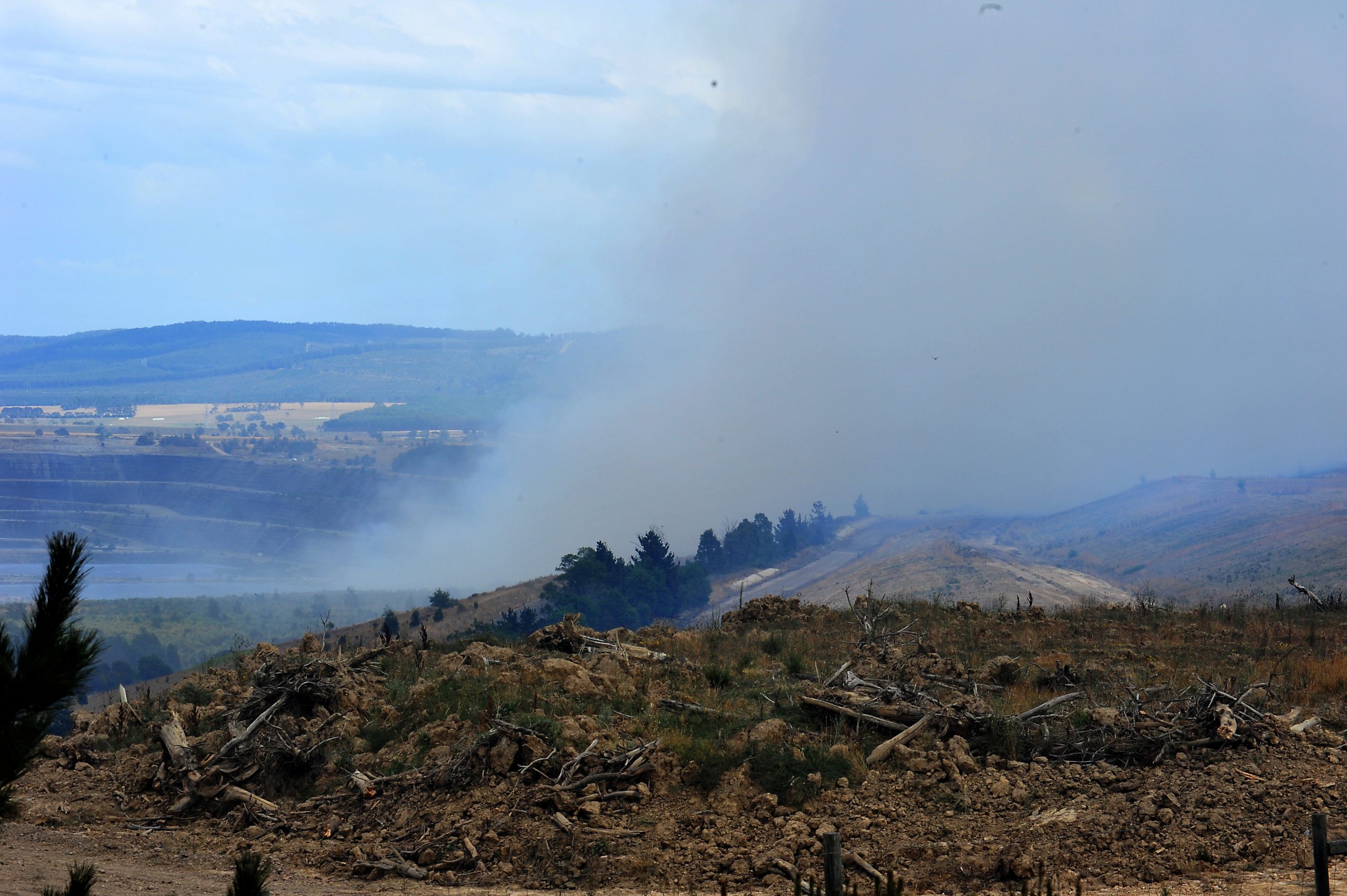 Anne Simmons
New Hazelwood Health Study research stresses the need for schools to keep in mind a back-up teaching site in the event of a major disaster, following reports of increased student and staff anxiety at a Latrobe Valley specialist school which relocated during the 2014 Hazelwood mine fire.
Students dealt with higher stress at both home and school during the six-week mine fire, lower attendance, a reduced sense of safety and difficulty adjusting to a new school site, researchers found.
It took about two weeks for staff at the specialist school, which remains anonymous in the study, to settle on a community hall in a neighbouring town to continue teaching with less exposure to high levels of air contamination.
Monash University researcher Dr Emily Berger said relocating the teaching site disrupted routine and "not surprisingly" this affected learning as teachers went without access to their usual educational resources.
"Routine is very important. Relocating really messed up routine … that may have had an impact on behaviour," Dr Berger said. Researchers analysed interviews from eight school staff including administration, teaching and support staff, however, did not draw on first-hand experiences from students or families.
One participant reported in the study "a little bit of aggression" from students, a "reasonable" amount of work refusal and because of so many people in the community hall, "it was all too overwhelming".
"I know that for some kids there was an increase in violence at home, you could see the stress levels in the family go up," the participant said in the study.
"There isn't enough blankets on the bed, there isn't quite enough food in the cupboards so it's the dip which made the dip bigger.
"From the students' perspective, some of them responded rather adversely, that there was a change in the routine, some find a certain security in the routine of things, and it was obviously disrupted."
Staff also dealt with issues in their own homes related to the mine fire, with the "added pressure" of the school relocating and lower student attendance, the study revealed.
Due to the high specialisation of the staff, however, researchers found positives in how the school dealt with the event.
"Because the staff are so equipped – they had such a great routine and system to support the kids – they were able to adapt some of their approaches to the relocation site," Dr Berger said.
The research examined the strengths and limitations of the trauma-informed approach at the school, and Dr Berger identified a need for schools to have an idea of where they might locate in the case of a similar disaster.
Future research in the Monash-led Hazelwood Health Study will explore longer-term emotional and learning impacts of the mine fire.
For more information about the Hazelwood Health Study, visit hazelwoodhealthstudy.org.au.