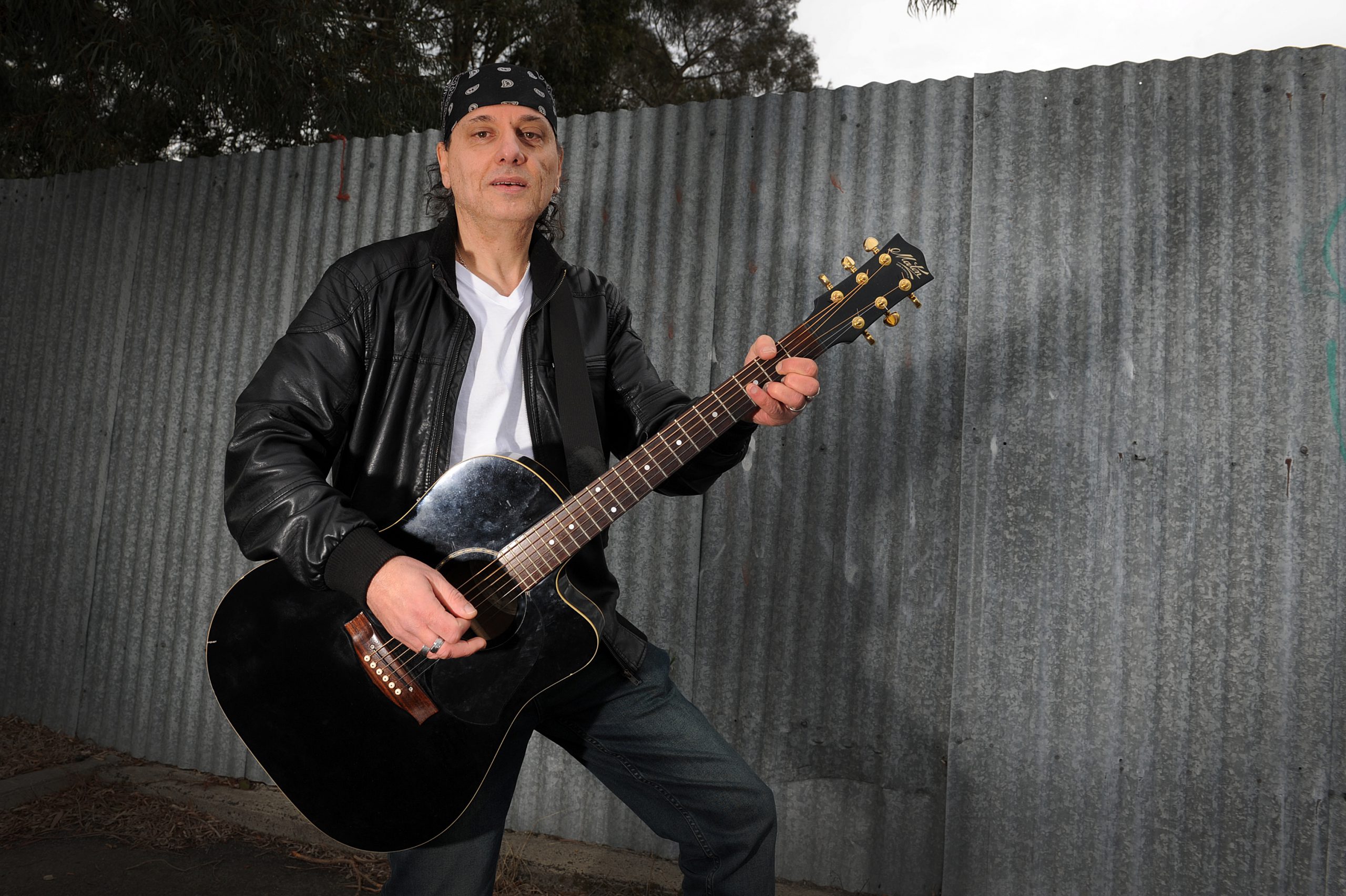 Anne Simmons
For a musician based in regional Victoria, Joe Matera has a significantly large European following.
"Germany is probably my biggest fan base. Now Sweden is starting to open up for me too. It's great," Matera, a Newborough resident, said.
"When you go to Berlin there's absolutely so many Aussies there trying to do the same thing."
Matera has flown to Europe once for each of the past five years and will return again next year for his sixth tour following the release of his EP Waiting for the Sun.
The EP is a departure from an electric band sound to its stripped-back roots with simple acoustic guitar and vocals.
The Kyabram-born musician describes it as like a Bob Dylan story in reverse.
"I scrapped the band years ago. I'd been in many more bands before that … A band is like a marriage. There's dramas and all that," Matera said.
His marriage in its true legal form, however, is in fact a feature of this release, with his wife Liz co-writing two of the songs.
"She has a lot of input into my music, going right from day one … If she likes something and she taps her foot I'm on a good thing. And she's always been right," Matera said.
The EP was recorded in his home studio and the artwork even depicts Matera staring out at low sunrays over Lake Narracan. With the release he sought to take control without the influence of labels, even the ones in Europe.
"When I was on my 2015 [European] tour, I was on this radio station and this Dutch label happened to hear me sing and play and they contacted me," Matera said.
"They go, 'we like your stuff, can you send us what you've got?' … and they sign me to a deal."
The Dutch label released a 'best of' album much to Matera's incredulity.
Title track Waiting for the Sun is "very much a healing song" and is designed to offer positivity even when the world can be "a dark place".
"My music is about giving something to the world and hopefully people get something from it." Joe Matera will play at Grand Ridge Brewery, Mirboo North on Sunday, November 4.