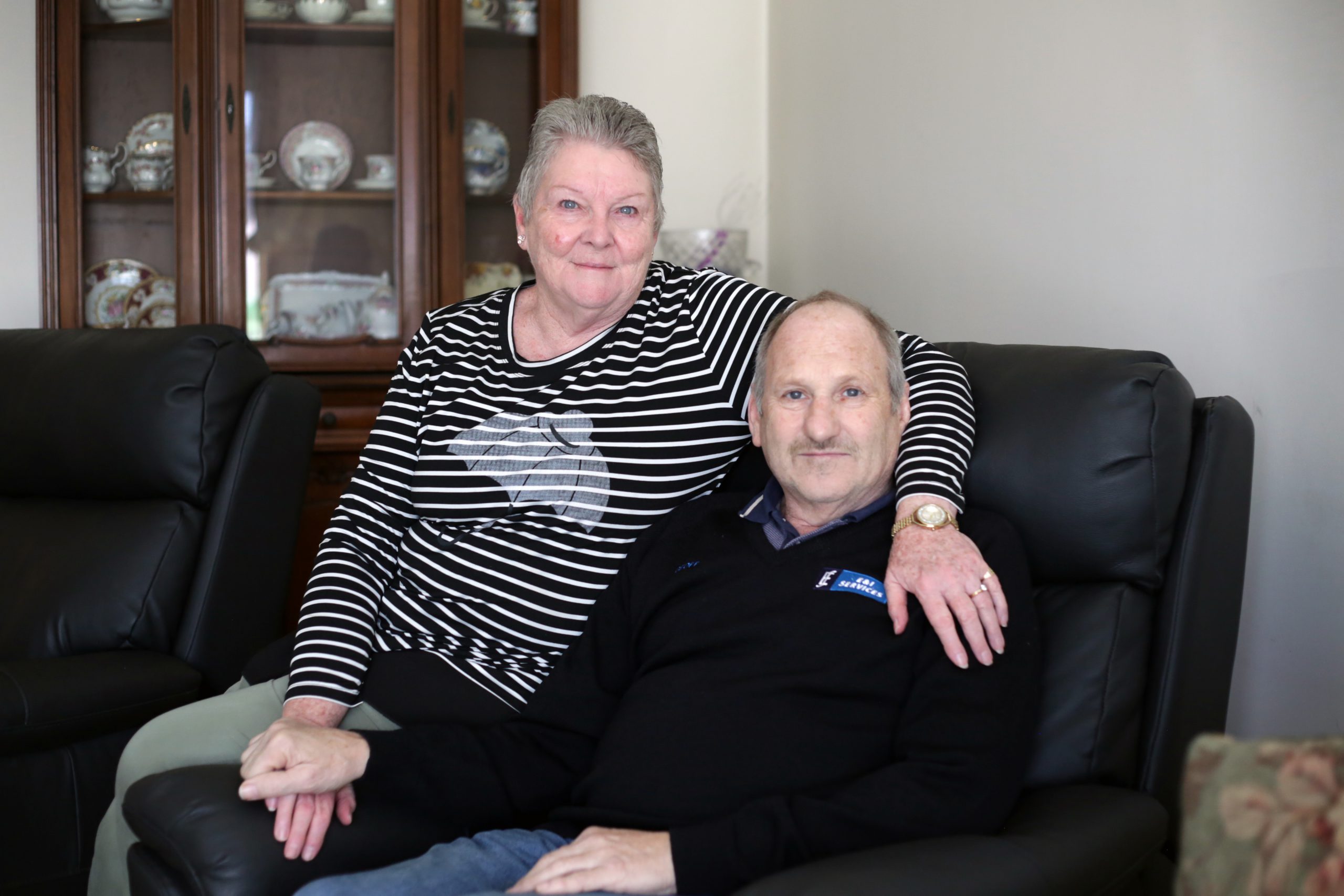 Anne Simmons
Paramedic crews transporting critically-ill patients long distances from rural Victoria to major hospitals means fewer crews are left to respond to more cases, according to Ambulance Employees Australia Victoria general secretary Danny Hill.
A call for more investment into mobile intensive care ambulance vehicles and MICA training has come to a head following a callout to a Moe home last month.
MICA paramedics saved Geoff Herben from a heart attack in August when they administered a pre-hospital procedure called thrombolysis which breaks up a clot in a blood vessel.
His wife Bev said they carried out constant electrocardiography – which records the electrical activity of the heart – and administered painkillers.
Five days later he underwent a five-way heart bypass at Monash Health, Clayton.
"He was very, very lucky that we were the ones that got that ambulance," Ms Herben said.
The couple feel bittersweet about the event, because to save a life in their family, they took a MICA unit out of the region.
"All the stars were aligned, but for another person they may not have been," Mr Herben said.
Latrobe has MICA-qualified paramedics based at Morwell, Moe, Traralgon and the Latrobe Valley airport, according to Ambulance Victoria.
Mr Hill said advanced life support paramedics were more highly skilled than ever before, but there was always a need for more MICA paramedic units in rural Victoria.
"Quite often towns end up being uncovered because crews have to transport long distances to get to hospital, particularly a major hospital," Mr Hill said.
"So if a crew from Gippsland had to take a critically-ill patient to Melbourne, they would leave their area uncovered and that means crews have to come from further away to cover those locations."
Ambulance Victoria acting regional director Gippsland Paul James said Gippsland had 46 MICA paramedics, which was on par with regional centres across the state.
"All paramedics in Gippsland and in regional Victoria, not just MICA, can now give clot-busting drugs to patients experiencing a heart attack," Mr James said.
"Gippsland piloted pre-hospital thrombolysis with MICA paramedics in March 2014 and Advanced Life Support (ALS) paramedics now have the same training and skills to administer this lifesaving medication."
The "missing piece of the puzzle" in ambulance investment for Mr Hill is in non-emergency transport sector which picks up the work paramedics do not attend.
"Ambulance Victoria are closer than ever to hitting response time targets … so the work been done … has been very effective and that has to continue," Mr Hill said.
What he said had to continue was investment in paramedic numbers, work to ensure clinical guidelines were relevant, modern and up-to-date and a strong and well-regulated non-emergency transport sector.
A spokesperson for Health Minister Jill Hennessy said ambulances were arriving at code one emergencies faster than ever before.
"The Andrews Labor Government's $500 million investment in Victoria's ambulance system has recruited 450 new paramedics, put more vehicles on the road and opened more ambulance stations across the state, including Gippsland," the spokesperson said.