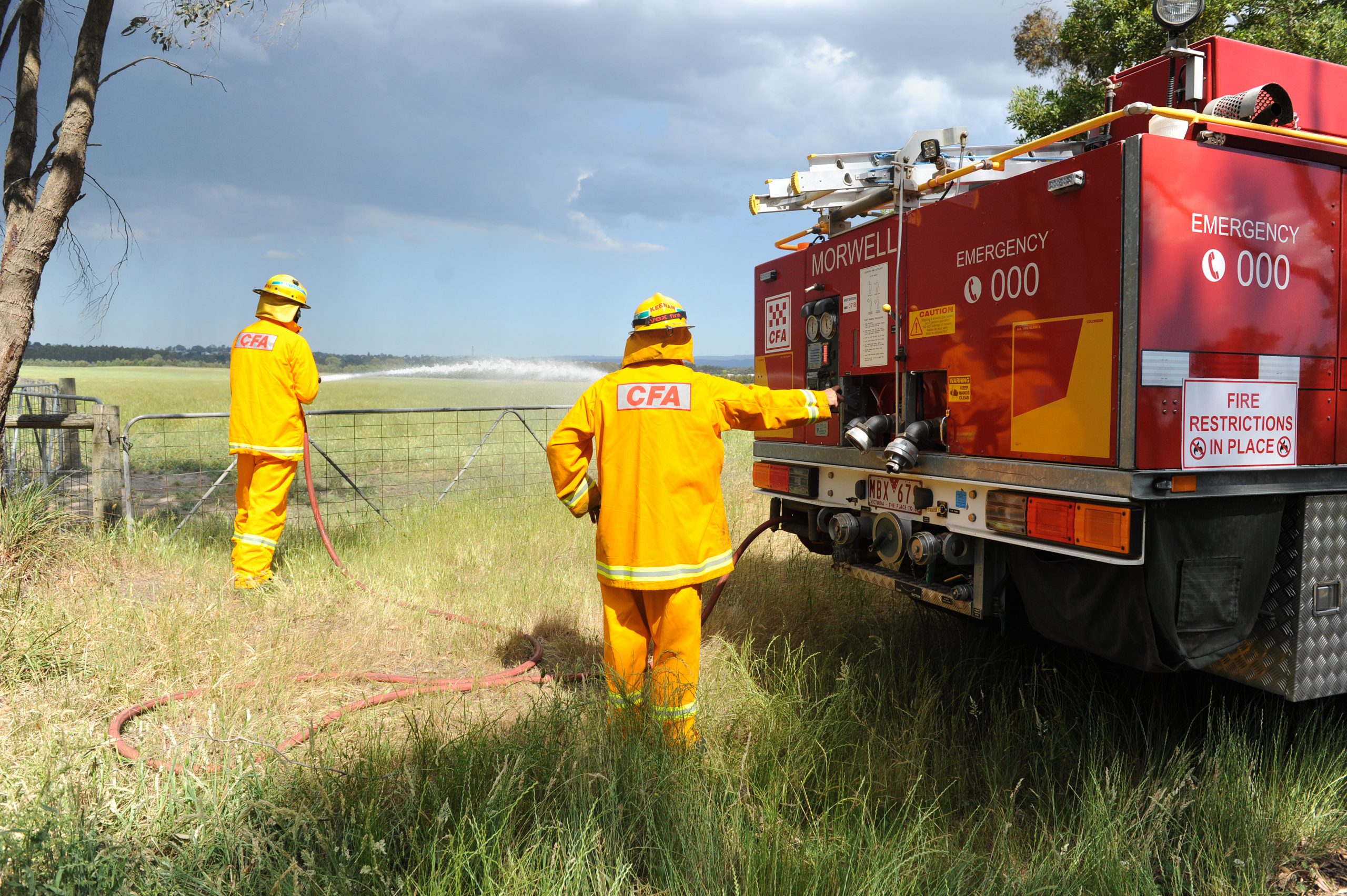 Michelle Slater
The Latrobe Valley should expect a normal fire season, but local conditions could worsen if the region does not get good spring rain, according to local fire experts.
Gippsland-based former CSIRO bushfire researcher David Packham described Gippsland as "dry, but not catastrophic" but warned people should still carry out normal summer fire preparations.
"Traditionally, November is our wettest month. If we get good rain, we may not even have a fire season," Mr Packham said.
"Current drought conditions are within normal parameters and shouldn't be a concern until late spring, until then we will get a clearer picture."
Mr Packham said drought to the east of the Latrobe Valley meant fire risks in Sale and Bairnsdale were elevated above normal and needed watching.
The Country Fire Authority introduced early fire restrictions for Wellington and East Gippsland shires which began in September and will continue until May next year.
"Latrobe Valley conditions are benign and will stay that way until December or January," Mr Packham said.
"If the drying is as usual between now and December, the fire season will not be with us until after Christmas except for the odd scare."
He said high pressures tracking across Australia could mean Gippsland would have the odd extreme fire day but conditions could worsen if highs moved across Bass Strait.
"The situation could change and we could get consecutive days of bad fire conditions. Make sure your water supplies and pumps are all working before Christmas," he said.
District 27 operations manager Bryan Russell said the CFA was yet to declare a Fire Danger Period for the Latrobe Valley which would depend on spring moisture levels.
"Spring rain will determine where we go from here. Rain will determine how early fuel dries off and when the fire season kicks in. We are still looking at a normal season in the Latrobe Valley," he said.
"But if it stops raining in spring we will have an early onset of fire conditions. The end results will be similar as by the time we get to February we will get to the fire danger zone."
Mr Russell said fire danger periods were usually introduced in the Latrobe Valley around late November to early December but varied due to weather conditions.
"It's not far away. Once things dry out, this will trigger it for the City of Latrobe," he said.
Mr Russell backed Mr Packham's call to property owners to start making their homes fire-safe instead of in summer when it could be too late.