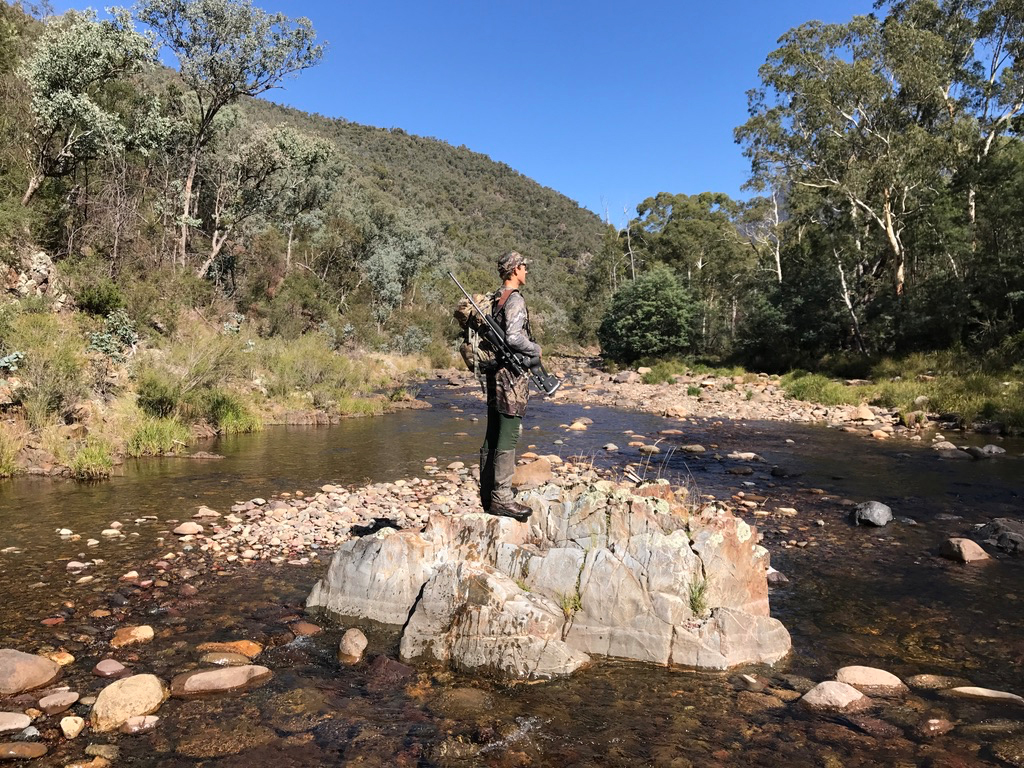 Bryce Eishold
Jack Desmond Strong
May 10, 1999 – September 3 2018
Jack Desmond Strong has been remembered as a determined, respectful and "likeable country larrikin" who could sometimes be "a bit of a ratbag".
The Traralgon Football Club star and apprentice electrician took his life two weeks ago and since his death, tributes have flowed in describing the 19-year-old as a kind, caring and compassionate bloke who had a life full of dreams ahead of him.
Whether it be his passion for hunting or fishing, his ferocious and "old-style" attack on the football field, or getting up to some mischief with his mates growing up at Glengarry, his death has touched many people throughout the community.
Mother Katrina Strong remembered Jack as a "typical teenager who was really driven and focused" while father Mat Strong said "he was at his happiest when he was hunting and fishing".
His brother Peter, 17, recalled the time where he played against his brother in a practice match at Traralgon and despite being taller than his older brother, "Jack played nice for me".
"He was a better footballer than me. I remember that day he was telling me what to do and where to go – he was trying to help me out as much as he could – even though he was on the other side," Jack said.
"We went hunting recently, about two months ago, just us to hunt deer about an hour from Dargo, and it was awesome – I loved hunting with him."
Traralgon Football Club president Andrew Livingstone, who coached Jack in the under 16s premiership in 2015, described him as one of the best tacklers Gippsland has ever seen.
"That premiership was virtually won off Jack's own boot in that last quarter," Andrew said.
"He was uncompromising to the footy, his attack on the footy was second to none which lifted his teammates to follow suit.
"As a person, he was certainly always really polite and just a real likable country lad."
He started his junior football career at Glengarry before playing at West End and Pax Hill where he was named best and fairest and played in the 2014 premiership.
He went on to play with Gippsland Power before playing in a number of premierships, including at Traralgon in last year's under 18s flag.
Born in Tasmania, Jack started at Glengarry Primary School in 2008 after attending primary schools in Tasmania and the Northern Territory.
His talent extended into the classroom when he attended Traralgon College between 2012 and 2016, named the year 11 dux in his final year at the school.
Mum Katrina recalled growing up Jack wanted to be a carpenter – like his father – but admitted "we talked him out of that one".
"He also wanted to be a fisherman when he was younger. He used to love it so becoming an apprentice electrician was quite a surprise to us," Katrina said.
Best mate Ryan Hobson, 19, recalled a time when the pair were about 10 or 11 when Jack threw a plastic cricket stump at a basketball ring, causing it to bounce back and strike him in the head.
"It bounced back and cut his head open. He was okay but it was hilarious," Ryan said.
"We all just started laughing at him and that was Jack, he was pretty fearless but so caring and helping and [he] was a mentor too. He liked to help people and show them how things are done."
Jack's death rocked the community two Mondays ago when news filtered through on social media in an incident which came as a complete shock to family and friends.
"It was just an accumulation. He had his down times like teenagers do, he could be really happy and then he could be pretty down, but there wasn't a lot of warning signs really," Katrina said.
"Everyone just loved him … other people used to give us compliments because he was so polite and respectful and just an easy boy to talk to.
"If you have a friend that might be doing it tough, talk to them. And if you don't know how to handle it, seek further help."
She said Jack recently told her he wanted to have children before turning 30 because he didn't want to be an old dad.
Member for Morwell Russell Northe, whose son played with Jack at Traralgon, said he was "a determined kid on the sporting field but a very kind and gentle and respectful kid off the field".
"It's difficult for everyone to comprehend what has happened, given the nature of who Jack was and it is just so, so sad for his family, friends, workmates and our community," Russell said.
"There is a lot of people asking 'why this has happened' and 'could I have done more', but it's important to remember when people are unwell and in such a state, unfortunately there is not a lot that you can do."
A funeral for Jack was held this morning at Morwell's Kernot Hall.
If this article causes you distress or if you require help or information, phone Lifeline 131 114 or beyondblue 1300 224 636.