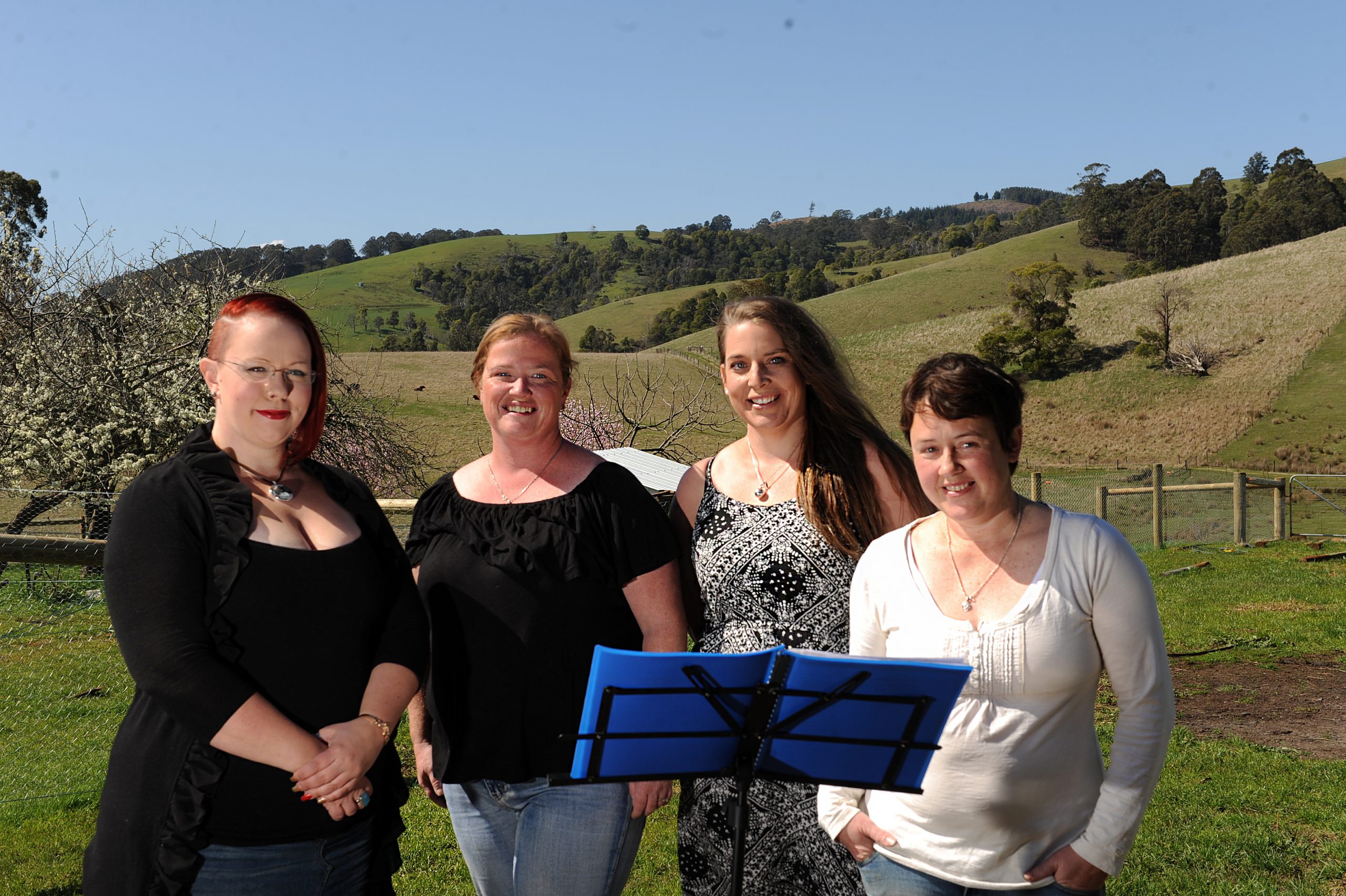 Michelle Slater
Locals who can hold a tune are being invited to a join a small community choir in Budgeree.
Singing teacher Amber Rhodes said people did not need any singing experience to join.
"Our only request is that you can hold a tune. We have people with a range of experience, some have sung in choirs and a capella, some have never sung before," she said.
"We also have people who can't read music. I will teach the fundamentals of music reading and give singing tips as we go such as breathing and better pitch."
Ms Rhodes said about 12 women met for Monday evening rehearsals at her Budgeree house but she welcomed men to come on board to provide more harmonies.
Ms Rhodes has also booked a December gig at the Budgeree Hall where choir members can show off their vocals.
"Part of learning to sing is also about learning how to perform. Some will be performing for the first time, and it will be nerve wracking for them in front of friends and family," she said.
"I work them hard and they've come a long way.
"We've only trained for three months and they've come together really well."
For more information, phone Amber on 0410 517 404 or email amber.freelance@gmail.com.