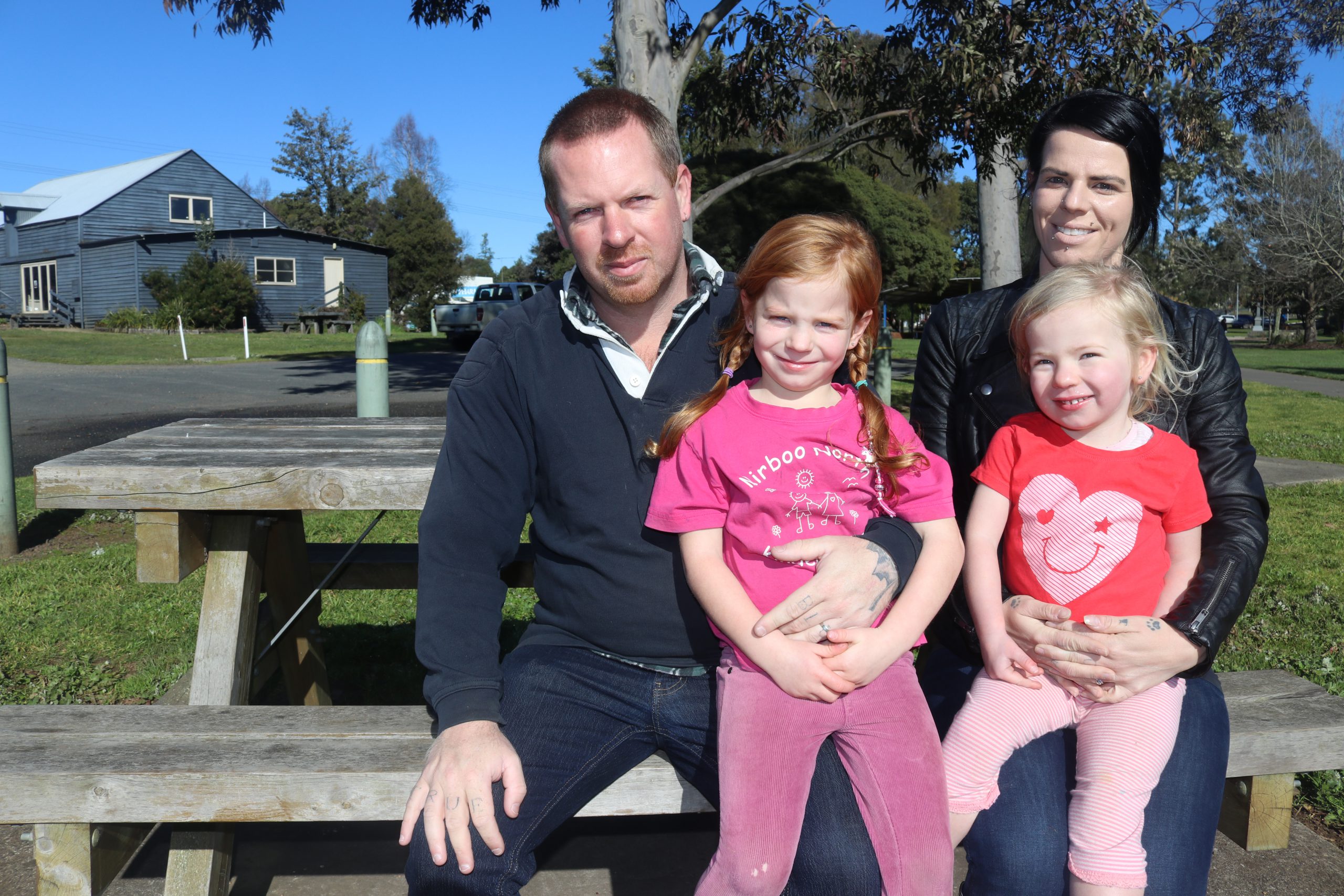 Michelle Slater
Gippslanders are being invited to gather at Baromi Park in Mirboo North this weekend to fill a truck for farmers at a special drought fundraising event.
Mirboo North hay transporters Kat and Brenton Gration are looking for non-perishable goods, stock feed and pet food to fill one of their B-doubles that will be parked alongside Baromi Park.
Donated goods will go to drought charities Gippsland Farmer Relief and Aussie Helpers to be distributed to needy people on the land.
The fundraiser will feature live music, a barbecue, pony rides, face painting and a Gippsland Farmer Relief gazebo where people can have a yarn with volunteers.
Ms Gration is organising the event after hearing shocking stories about how farmers are going without simple commodities, and she hopes people will turn up with donations to fill 34 pallets.
The local animal lover has also been moved by stories of ringers surrendering their valuable working dogs to the pound because they can't afford to feed them.
"We want all of Gippsland to support this event, not just the local town. This will help our own local farmers," Ms Gration said.
"Drought charities need bulk donations. They are pouring out thousands of hampers a week. We have a truck to get the donations out. We want to help a thousand farmers on a large scale."
The local fodder transporters had been donating rejected watermelons and pumpkins to drought-affected regions to give stock something to eat during hay shortages.
Ms Gration said they were about to pick up the last of their hay stocks from South Australia to go to southern Queensland.
"We are hearing things are getting worse and still not enough is being done. Without farmers, we have no meat, crops or milk for our own country," she said.
The Fill a Truck fundraiser will be at Baromi Park in Mirboo North on Saturday, September 22 from 10.30am to 2.30pm.