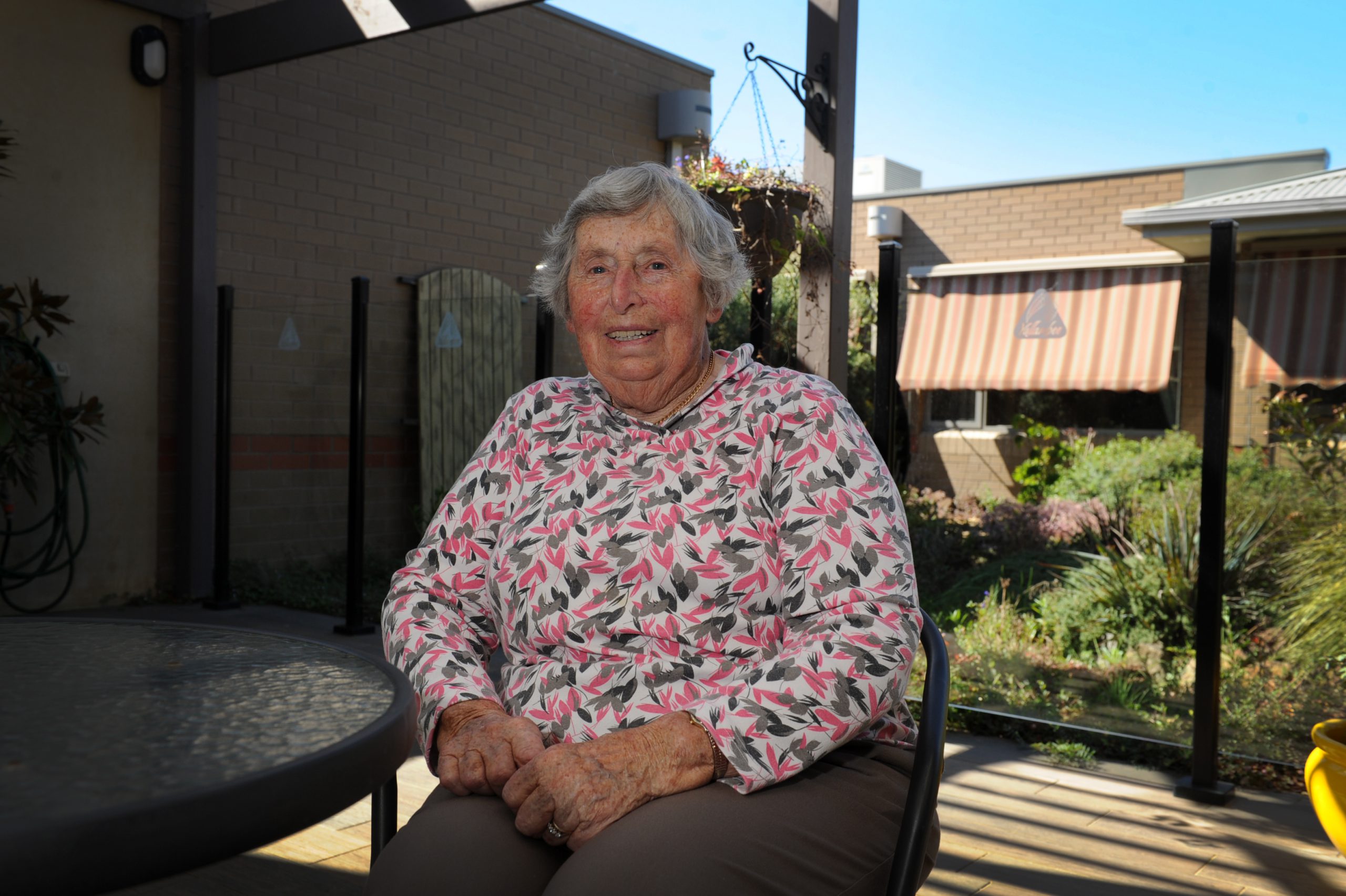 Michelle Slater
Traralgon South retired dairy farmer Mardi Symons is passionate about local agricultural shows which she believes should be a way to teach townsfolk about life on the land.
The 87-year-old has spent more than 50 years associated with the Traralgon and District Agricultural Society and is still going strong on the show committee and attends monthly meetings.
"We've tried hard to keep the show going. It's important to have it as people don't know how farmers live otherwise," Ms Symons said.
"Kids love coming to the show. They can play with the animals. It's amazing how many people think milk comes out of a packet."
Ms Symons started volunteering at the Traralgon Show in the pavilion, along with her husband Ray, who was helping to organise trade spaces.
She ended up becoming a show committee vice-president and an accredited judge who cast her eyes over the pavilion entries such as cooking, craft and floral exhibits.
However, she said in the interests of impartiality, she would only judge at out-of-town shows.
"I would never judge at my own show, not when I knew people there – that would be favouritism," she said.
"But people don't cook like they used to. They may feel they are not good enough to enter or too scared to enter. But you learn a lot by entering."
She said the busiest time was the week leading into the show, when the committee would be busy sorting through thousands of entries and organising people on the ground.
However, she said local agricultural shows are changing and factors like high insurance and dwindling volunteers were making them harder to run.
"Back in the old days everyone went to the show. We had Friday night dances and the teenagers loved going on a Friday night," she said.
"But things have gone more commercial over the years. It's getting more difficult with insurance and we haven't had cattle at the show and we don't get draught horses anymore."
Ms Symons said she was not happy when the committee made the decision to cancel this year's Traralgon Show due to pavilion damage caused by a car accident.
The show was almost axed the previous year, but saved when the committee managed to raise $20,000 to put it on. But then it ended up being cancelled due to heavy rain.
"We struggled to keep the show going last year. I wasn't happy about cancelling it this year," she said.
"Last year I went to help in the shed and give a hand where it's hard to get people to help."