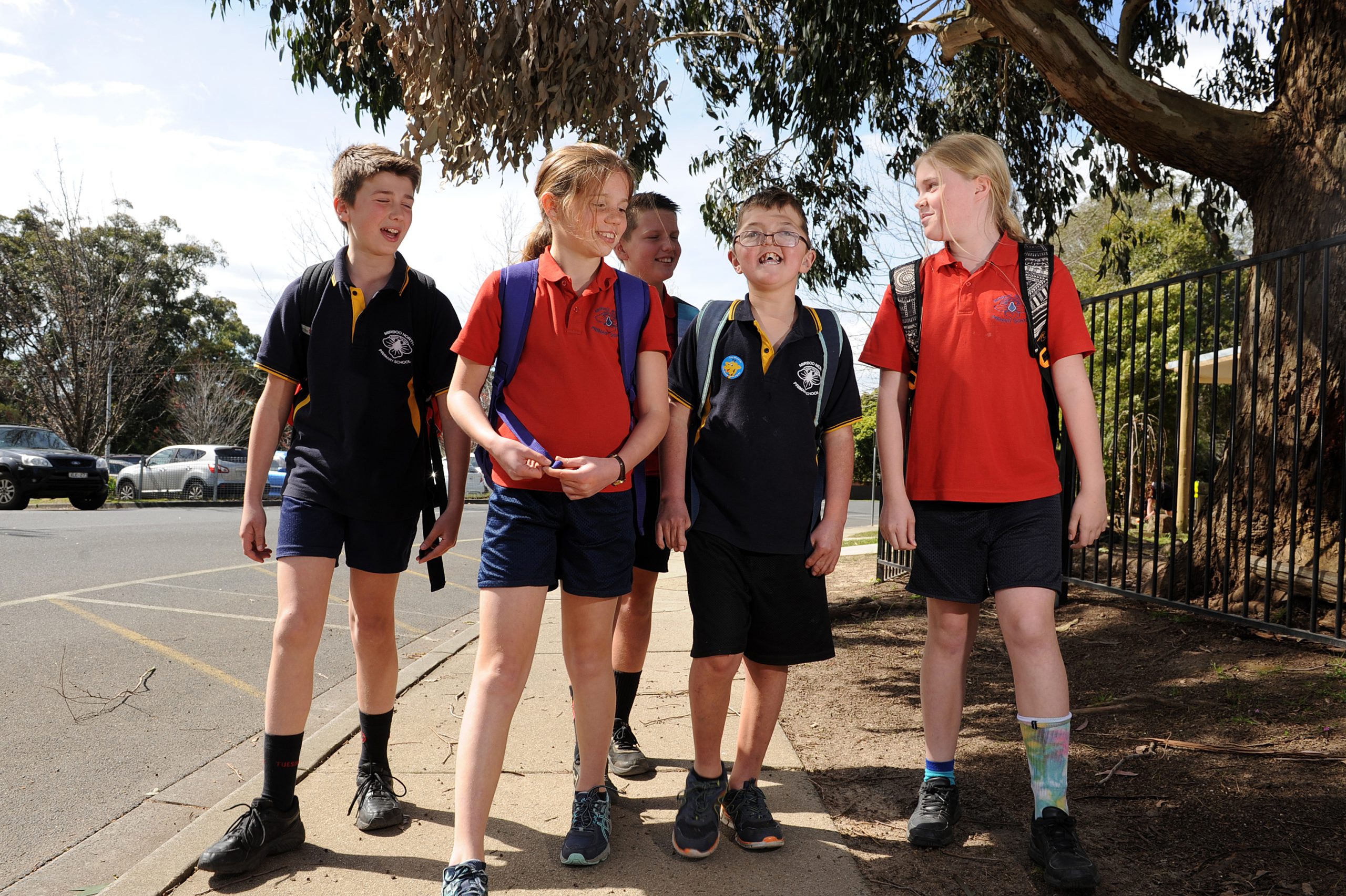 Michelle Slater
Mirboo North primary students are preparing to leg it during a month of walk to school activities as part of a statewide program to get kids active.
Mirboo North Primary School was one of 16 South Gippsland Shire schools to sign up to the VicHealth Walk to School program, in which students, staff and parents will walk, run and ride to school.
South Gippsland Shire received $10,000 from VicHealth to fund incentives for schools to put on activities and provide rewards such as vouchers and healthy breakfasts.
Mirboo North primary principal Matthew Snell said this would be the fourth year the school took part in the program which will include a range of walking tracks and activities.
"This is a fantastic initiative and something we enjoy as being part of the school community," he said.
"It's about having an awareness of what's around you when you walk to school and understanding the community you live in as well as being about health and wellbeing."
Mr Snell said about 30 or 40 kids usually walked or rode to school each day, but he hoped for more children to get on board with walks staged for all ages and abilities.
He said students would be able to meet teachers at certain points around town to walk to school and children arriving by bus would be encouraged to follow a walking track instead of heading straight to class.
Some youngsters are also gearing up for a 13 kilometre hike from Boolarra to Mirboo North at the end of October which will start at 5am and end with a healthy breakfast.
"Even with the bigger walks, some kids thought they wouldn't be able to achieve it, it surprised them what they were able to achieve," Mr Snell said.
South Gippsland Shire's social planning officer Vicki Bradley encouraged students and families to get active in the program.
"Walk to School is a fantastic initiative that we enjoy delivering for our community. We hope to see a number of students out there walking, scooting or riding to school this October," Ms Bradley said.