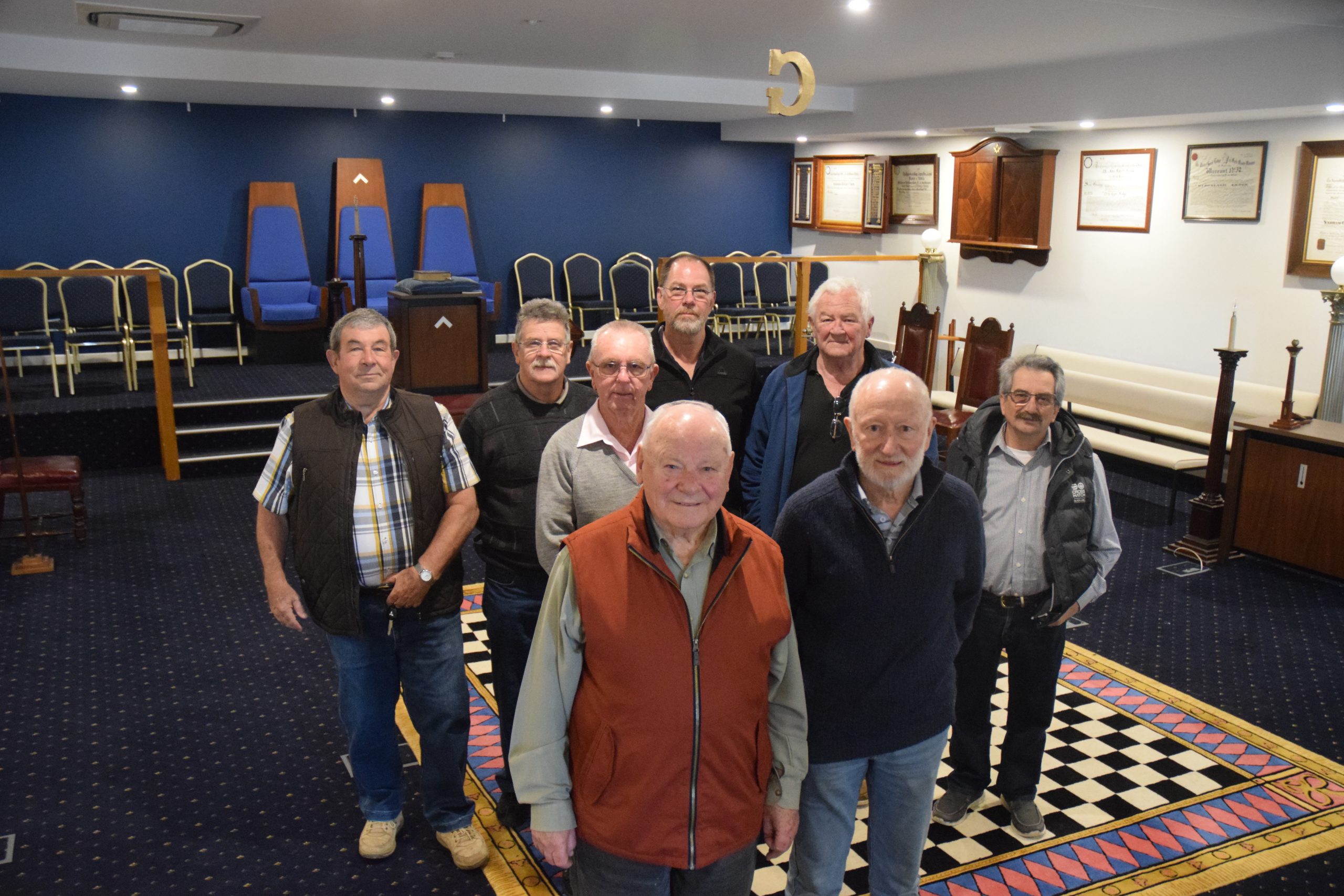 Bryce Eishold
Community organisations and individuals are being encouraged to consider the Latrobe Valley Masonic Centre as a venue for their next event following its opening earlier this year.

The state-of-the-art facility which is licensed for about 200 people has a function room, projection and public address system and a fully equipped kitchen.
Since the new centre opened on Oswald Street in Traralgon, interest in Freemasonry has also picked up across Gippsland, according to its president, who said the men's organisation was on the lookout for likeminded people.

"It's the oldest fraternity organisation in the world and we're looking for people of 18 years of age and upwards who've got good principals, who wish to contribute to the community and [are] looking for personal development in themselves," Jack Huxtable, 87, said.

The new building has had a positive influence on the organisation which was previously housed in the former GLV-10 building described as "cold, dark and damp and situated across two levels".
"This one is all at ground level and it gives us great opportunity for the community to come and use it," Latrobe Valley Masonic Centre secretary Ian McConville said.
"It is attracting new members, we hope it'll get more because in the centre there's about 200 members over the seven lodges which meet here, and they come from as far as Yarram, Maffra to meet regularly."
Mr Huxtable, who joined Freemasons Victoria 65 years ago, said the facility served a dual purpose – the Masonic Lodge and a function room available for social get-togethers like weddings and birthdays.
"By comparison with the old building it's an absolute palace, it's just terrific. It's equipped with all modern day facilities which we require and it's a pleasure to come into this building," Mr Huxtable said.
"The new building has been designed and constructed as a multi-use building, both for our purposes in Freemasonry and for the use of the community for hire.
"It's available for community organisations, individuals, social activities like weddings and so it was built as a community asset and for dual purposes other than Freemasonry so we that we can make a contribution to the community by providing this building."
People who wish to find out more information about joining the organisation can email lvmcsecretary9@gmail.com while those wishing to make a booking enquiry to hire the facility can email lvmcbookings@gmail.com.