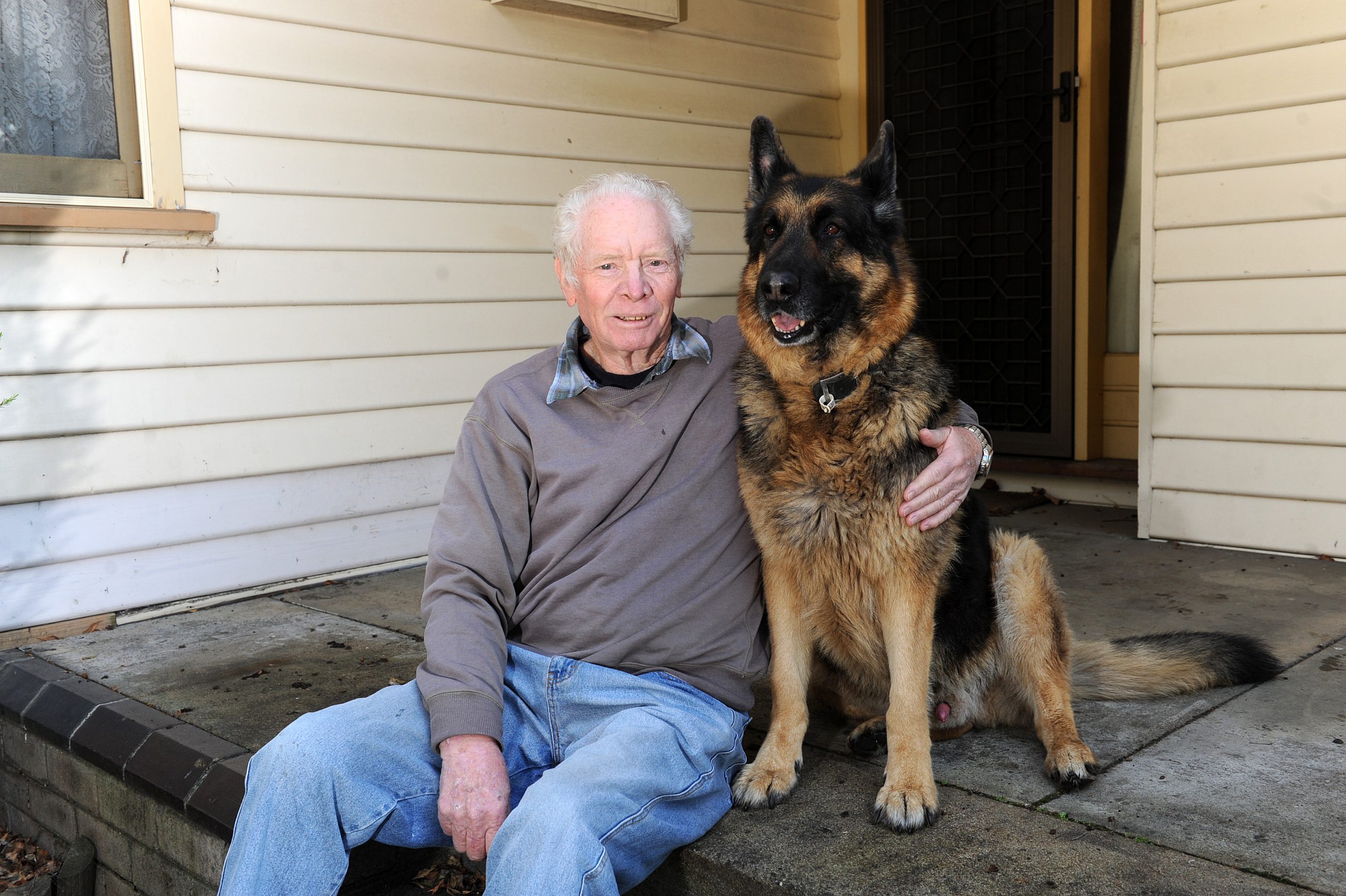 Michelle Slater
Traralgon pet lover and tenant Sarah Willhelme used to have to hide her cat from real estate agents at property inspections and worried that she would find it hard to find a place to live with animals.
The local mum now has two large dogs, and due to a raft of rental law reforms, she can now keep pets at residential rental properties without the stress of finding an understanding landlord.
Victorian Parliament passed the rental law changes on September 7 designed to strengthen tenant's rights in one of the biggest changes to tenancy laws in Victorian history.
Major changes include the right to own a pet, as well as the right to make minor modifications like nailing in a picture hook.
Landlords must also provide basic standards like functioning stoves, heating and deadlocks.
"These reforms will help us get treated like normal human beings instead of making us feel like we can't even live our lives. There should not be a stigma in renting," Ms Willhelme said.
"It's sad that these laws to provide basic standards like heating had to go through parliament. These should have been a no-brainer."
Ms Willhelme said she used to omit the fact she owned a cat on rental applications, fearing she would get knocked-back from finding a roof over her head.
"Landlords were worried about their carpets and smells. I would have to hide my cat during inspections or farm her out to a friend so there'd be no evidence of her," she said.
"I have the two dogs now … the property owner is great. I told them they would have to accept two large dogs before I even looked at a property.
"These new laws will take the hassle out of finding a property only to be rejected."
Traralgon German Shepherd owner Jim Gisbson sought permission from his landlord before driving to New South Wales to pick-up Beau, a rescue dog.
"My landlord said yes but I'm only allowed to own one dog. If they had said no I would never had got him. The agent is happy with me and the way I've looked after the property," Mr Gisbon said.
Mr Gisbon said he had friends who had to move into dog-friendly caravan parks just to be able to keep their pets when their rental homes changed ownership .
The 72-year-old said he would hate to choose between his dog and living at his rental property.
"If I had to, I'd move from here and take him with me. But I can't see that happening, I feel pretty secure here," he said.
Consumer Affairs Minister Marlene Kairouz said the government was delivering fairer renting rights.
"These new laws are the biggest reforms to renting in Victoria's history and are about ensuring everyone who rents has a safe and secure home to call their own," she said.