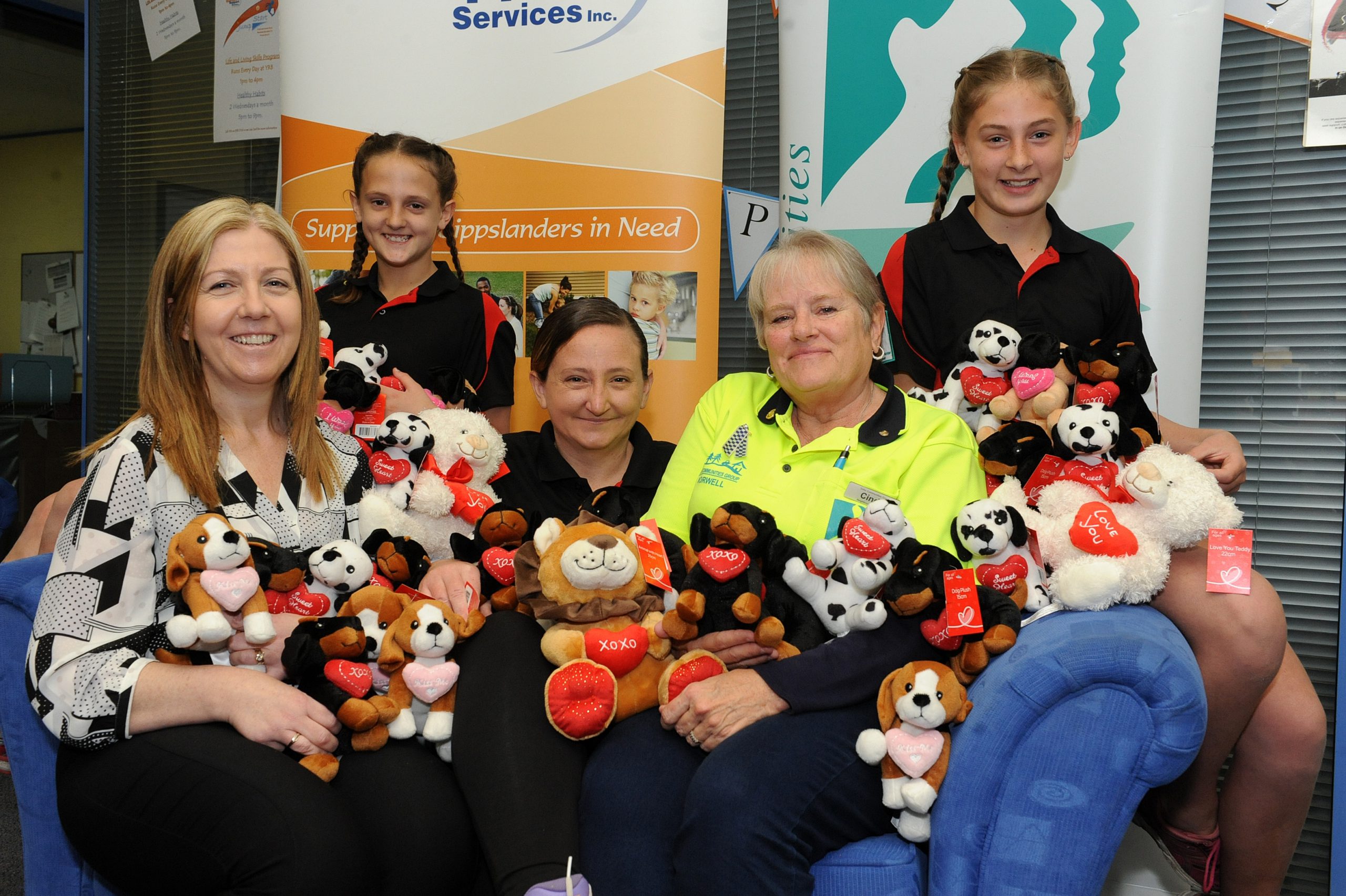 Michelle Slater
Children in crisis who have been forced to flee domestic violence incidents will now have a special friend to hold tight thanks to a trolley-load of teddy bears dropped off at Quantum Support Services.
The fuzzy friends were donated by Latrobe City Neighbourhood Watch and the Yallourn North Bombers junior netballers.
Quantum children youth and family general manager Cindy Pullar said the teddies would be given to traumatised kids in a special backpack filled with a pair of pyjamas and a toothbrush.
"Often children have to leave domestic violence situations in an emergency and they can't take personal belongings with them that are meaningful," Ms Pullar said.
"They often have to leave everything behind. These teddies will be something of their own to keep."
Ms Pullar said she has worked with adults who have still held onto their teddy decades after fleeing trauma from decades ago.
"The feedback we hear from adults is that the trauma teddies are a sign of hope and renewal and a symbol of when their life began to improve."
Ms Pullar said Quantum also handed out donated hand-crocheted comforter blankets to women and children escaping family violence, and to kids going into foster care.
Latrobe City Neighbourhood Watch chairperson Cindy Shanahan said she hoped to drop off more teddies in future donations.
"There is a lot of children who suffer from a lot of things that the general public don't see. We want them to feel safe in a small way and to know that someone cares," Ms Shanahan said.
"These teddies are something that kids can carry around and sleep with and hopefully ease their fears."