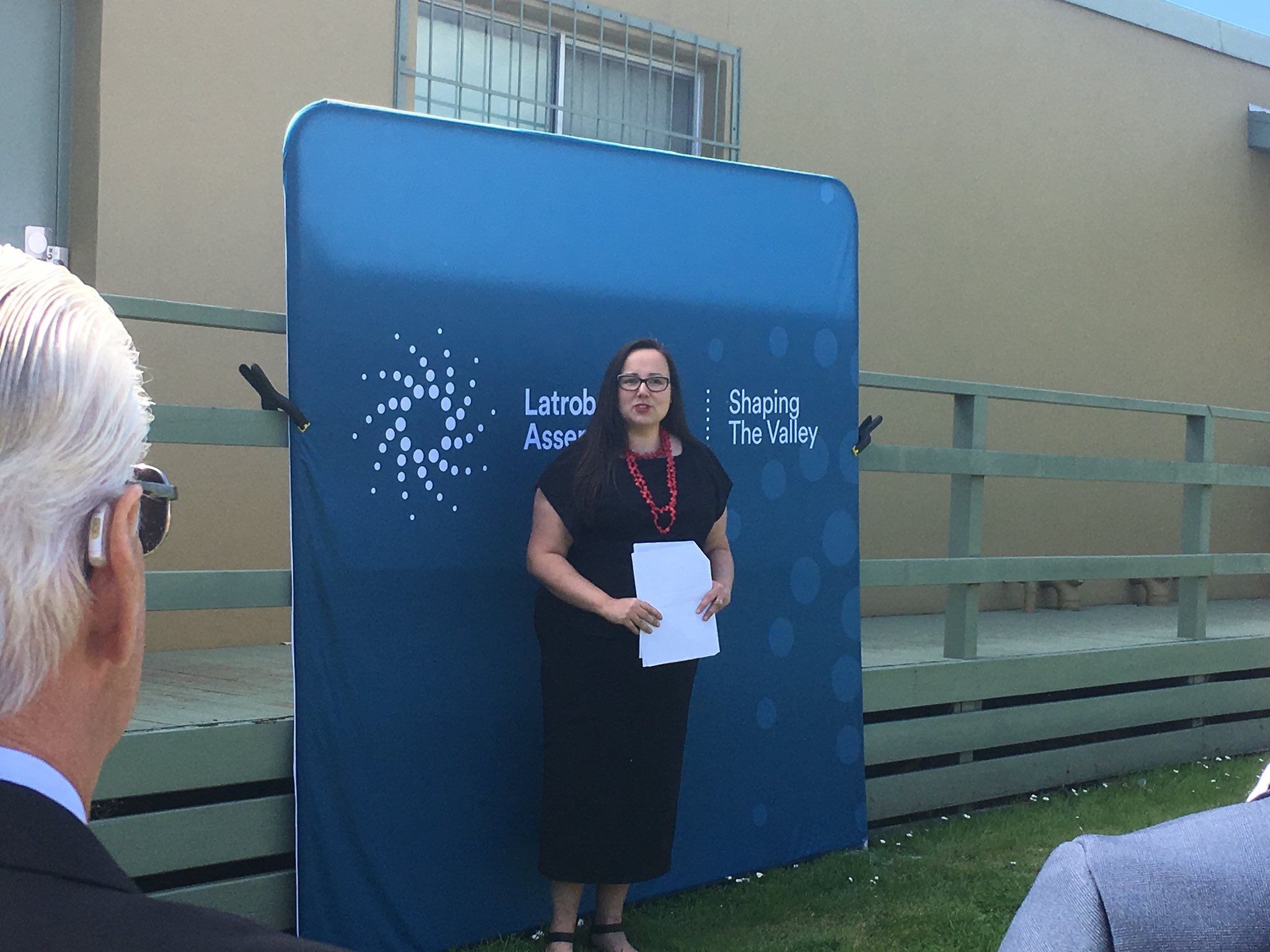 Bryce Eishold
A multi-million dollar youth rehabilitation facility will be built in the Latrobe Valley to tackle the region's growing rate of drug and alcohol abuse.

The 24-hour facility will comprise of 20 beds and provide assistance for people aged 16 to 21 experiencing drug or alcohol addiction.
A site is yet to be determined for the rehabilitation facility, however, the state government indicated it would likely be based in Morwell, with community consultation expected to start in the coming weeks.
Industry bodies and community advocates welcomed the announcement at Morwell yesterday – part of a $9.7 million plan in the 2018/19 budget to develop residential rehabilitation facilities at Barwon and Hume, as well as in the Latrobe Valley.
Member for Eastern Victoria Harriet Shing said the facility would be built regardless of whether Labor wins the November election.
"We're looking to start work as soon as possible. Obviously we need to go along with what the community needs and wants and what the Latrobe Valley overall determines [as] its priorities," Ms Shing said.
"I'm really looking forward to the input that we have from the [Latrobe] Health Assembly, from the health advocate and also from community stakeholders and again their input will be a crucial guide to how deliver this service."
Qualified staff will provide 24-hour supervision through a live-in program targeting young people, engaging them in activities which support behavioural change, relapse prevention, individual counselling and group work.
Latrobe Community Health Service chief executive Ben Leigh said the organisation would consider tendering for the contract.
"We don't currently operate a residential facility … but I understand it will be a tender process and that will be something we will now have to assess and consider," Mr Leigh told The Express.
"We really haven't yet decided what role we'll play directly with the rehabilitation centre but there are a lot of skilled providers across the state who I'm sure will be potentially interested in operating it."
Latrobe Health Advocate Jane Anderson, who was appointed in August to advise the state government on health matters, said the facility would address a number of underlying issues those experiencing an addiction had previously faced.
"What's really important is that it is focused on young people and it is local so at the moment we've got experiences where young people try rehabilitation in other areas … they have to move away from their family and their community," Ms Anderson said.
"We want to address the issues early for young people and it will have all the different services that are able to support a person – particularly what's lead to an addiction in the first place.
"Often that's an experience of trauma in some way so it'll be important that the underlying issues that someone's got in their life are addressed and also ways to support them into education and employment and skills and training so there's progress for them."
Latrobe Regional Hospital chief executive Peter Craighead said it was unlikely the centre would be based at the hospital.
"We certainly support it and maybe there could be a consortium model, because the government's going to tender, however, we wouldn't see ourselves as a primary contender because we're not the experts in drug and alcohol rehabilitation," Mr Craighead said.

"[The government] will need to consult with the community because when you have a facility like this, you need to have good access to public transport, community opportunities for integration and appropriateness."
A site is expected to be identified by the end of the year with the program delivery to be put to tender in 2019.