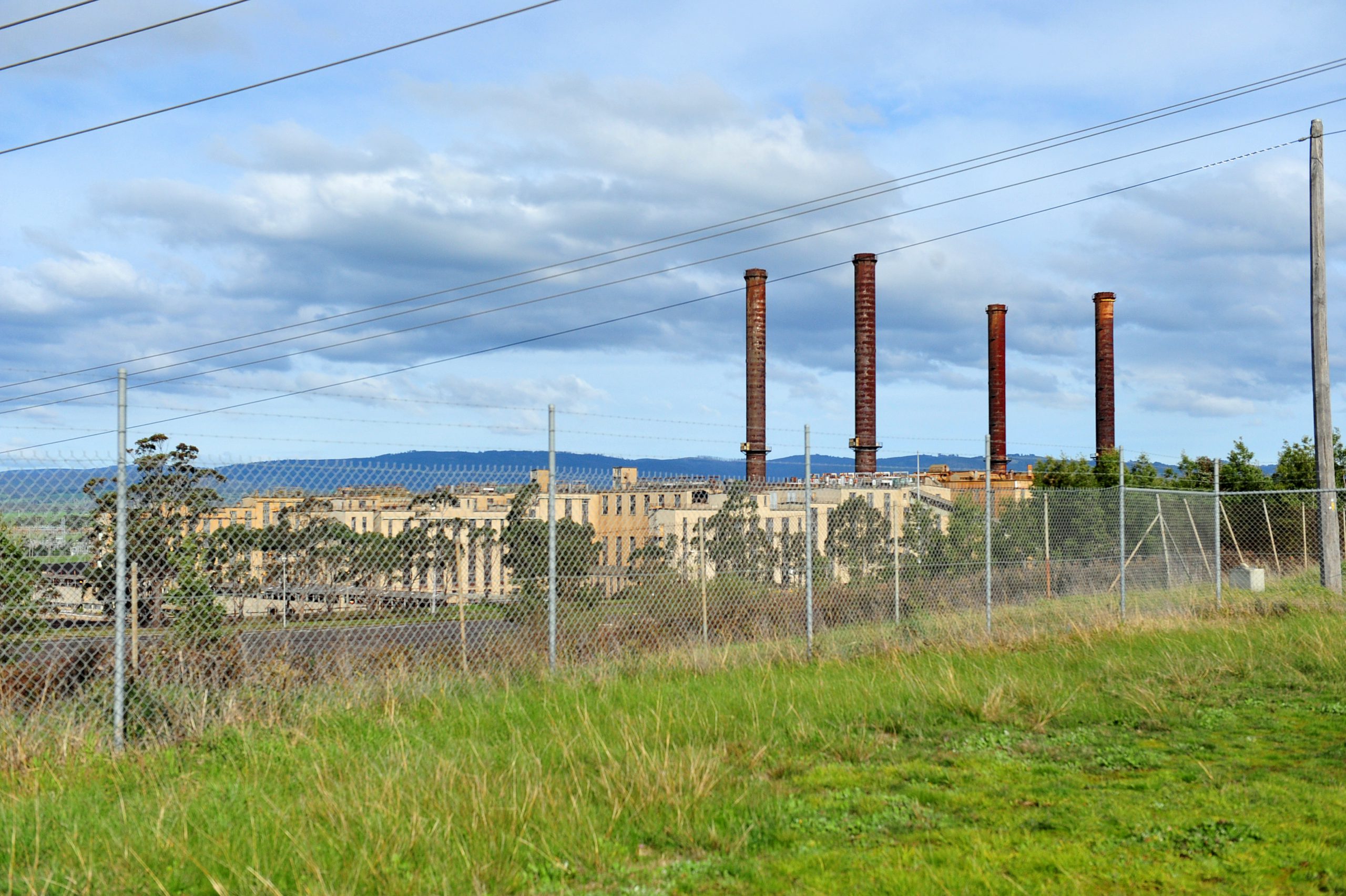 Bryce Eishold
Asbestos experts have criticised a decision by Latrobe City Council to refuse an application to build an asbestos waste cell at the old Morwell Power Station.

Latrobe City councillors voted unanimously to knock back the application on Monday night after station liquidator Energy Brix proposed to bury the demolition waste on-site in a 10,000 cubic metre, in-ground, sealed clay pit.
One of Australia's longest-serving asbestos lawyers slammed the decision and claimed the implications could pose "serious health risks" to Victorians.
While Energy Brix is yet to consider whether it will appeal the decision to VCAT, it has flagged the possibility of transporting an estimated 15,000 cubic metres of asbestos waste to sites as far as Bulla, west of Melbourne – some 180 kilometres away.
Councillors voted the proposal down this week despite a Latrobe City Council officer's report recommending they approve the application that had already received the tick of approval from the Environment Protection Authority.

"It's a disaster waiting to happen," Slater and Gordon asbestos lawyer of 36 years, Stephen Plunket said.
"There will be hundreds of truck-loads going through the heart of Melbourne and all you need is one accident and you'd have potentially catastrophic repercussions."
Asbestos Council of Victoria/GARDS chief executive Vicki Hamilton said the situation was not ideal nor was it the safest option for the community.
"We cannot guarantee the safety of those trucks going down the highway. They're going a long way through a lot of towns," Ms Hamilton said.
"We're not talking one or two trucks – it's 450 trucks and that's a lot of asbestos going down the highway."
There had been a push by councillors to have the asbestos material disposed of at Hazelwood Power Station's asbestos cell, however, both Hazelwood owner ENGIE and Energy Brix would have to become licensed landfill operators to do so.
A council officer's report and Energy Brix remediation manager Barry Dungey said this week the use of a cell at Hazelwood would be unlikely due to regulations and risks involved for both parties.
Occupational and environmental health consultant Michael Kottek, whose background is in air monitoring and asbestos removal, described a potential "on-site well-designed" asbestos cell at Morwell Power Station as "the least worst option".
"[Transportation is] potentially worse than what's on offer because it will lead to extra road transport of the asbestos waste which raises the risk of accident," Mr Kottek said.
"If it's kept on site, there's no danger of anything happening off-site, particularly if it was being taken all the way up to Melbourne. If you can remove the risk of transport accidents by disposing of it on site, that's a good thing, I would have thought.
"Once the waste is in there and everything is capped, it's pretty well contained and it would take an awful lot for it to be disturbed – it wouldn't be disturbed inadvertently, that's for sure."
There are several other EPA-approved sites used for disposing of commercial asbestos, including at Longford and Lyndhurst.
Energy Brix will have 60 days to appeal the decision to VCAT.

An asbestos disposal cell is a specially-designed, in-ground, clay-lined retaining pit used for disposing of asbestos waste.

The cell proposed for the Morwell Power Station is about 80 metres in length by 40 metres in width and six metres deep.
There are three compartments within the cell with a capacity of about 3300 cubic metres each.
Energy Brix planned to load the cell two to three times a month, over a period of about 12 months.
Once all asbestos was removed from the Morwell Power Station, the cell would be covered with clay and top soil.
Material placed in the cell would be double-wrapped in sealed plastic bags or placed in 44-gallon drums to prevent the release of fibres when the cell is loaded.
The cell would be one-to-three metres below soil level once covered with clay and top soil.