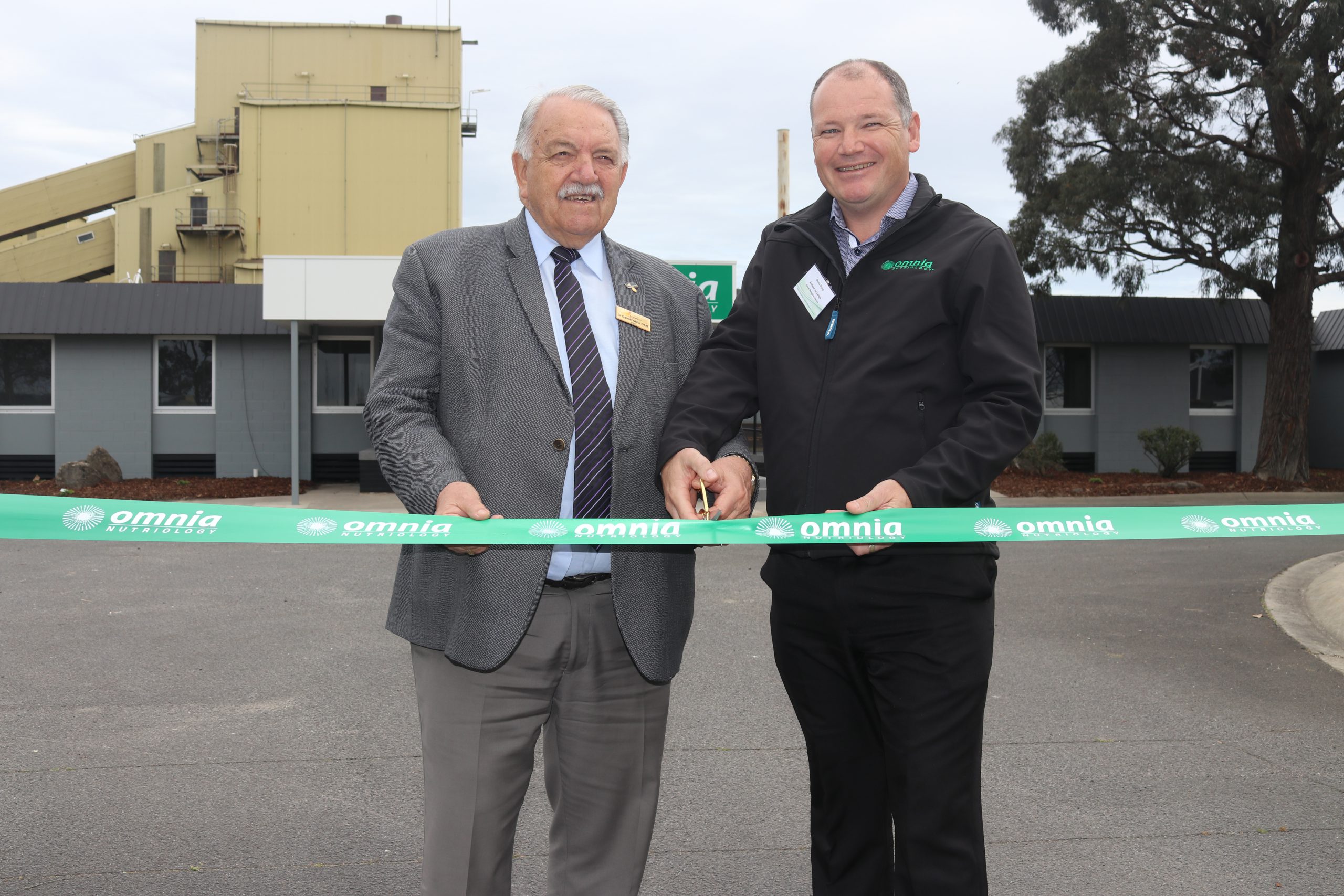 Michelle Slater
A Morwell factory that turns Latrobe Valley's brown coal into fertiliser products officially opened stage one of a major expansion.
Fertiliser producers Omnia Specialties Australia will scale-up its production of humate biostimulants from four million litres a year to 18 million a year for export into 30 countries.
Omnia Specialties Australia managing director James Freemantle said the plant had to redevelop its Tramway Road property to cater for increased international demand.
"We've quadrupled our capacity to produce world-class humic acids. We had a small production out the back here but we found there was a growing demand for the product that we couldn't keep up with," Mr Freemantle said.
Omnia has been making humic acid products in Morwell for 20 years by extracting acids from locally-sourced brown coal.
Mr Freemantle said the organic product added efficiency to synthetic fertilisers by helping plants make greater use of soil nutrients.
"The whole reason we are here is because of brown coal deposits. This resource here is the best in the world. The concentration and quality of the material we use is second to none," he said.
"Humic acid will make sure that whatever the farmer puts out, he's getting the best bang for his buck. It complements fertiliser and the biggest benefit is fertiliser efficiency."
Mr Freemantle said the factory expansion included logistics sheds, storage and a world-class warehousing system to quickly despatch orders to customers.
He said stage two had just been signed off to develop a new drying plant.
Brown Coal Innovation Australia chief executive Brian Davey said Omnia was a good example of how brown coal could be successfully commercialised into a range of products.
"Humic acids are one area. There are a whole range of other products. We want to do the same with other products from this fantastic raw material," Mr Davey said.
"Omnia has demonstrated what's possible and we think there are other pathways as well – all it needs is long term commitment."
Member for Morwell Russell Northe said this type of investment was "critically important" for the Latrobe Valley and could trigger more investor confidence in the region.
"The notion of jobs in the Valley is much needed and to see Omnia invest in the region and doing it so well with plans for future growth is terrific – particularly using local people and local resources," Mr Northe said.