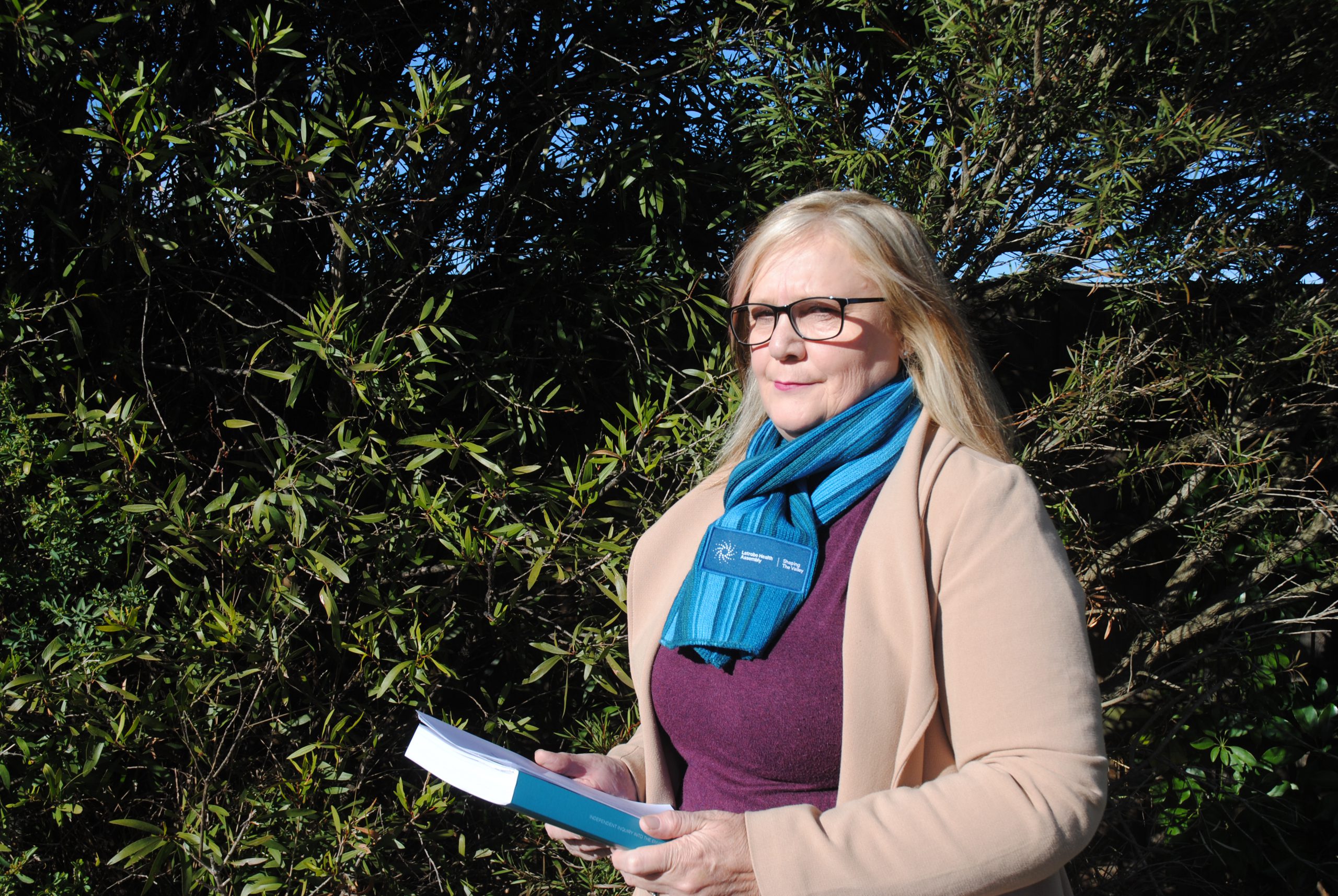 Bryce Eishold
Eight members of the public spoke at Latrobe City's ordinary council meeting on Monday night where a range of positions on the proposed asbestos disposal cell were put forward.

Six people spoke against the proposal, including two former Latrobe City councillors and two senior members of the CFMEU.

Energy Brix remediation manager Barry Dungey and Voices of the Valley president Wendy Farmer were the only speakers who voiced their support for the proposed development.

Ms Farmer said the cell "seemed to be the safest option", however, former one-term Latrobe City councillor Peter Gibbons disagreed and urged councillors to reject the proposal.
Mr Gibbons said it would impact the community for "thousands of years" while Morwell resident Merv Geddes argued against the cell, claiming a recent Victorian Trades Hall meeting at Kernot Hall referred to Morwell as the "asbestos centre" of Victoria.
Former Latrobe City councillor Christine Sindt also spoke against the proposed asbestos cell and called for EBAC to be released of its duty and for the Latrobe Valley Authority to manage the clean up.
"We cannot accept cheap … solutions," Dr Sindt told the meeting.
CFMEU mining and energy division secretary Geoff Dyke objected on the grounds of public safety and claimed Energy Brix had "bullied" Latrobe City into making a decision on the asbestos dump.
He said commercial buildings, including the old State Electricity Commission building – where the CFMEU offices are located – were 130-140 metres away from the proposed site. "People could be exposed" to asbestos if the wind blows in the direction of the CFMEU building, Mr Dyke said.
CFMEU mining and energy division president Trevor Williams also spoke against the proposal, claiming it was "flawed" and given its proximity to Morwell.
He said asbestos waste material should be disposed of at Hazelwood Power Station's facility which is expected to be ready next year.
Mr Williams said: "I believe there's other alternatives that are available. I think we owe it to the community and community safety … to take a bit of time" and said there was no need for asbestos dumps to be "dotted all over the country side".

May 7 – Energy Brix's application for a permit to construct an asbestos cell was initially heard in May when Latrobe City councillors deferred making a decision to allow for other locations to be explored.

June 4 – Councillors again deferred making a decision on the permit application to reconsider the matter in July.

June 19 – An onsite meeting was held between council representatives and Energy Brix to discuss the location of the proposed facility.

July 2 – Councillors deferred making a decision for a third time to allow the applicant to seek support from the appropriate ministers and confirmation from ENGIE on whether it would consider establishing a shared disposal facility, or whether it would lease or sell land in the vicinity for use by EBAC for the disposal cell.

July 30 – A meeting between council officers, EBAC, ENGIE, EPA, Department of Environment, Land, Water and Planning, Latrobe City councillors Middlemiss and McFarlane, as well as Latrobe City mayor Darrell White was held. A Latrobe City report stated discussions at the meeting were "quite positive".

August 6 – Councillors again deferred making a decision on the application to allow time for parties to further consider the next steps.

September 10 – EBAC and ENGIE presented their position to councillors at a briefing, expressing a desire for the application to be considered at the next available council meeting.

October 1 – Councillors voted to reject the asbestos cell application despite a recommendation by council officers to approve the application subject to conditions.