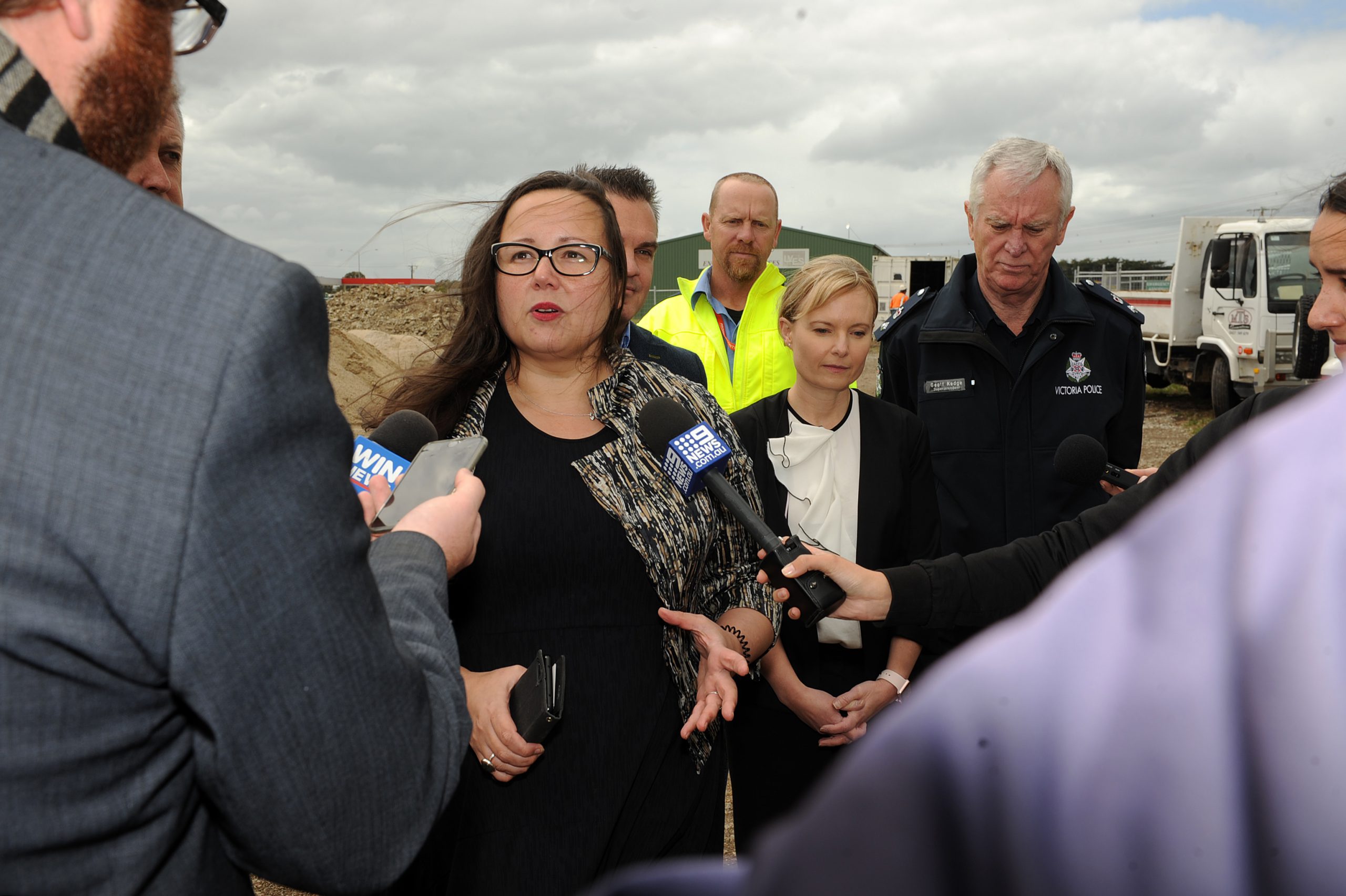 Bryce Eishold
A construction blitz is underway in the Latrobe Valley less than two months from the state election as Labor aims to secure a second term in government.

This week a site was announced for the new Morwell Fire Station and the first sod was turned for the Victoria Police Morwell Forensic Hub on Saskia Way, Morwell in a plan by the state government to spend big on major infrastructure.
In the past 12 months, other key announcements have included the proposed Latrobe Valley GovHub in Morwell, the Latrobe Youth Space plus a Hi-Tech Precinct at Federation Training.
The $25 million GovHub is expected to use 75 per cent local content in the development of the project and will house 150 public sector employees including workers from Earth Resources Regulation, as well as Parks Victoria and the Environment Protection Authority when completed in 2020.
While yesterday, political figures and some of the region's top police visited the site of the new forensics hub which is expected to fast-track investigations and target the war on drugs.
More than $50 million has been invested in education, in particular, school capital improvements, including at Boolarra, Churchill, Traralgon, Morwell Park, Tyers, Morwell Central and Yinnar South primary schools, plus Kurnai and Traralgon colleges.
The state government estimates "the pipeline of work" will generate $1 billion in capital expenditure and create more than 1500 jobs in construction.
Despite Labor not holding a seat in Gippsland, member for Eastern Victoria Harriet Shing said the Latrobe region – including Baw Baw and Wellington shires – had received its "fair share" of $13.6 billion in regional spend since Labor was elected four years ago.
The local focus of next month's state election will be public transport, jobs and affordable living with both major parties recently outlining their proposals to overhaul and address Gippsland's rail woes.
"We're giving the whole of the Latrobe Valley region the infrastructure, the services and the facilities that are required for future growth as well as to accommodate the current gaps in services and amenities for the area," Ms Shing told The Express yesterday.
"Initiatives such as cutting stamp duty and providing incentives for regional homebuyers and first home builders is working in tandem with the infrastructure we're creating to really drive people's interest to move to the Valley, or to stay here.
"To see a huge number of new projects taking shape exactly in the way we promised they would is a really heartening sign and a signal of the confidence that's beginning to grow across the Valley."
It comes as the state government handed keys for two $800,000 pumpers to Traralgon and Morwell fire brigades this week – two of 12 pumpers being rolled out across the state to improve crew safety and fire response.
"Responsible government is about delivering what it is that communities need for the entire term," Ms Shing said.
"I'm the only Labor MP at a state or federal level [in Gippsland] and I have worked for people, who no doubt did not vote for me, to deliver for them and for their communities into the future.
"Obviously Victorians … and Gippslanders have a very clear choice in November about what they want to see happen into the future. I'm hoping the track record will put us in good stead."
Labor candidate for Morwell Mark Richards, a former Hazelwood Power Station worker, said "Daniel Andrews said he's support us through a transition. He said he'd get things done and he's talked about decentralisation from day one and today we're seeing that on the ground".