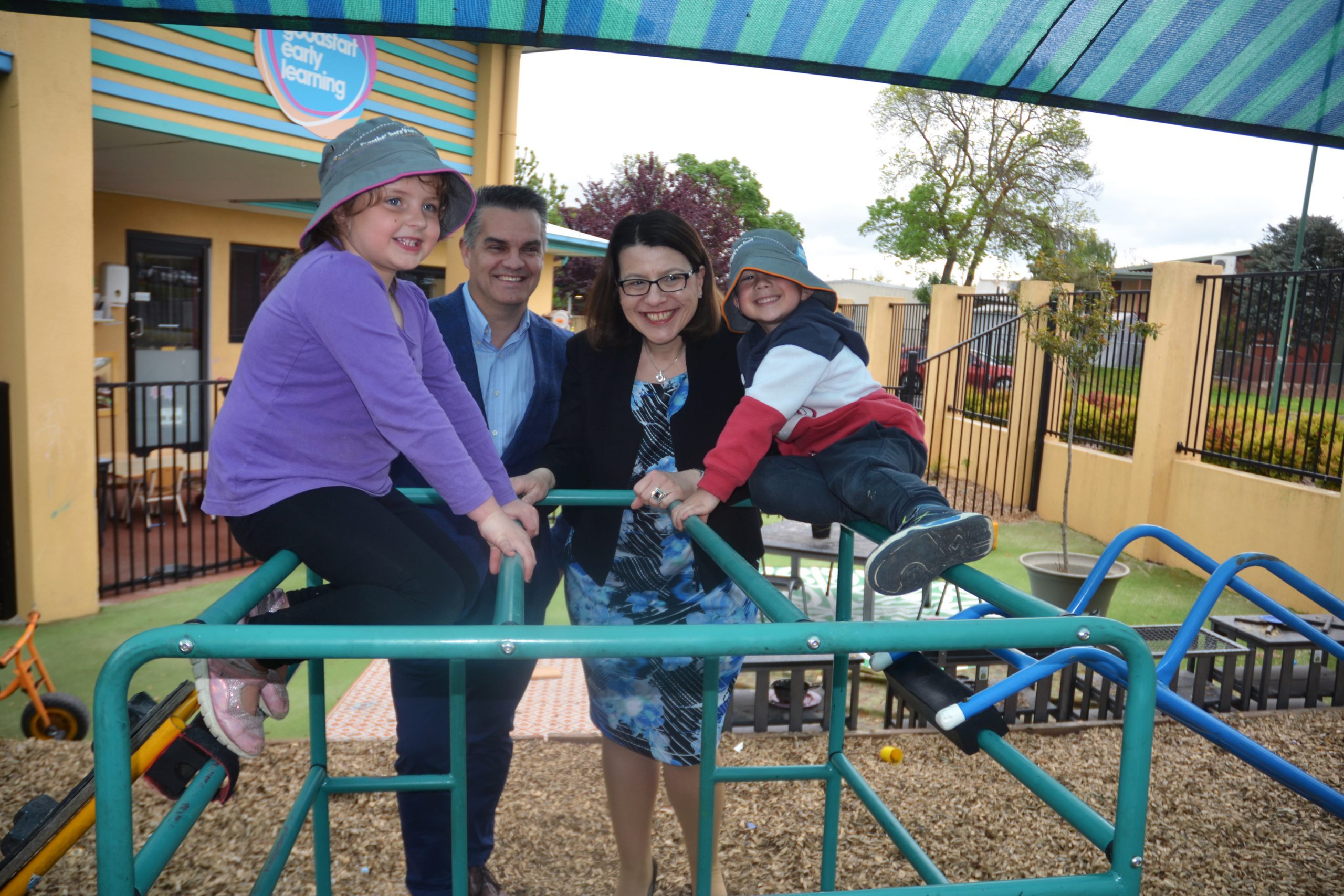 Heidi Kraak
Families and Children Minister Jenny Mikakos visited Morwell on Tuesday to announce a $1.7 billion commitment to building and expanding about 1000 preschools across the state should the Andrews Labor government be successful at next month's state election.
It comes after the Premier Daniel Andrews' announcement last week a re-elected Labor government would invest almost $5 billion to roll out universal three-year-old kindergarten across Victoria.
Ms Mikakos said about 785 new facilities would be built across the state and 170 existing services would be expanded over a staged, 10-year rollout, beginning in regional Victoria.
"In 2020 and 2021 many parts of Gippsland will be part of those first two years of rollout," Ms Mikakos said.
"We know that we are going to need to have adequate infrastructure as part of this really important reform.
"We're going to start our rollout in regional Victoria because we know that many services already have the space, the capacity, to take on those extra enrolments."
Around 450 additional kinder places would be created in Latrobe by 2029, equivalent to more than eight new early education services.
In Baw Baw, more than 400 places will be created, equivalent to nine local services and in Wellington, about 244 new places will be created, equivalent to about six new centres.
Ms Mikakos said construction works to build the new preschools and complete the expansion works on existing preschools and facilities would create about 5000 construction jobs.
"We'll be working with local governments and the early year sector from day one to kick start this important reform," she said.
Ms Mikakos said the three-year-old kindergarten subsidy would save families about $3500 a year while about one-quarter of Victorian families would pay nothing.
"[This will make] it accessible and affordable to most Victorian families and for low-income and disadvantaged families," she said.
"Sadly, only about a third of Victorian children are enrolled in three-year-old kindergarten because of the issue of the cost."
"It costs about $5000 a year for families to pay for their child, so providing the subsidy on the same basis as we do for four-year-old [kinder at the moment, we will save Victorian families about $3500 a year."