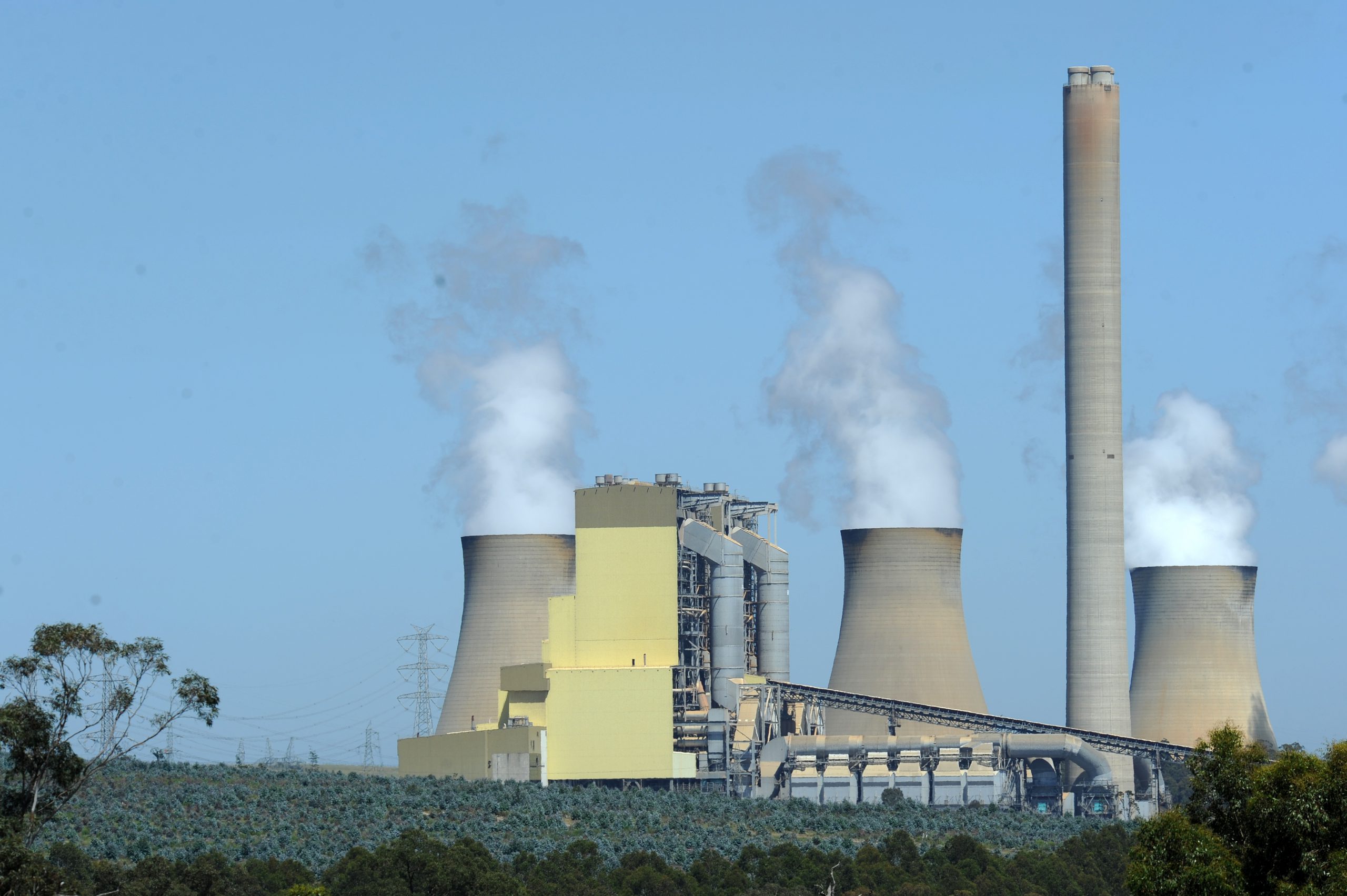 Michelle Slater
Latrobe Valley brown coal-fired power generation would have to include total carbon capture and storage if the industry was to continue, and limit global warming to 1.5 degrees, according to climate scientists.
The Intergovernmental Panel on Climate Change Special Report on Global Warming of 1.5 °C released this week recommended carbon emissions would need to stop all together by 2050 in order halt global temperatures at 1.5 degrees to avoid catastrophic climate change events.
CSIRO earth systems and climate change hub leader David Karoly said an important part of this was carbon sequestration, which means ruling out any emissions made from coal-fired power stations.
"The only way for any potential for coal mining and the burning of coal to continue is for it to be linked to 100 per cent efficient CCS," Dr Karoly said.
"There is no future for any coal-fired power station that doesn't trap all the emissions if we want to stop temperatures rising past 1.5 degrees."
He said new high efficiency low emissions power stations built in the Latrobe Valley would only reduce half the emissions.
Dr Karoly said a 1.5 degree temperature increase would mean significantly less winter rainfall in the Latrobe Valley, coupled with increasing heatwaves and bushfire severity.
"Into the north, it would mean a decline in snowfall and a decline in the extent of snowfall on the alps, and in south Gippsland, an increase in sea level and coastal erosion," Dr Karoly said.
He said there was no single solution to cutting emissions and solutions would include a mix of other carbon sequestration techniques, planting more trees, and large scale renewables.
Melbourne University energy and climate research fellow Dylan McConnell said CCS could allow for future fossil fuel generation but was not cost effective and still unproven on a commercial scale.
Mr McConnell said CCS would need to compete against renewables which were more competitive in the market as costs came down.
"CCS is also difficult to retrofit to existing plants as it uses so much energy. A lot of plants were built decades ago and are not suited to add CCS," Mr McConnell said.
"The cheapest way to mitigate CO2 is to not release it in the first place, essentially, transition completely to renewables."
Latrobe Valley power generators have announced closure dates for brown coal-fired stations. EnergyAustralia plans to close Yallourn in 2032, and AGL will close Loy Yang A by 2048. Alinta Energy, which operates Loy Yang B, takes its coal from AGL's mine. The company is spending $170 million on Loy Yang B to allow it to run for at least another 20 years.