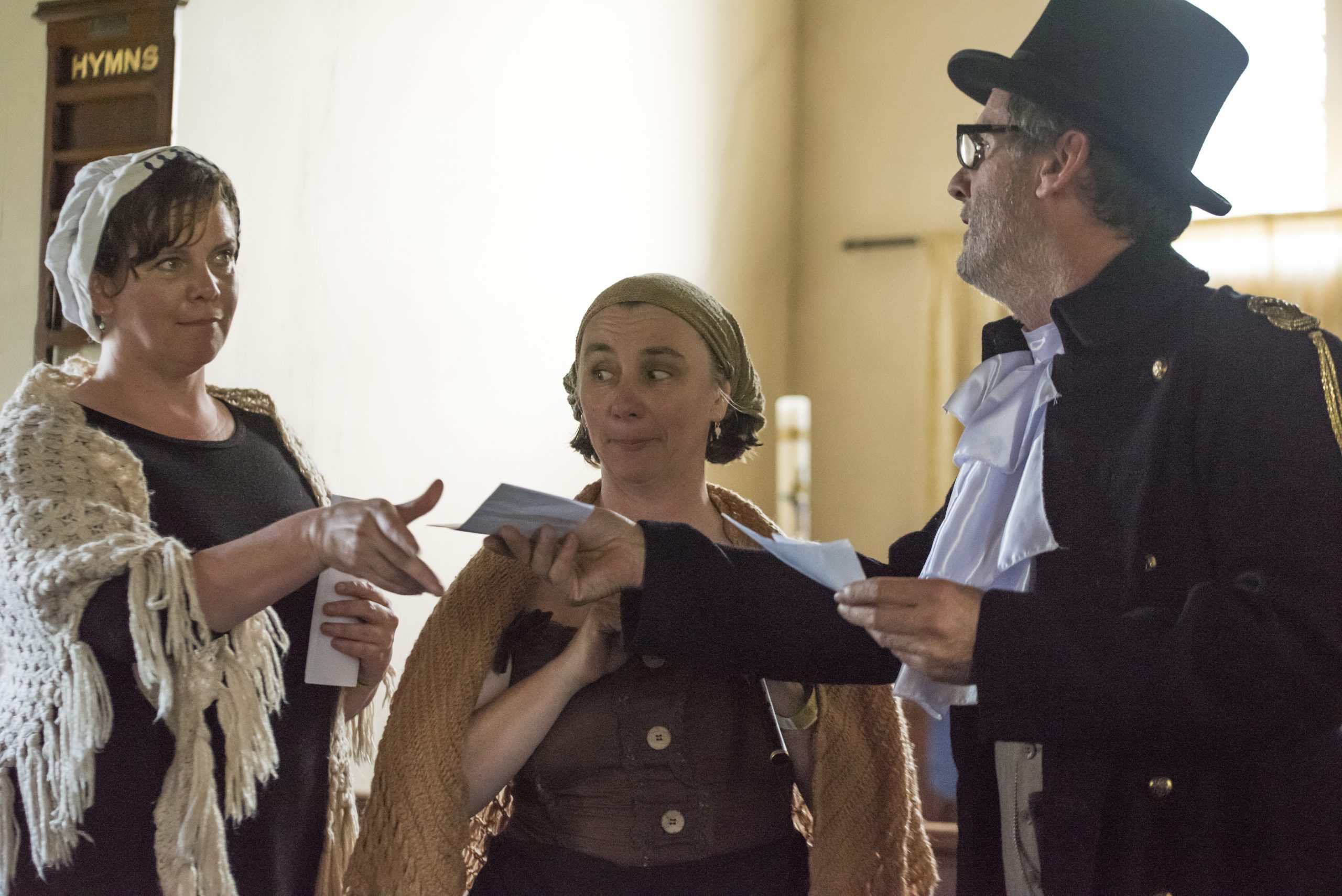 Michelle Slater
A performance looking into the little known stories of the women who built the fledging colony of Australia is coming to arc Yinnar.
The Good Girl Song Project is a mixture of folk songs, storytelling and theatre about thousands of women who were sponsored to come to Australia in the 1830s to help populate and build the new colony.
The show Voyage, includes transcripts and quotes taken from contemporary newspapers and diary entries, to tell the stories these women went through on their way to the Antipodes.
Songwriter Helen Begley said there was only one woman to every five men in Australia, as well as a skill shortages in jobs like sewing, governesses, nursing and farming.
"It's a little known part of Australian history. So many people would have ancestors who came out this way," Ms Begley said.
"Often women's stories don't get heard. History is all about the heroic stories of men and the white settlement narrative of exploration and setting-up cities."
Ms Begley said single women were sent out by the London Immigration Committee but when they landed, they were met with suspicion and treated with contempt.
"When they arrived, there was often 3000 men waiting for them, yelling abuse at them. Imagine spending four months at sea to begin a new life and then be greeted like that," Ms Begley said.
Ms Begley was inspired by authors Anne Summers and Liz Rushen who have written extensively about this topic.
The show also features Latrobe Valley musician Penelope Swales, Penny Larkin and Jamie Molloy who plays the male parts of the narrative.
Ms Begley said she was writing the second part of the story which delves into the women's new lives after they were processed at Hyde Park in Sydney.
"Audiences come along and are affected by the journey. It's an opportunity for people to think about their own history. Most of us here in Australia are from immigrant backgrounds," Ms Begley said.
"These women were resilient – it took a particular type of woman who chose to make a different life for themselves and this made a difference to the colony."
The Good Girl Song Project will be performed at arc Yinnar on Saturday, October 20. Tickets cost $20 and can be purchased by phoning 5163 1310.