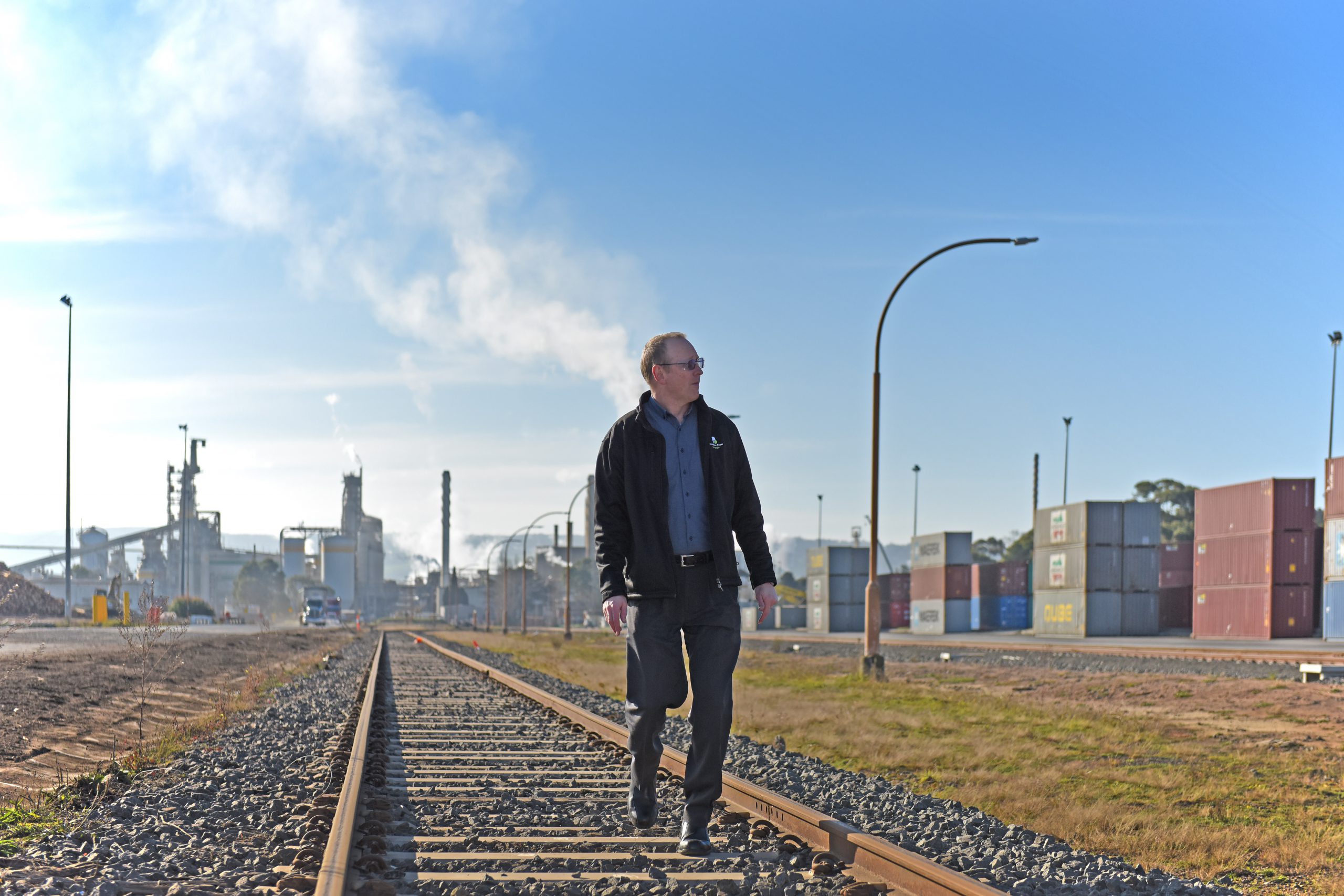 Heidi Kraak
A document outlining potential health effects of Australian Paper's proposed energy from waste facility has labelled risks of inhalation exposures, noise and odour impacts as "negligible".
The EfW project would generate an alternative energy source for the paper mill, converting municipal waste into electricity, and the EPA is in the process of reviewing the application, with a decision expected to be handed down in the coming months.
The health impact assessment was not required of Australian Paper as part of the formal works application process.
The assessment outlines the potential health risks a project could impose on nearby communities.
Australian Paper general manager corporate development David Jettner said potential health impacts of the proposed EfW facility had been compared against safe levels "allowing the likely level of risk to be accurately assessed".
"Australian Paper's HIA has been undertaken by Environmental Risk Sciences using assessment methodologies provided by the Department of Health's health committee and the US EPA," he said.
"In this context, negligible means no foreseeable risk of harm to the community from the proposed facility."
Mr Jettner said the health impact assessment was based on Australian Paper's works approval application prepared for the EPA.
"Australian Paper's works approval application has utilised a wide range of robust data sources including actual emission readings from an operational EfW site in the UK, local meteorological data, topographical data and a range of UK emissions reports," he said.
"This data has been utilised by Environmental Risk Sciences for the HIA, and the EPA will also assess this information as the basis for Australian Paper's Works Approval Application."
Environmental Justice Australia laywer Bronya Lipski said she had concerns about the adequacy of the assessment.
"I think the 20b conference they held a couple of months ago proved that community is really concerned about the health impacts," she said.
"The health impact assessment is based on information that was contained in the works approval for the energy from waste facility, and that information couldn't confirm the consistency of feedstock.
"It raises questions of how adequate the health assessment is and how appropriate the incinerator is for the Latrobe Valley, considering there is also high pollution already and it the nation's first innovation zone."
To view the health impact assessment visit epa.vic.gov.au and to comment visit engage.vic.gov.au/epa-works-approvals/australian-paper-wa or email feedback to approvals.applications@epa.vic.gov.au by October 16.