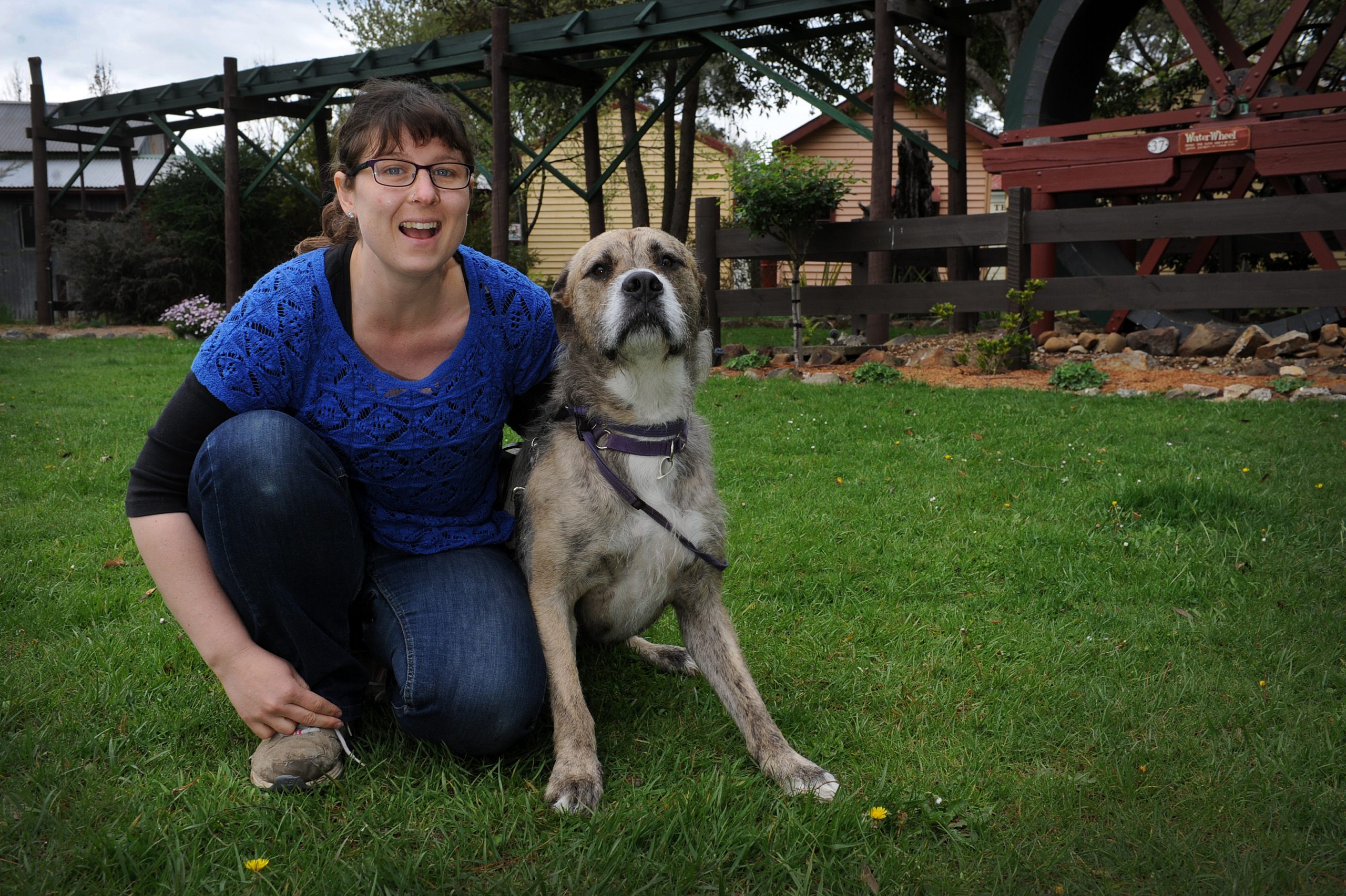 Heidi Kraak
While visiting Melbourne one weekend, Churchill resident Geraldine McClure was struck by how many homeless people she saw on the street with pets.
"Imagine what that would be like," she said.
"[Pets] are good company, but if you're homeless that would be so much more important.
"Imagine not being able to provide for them, vaccinate them or clip their nails."
Ms McClure was so moved by the problem she initially wanted to start a foundation to help homeless people care for their pets, but first did a bit of research to ensure there weren't already organisations doing the same work.
She came across Pets in the Park, a national charity dedicated to caring for animals owned by people impacted by homelessness, and decided "not to reinvent the wheel" but instead support and fundraise for the charity.
"I met a lady in the city who had a cat on a lead," she said.
"She felt the cat had saved her life … she looked young, 20 years old or less.
"I spoke to her for ages … and she is just one of [thousands]."
Ms McClure will hold a furry fundraiser for Pets in the Park, to be held at Old Gippstown, in Moe, on November 18 from noon until 3pm.
Owners are invited to take their furry friends along for a fun day in the park featuring a range of activities, including games, a silent auction, a sausage sizzle and more.
"The point is for people to come with their dogs," Ms McClure said.
"There will be doggy games that people can play with their dogs.
"Games like musical chairs … greedy dog and a costume competition."
Entry to the event is $7 and a $2 donation will be required to participate in the games.
A range of prizes, including services from Buoyant Sea and Sky Fitness, will be available in the silent auction with all funds raised going towards Pets in the Park.
All dogs must be on a leash and owners must be responsible for their dogs at all time.
For more information about Pets in the Park visit petsinthepark.org.au or for more information about the event, phone 0447 351 295.