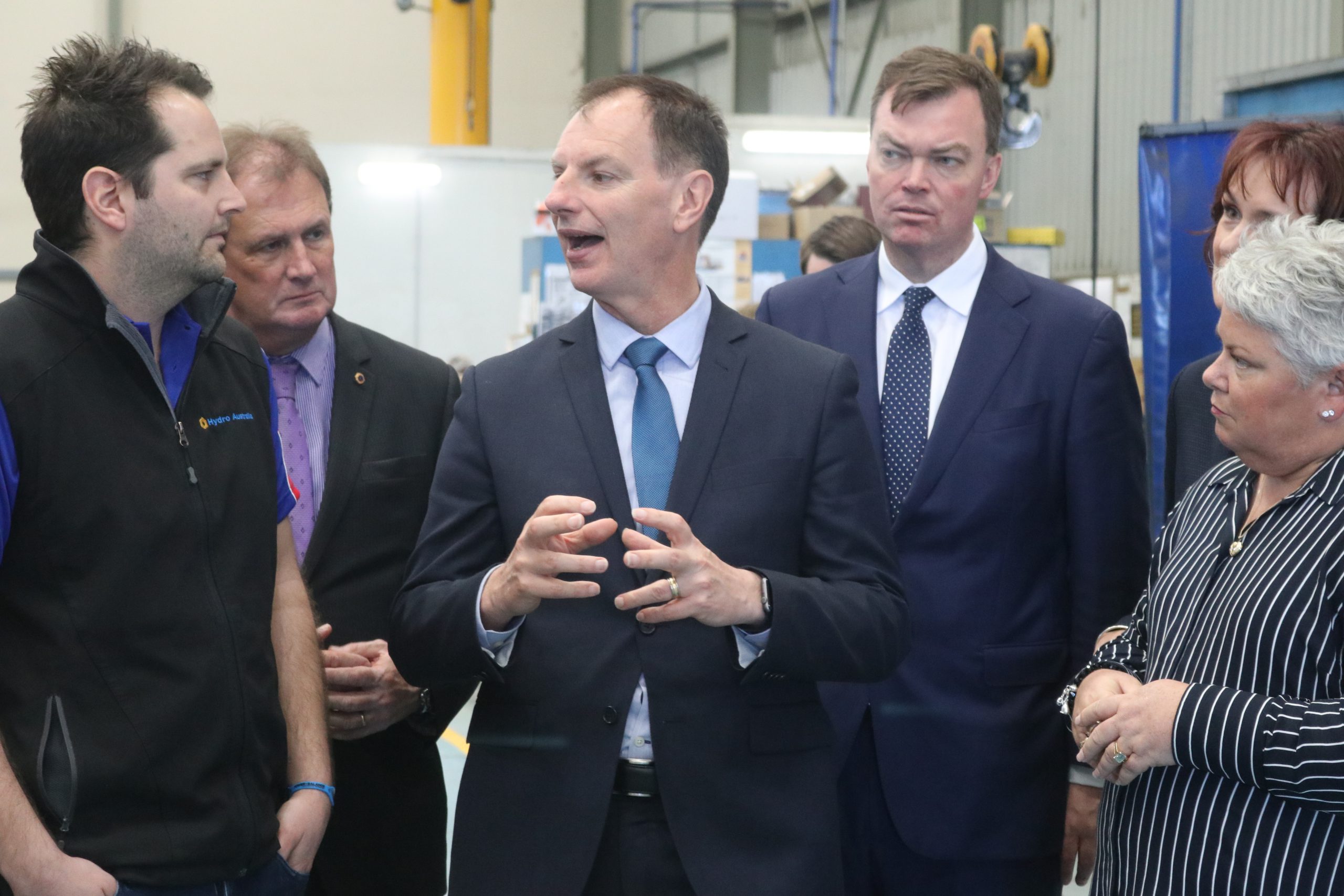 Michelle Slater
Latrobe Valley businesses could access $9 million in grants in a proposed innovation program under an elected Coalition government.
Opposition innovation spokesman David Southwick visited pump engineers Hydro Australia in Morwell on Friday to promise an $18 million Innovation Voucher Program.
Under the scheme, businesses could apply for grants up to $400,000 in which the government would match what the business invested in itself on a dollar-for-dollar basis.
Mr Southwick said the plan was about growing regional Victoria by providing the opportunity for more jobs.
"When businesses are already doing the right thing and willing to put their own money on the table, then we will match that dollar-for dollar to make sure we get an overall successful outcome for all Victorians," Mr Southwick said.
"The difference between that vital piece of equipment to get that export contract, or additional order that could be the difference between more jobs, succeeding or failing."
Mr Southwick said the program was not intended for start-ups, but to grow already established businesses.
Hydro Australia general manager Michael Copper said the company would look at purchasing specialised machinery if it was successful in being awarded a grant under the proposed scheme.
He said the company employs 36 people under its Morwell roof, and an innovation grant would "open the door" for more jobs.
"We rely on keeping as much of our work in-house in the Latrobe Valley as we can, this gives us more control of our jobs and not at the mercy of sub-contractors, particularly in Melbourne," Mr Cooper said.