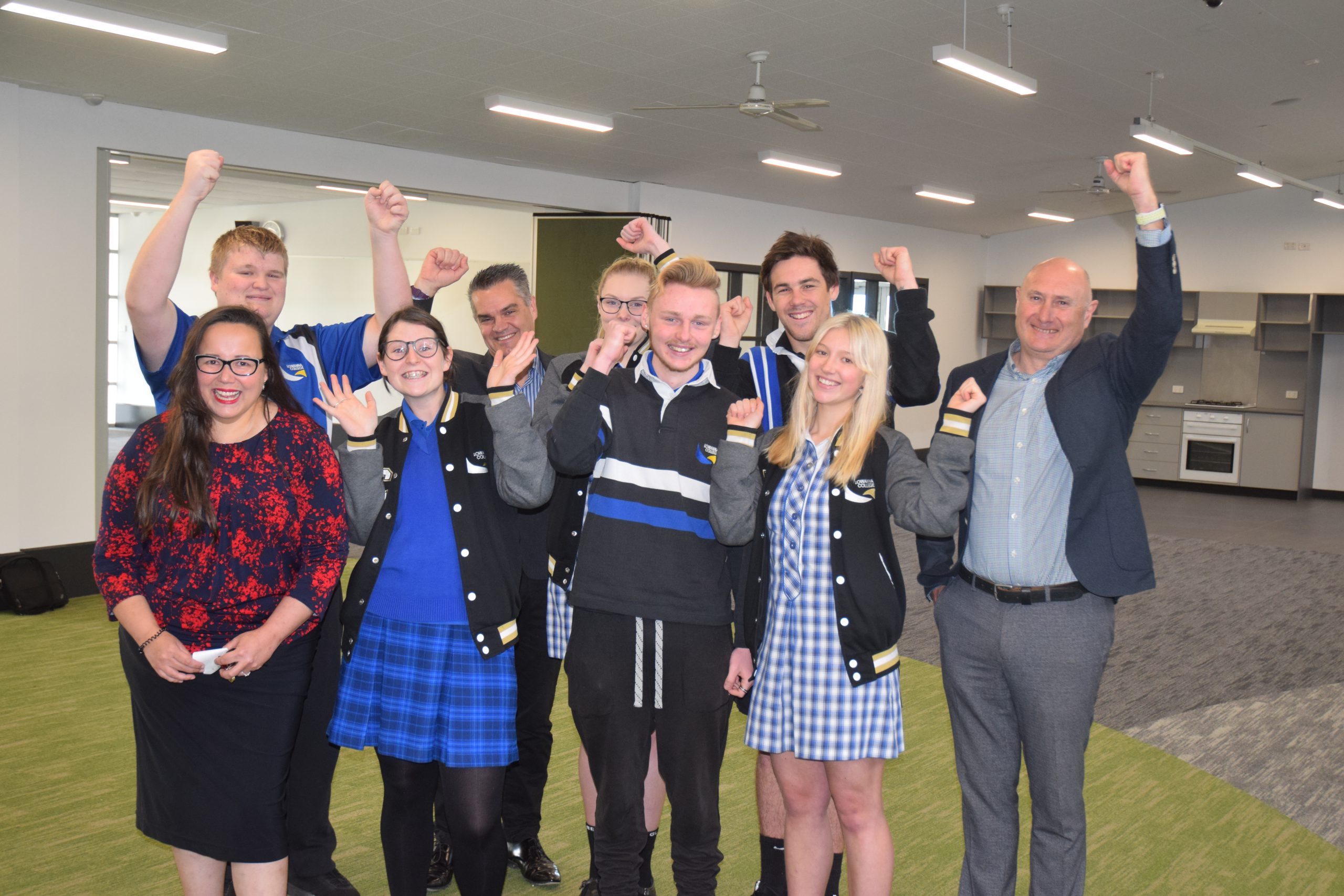 Bryce Eishold
Lowanna College principal Brett Windsor apologised to year 12 students during the opening of the school's new $500,000 later years precinct on Thursday.

In front of the school's leadership students and teachers and member for Eastern Victoria Harriet Shing, Mr Windsor said "it would be remiss of me not to apologise to the year 12 students because the first time they'll use this facility is during their exams".
The new facility has taken about 18 months to complete and is comprised of four spaces which can be divided into separate classrooms or opened up to a large multi-purpose space for assemblies and exams.
"It enables flexibility in terms of teaching and learning – we can close rooms up, we can open spaces up so it gives us a more collaborative learning space," Mr Windsor said.
"We haven't had a great space for the year 12s over the years and this is the sort of space we think they're going to really enjoy and utilise being in."
The state government-funded facility replaced an open space which was previously used for similar purposes.
"The problem was that the space itself was inadequate in terms of its acoustics, in terms of its noise levels – it was a whole range of factors that didn't suit the needs of the school so this has changed it completely," Mr Windsor said.
"I think there's a bit of a move away from the large open spaces and a little bit more flexibility created with spaces by being able to open them up … or close them up when the need arises."
Ms Shing said the new facility reflected a move away from the traditional classroom environment "of desks lined up in front of a blackboard with a teacher lined up in front of the class".
"We did have local workers on-site delivering this project and again it's been really wonderful to be able to deliver not just better school facilities … but again to provide work opportunities for people here in the Valley," Mr Shing said.
"We know that we have these resources available and we know … we're seeing more local companies than ever before get involved and get on board to tender for government work whether on their own or as part of a consortium."
Labor candidate for Morwell Mark Richards said it was "just fantastic to see half-a-million dollars invested into our local community here right in the Latrobe Valley … and it'll help out the year 12 students for their exams".