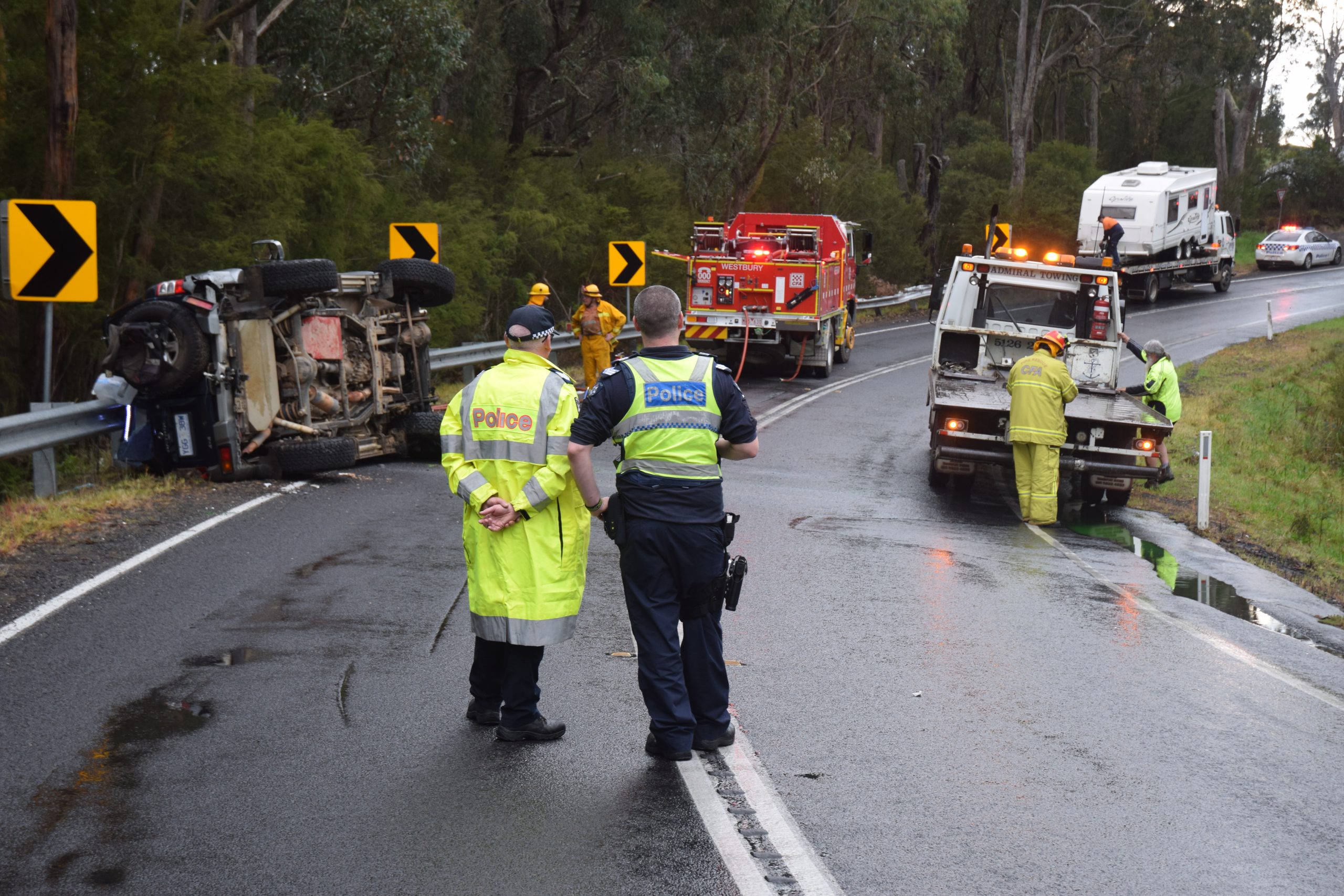 Bryce Eishold
A holiday for two Canberra grey nomads has been cut short after their four-wheel-drive and caravan rolled on the Moe-Rawson Road this morning.

The couple in their 50s were travelling to Sorrento from Walhalla with three other couples and their caravans when their vehicle rolled after 8am.

Baw Baw Highway Patrol Sergeant Andrew Milbourne said a woman in her 50s from Canberra was taken by road ambulance to Latrobe Regional Hospital in a stable condition with cuts to her face.

"There's a fair bit of damage to the four-wheel-drive which has been put on its side. The caravan has clipped the Armco railing and come around and the hitch has broken away from the van," Sergeant Milbourne said.
"In this case we were very lucky that the driver and passenger were able to walk away.
"We had some people come here on the scene first of all and they were able to break the windscreen and get them out, thankfully."
The incident happened about 15 kilometres north of Moe on a "notorious bend" near Thalloo Road where multiple collisions have occurred in the past two years, police said.
"Whether you know the area or not, you need to drive with due care – that's the bottom line. You've got a wet surface at the moment and that makes driving on these roads, particularly if you don't know them, extremely hazardous," Sergeant Milbourne said.
"In this instance, there's a bit of shock as you can imagine putting a car onto its side is not the best thing to be involved with.
"There's been a few of them coming through, the grey nomad scenario, and people have been enjoying the beautiful country side here but unfortunately they'll remember this holiday for a bit longer than they normally would."
The cause of the collision is yet to be confirmed at this stage, however, police believe recent rainfall may have contributed to poor road conditions.