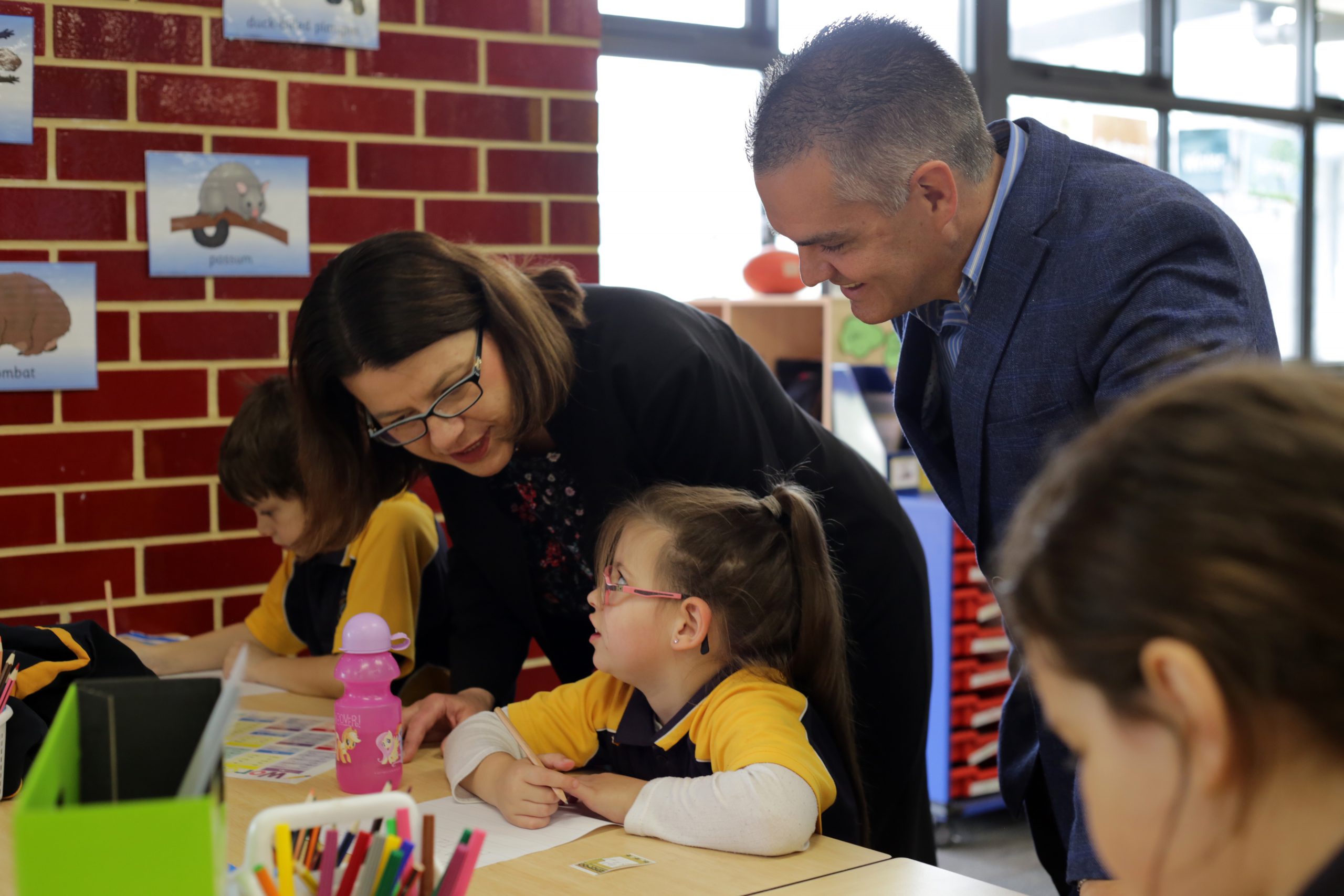 Anne Simmons
Early Childhood Education Minister Jenny Mikakos yesterday announced an extra $1.6 million funding for the children's centre to be built next to Morwell Central Primary School, as the Andrews Labor government prepares to make its "biggest ever reform in the early years space in Australia's history".

Families will be able to enrol their child in the kindergarten late next year for 2020 for the "one-stop shop" facility run by Goodstart Early Learning.
The $4.9 million facility will deliver long day care, kindergarten programs, playgroups and maternal child health services, all in the close proximity of the new primary school.
Under a re-elected Labor government, children in Morwell would also be able to access at least five hours of three-year-old kindergarten by 2022, according to Ms Mikakos.

"We can give every child in Morwell the best start to their education and the best start to their life and they will be school-ready by the time they actually come and start here at Morwell Central Primary School," Ms Mikakos said.

The Andrews government, if re-elected, promised to offer the same subsidies which exist for four-year-old kinder for three-year-olds over a 10-year rollout period, scaling up from five hours to 15 a week.
"For low income or disadvantaged families it will be free," Ms Mikakos said.

The Latrobe local government area will receive the rollout later in the process as the government looks at issues around capacity and space, according to Ms Mikakos.

During the minister's stop in Morwell, she visited Mid Valley for the opening of a drop-in youth hub in the shopping centre and welcomed 16 young people who will work with service providers to create programs for local youths.

The youth governance committee has already put forward ideas for programs like safe driving lessons, resume writing, homework clubs, young parents clubs and live theatre performances.
"I have no doubt that they will come up with a whole host of ideas about additional educational supports, links in to employment, but also recreational social activities that we want young people to engaged in in a positive way, so this is going to be a great resource for young people in the Latrobe Valley," the Youth Affairs Minister said.
Youth Space Latrobe is led by the YMCA and a consortium of local service providers.
Member for Eastern Victoria Harriet Shing said it addressed a need for better connectivity for young people.
"They wanted … a space that was casual, low-key, inviting and inclusive," Ms Shing said.
"It's also fundamentally putting ownership of the discussion of these issues into the hands of those people who want to drive it, rather than having adults tell young people what's going to happen."
Centre manager Kylie Dubrich-McLoughlin encouraged young people to "come down, become involved".
Shop 27 at Mid Valley is a temporary site for Youth Space Latrobe.
The Youth Space received $4.3 million from the state government.