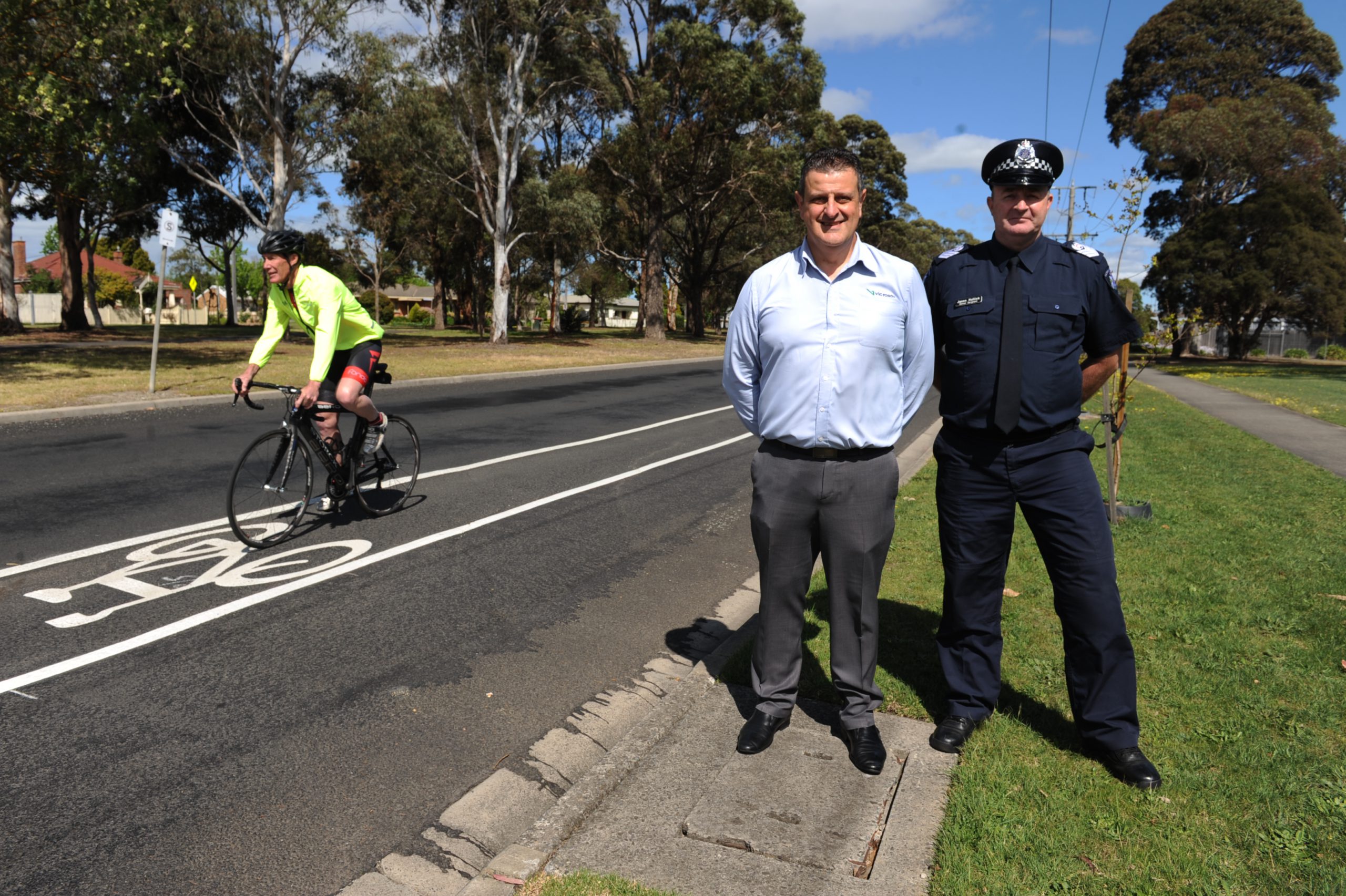 Heidi Kraak
VicRoads, Victoria Police and local cyclists are encouraging drivers and cyclists to be respectful of one another on the roads in the upcoming warmer months.
VicRoads eastern acting regional director Pas Monacella said more and more people were getting back on their bikes with longer days and "spring in the air".
"We really encourage riders to be as visible as possible to all road users," he said.
"We're also encouraging riders and drivers to respect each other on the road as, ultimately, road safety is a joint responsibility."
While there are no laws requiring drivers to remain a certain distance from cyclists in Victoria, Mr Monacella encouraged drivers to give riders a wide berth.
"We encourage drivers to give cyclists, in a 60 kilometres per hour instance, to be at least a metre away and in high speed environments to be at least 1.5 metres away from the cyclist," he said.
"Over the last five years we've seen nearly 300 collisions where cyclists have been involved [in Gippsland]. Of those, tragically three people have lost their lives and another 40 people have had serious injuries.
"What we are seeing is that nearly half of those people are aged 50 or over."
Victoria Police senior sergeant Jason Hullick said the majority of cyclists "did the right thing on the roads", but encouraged riders and drivers to use "some common sense" as riders have a right to be on the road along with cars.
"Cyclists are treated pretty much like motor vehicle drivers these days in relation to a number of offences and that includes your red lights, using a mobile phone," he said.
"Bike riders are expected to merge safely, pretty much do everything a motor vehicle driver is supposed to do, within reason, of course.
"Once again, it comes down to a lot of common sense. Be safe out there, be seen, and share the road safely."
Local cyclist Shaun Cattanach said while most drivers were quite respectful on the roads, he had had some "terrible experiences".
"I've had a guy get out and pull a knife on us … I've had a guy throw an ice cream at me once, which was interesting, and just a lot of abuse when there is a near miss as far as the cyclist is concerned," he said.
"For some reason, as soon I put my lycra on, I'm a hated person, whether they know me or they don't, but we're still all people that want to go home at the end of the day.
"There is certainly a lot of animosity between cyclists and drivers. I think that a lot of people that dislike us think they should be the only ones that are allowed on the road."
Mr Cattanach encouraged riders to wear brightly coloured clothes while riding in the upcoming summer season and encouraged drivers to slow down and give cyclists a wide berth.