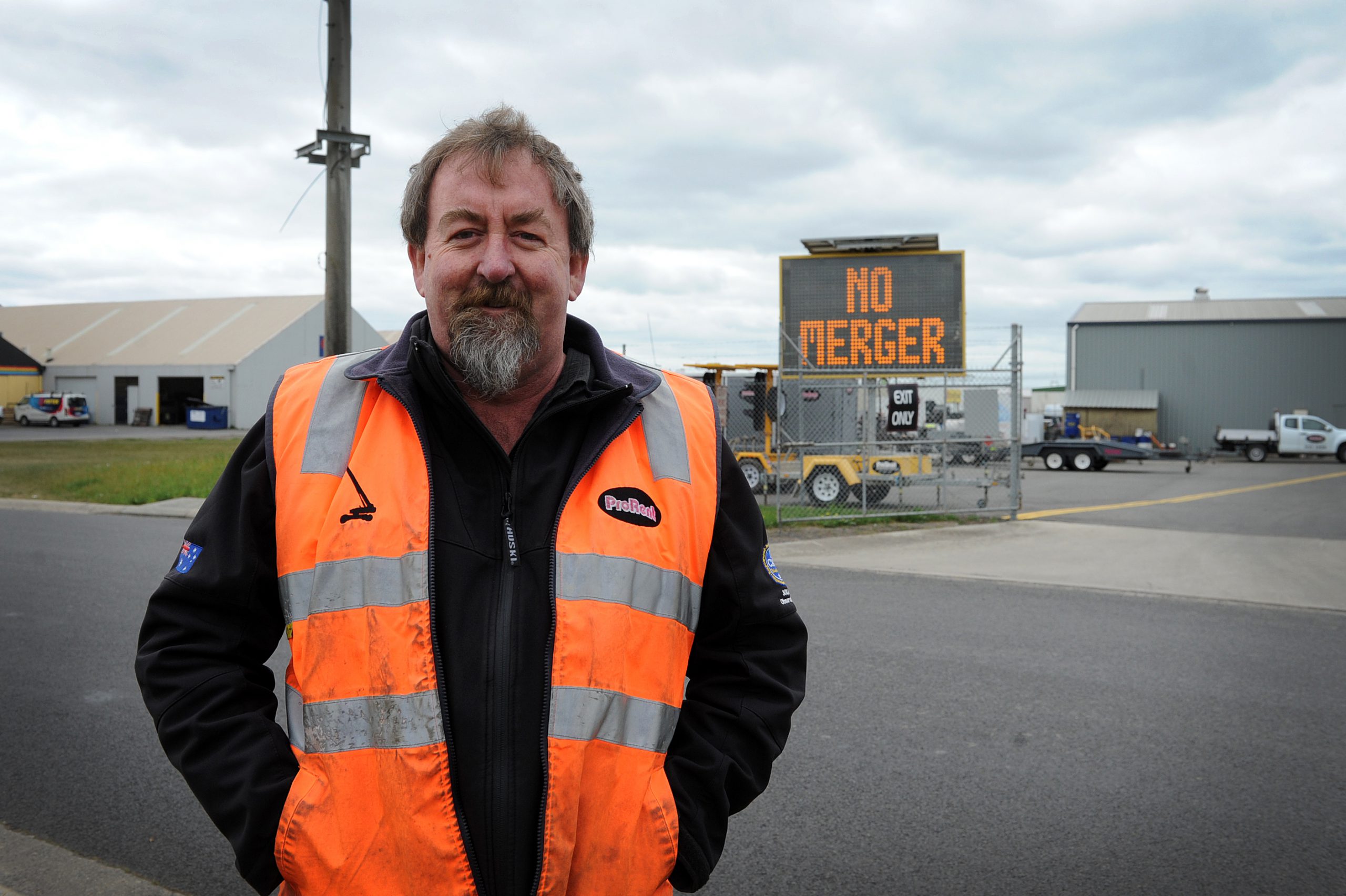 Bryce Eishold
The Mid Gippsland Football League and players' union have revealed they will consider boycotting the 2019 season if a proposed merger with the Alberton Football Netball League goes ahead.

The league and players made the declaration as AFL Victoria is set to hand down a final ruling on the merger tomorrow.
All nine MGFL clubs last week lodged official letters of appeal against AFL Gippsland's recommendation.
MGFL spokesman Rob Popplestone said "players would reluctantly consider striking" if the appeal was rejected, but he was confident it would be accepted.
"I really find it impossible to see how our appeal could possibly be rejected," Popplestone said.
"I just could not conceivably see any other outcome than the merger being rejected, and to be honest, I would be shocked if it went ahead."
Opposition to the merger has grown in recent weeks, with footballers and netballers banding together to unionise and create a Facebook group against the merger which has attracted more than 1800 members.
The community has voiced its support with some businesses and cars featuring signs highlighting their opposition to the move.
Anti-merger posters were also placed on AFL Gippsland's Morwell offices.
Popplestone said the MGFL was "empowered" by the groundswell of support from the players' union and broader community in opposition to the merger.
"I think all of this has highlighted a couple of things; one of them being that the interest in country footy is well and truly alive," he said.
"It took us by surprise that people took their own initiative to show what this means to them."
He also said the league would "seek legal advice on breaking away and being an independent competition" if the merger was given the green light.
However, players' union member Brendan Chapman said the group was "pretty confident" that "people power" would prevail and that a player boycott would be "worst case scenario".
"That's our main reason for being so confident, because there's been so many people against the merger – not just players," Chapman said.
"We've got every executive and every committee of every club behind the appeal and if it went ahead, it wouldn't be a merger. It would be a takeover."
"There's so many small towns involved and it will affect them greatly. It'll cripple them, given local footy is the lifeblood in most of those communities.
"If it the decision is not in our favour, we'll pursue other sorts of avenues should the merger be forced upon us."
The Express understands the MGFL will consider inviting another team to join the competition to replace Yarragon after it accepted AFL Gippsland's recommendation it join the Ellinbank league.
While opposed to the idea of a 15-team competition, Popplestone said the MGFL had not ruled out taking other measures in order to "strengthen the competition".
"I'd like to think that Mid Gippsland aren't ever just stuck in their ways and that we're in control of our own destiny," he said.