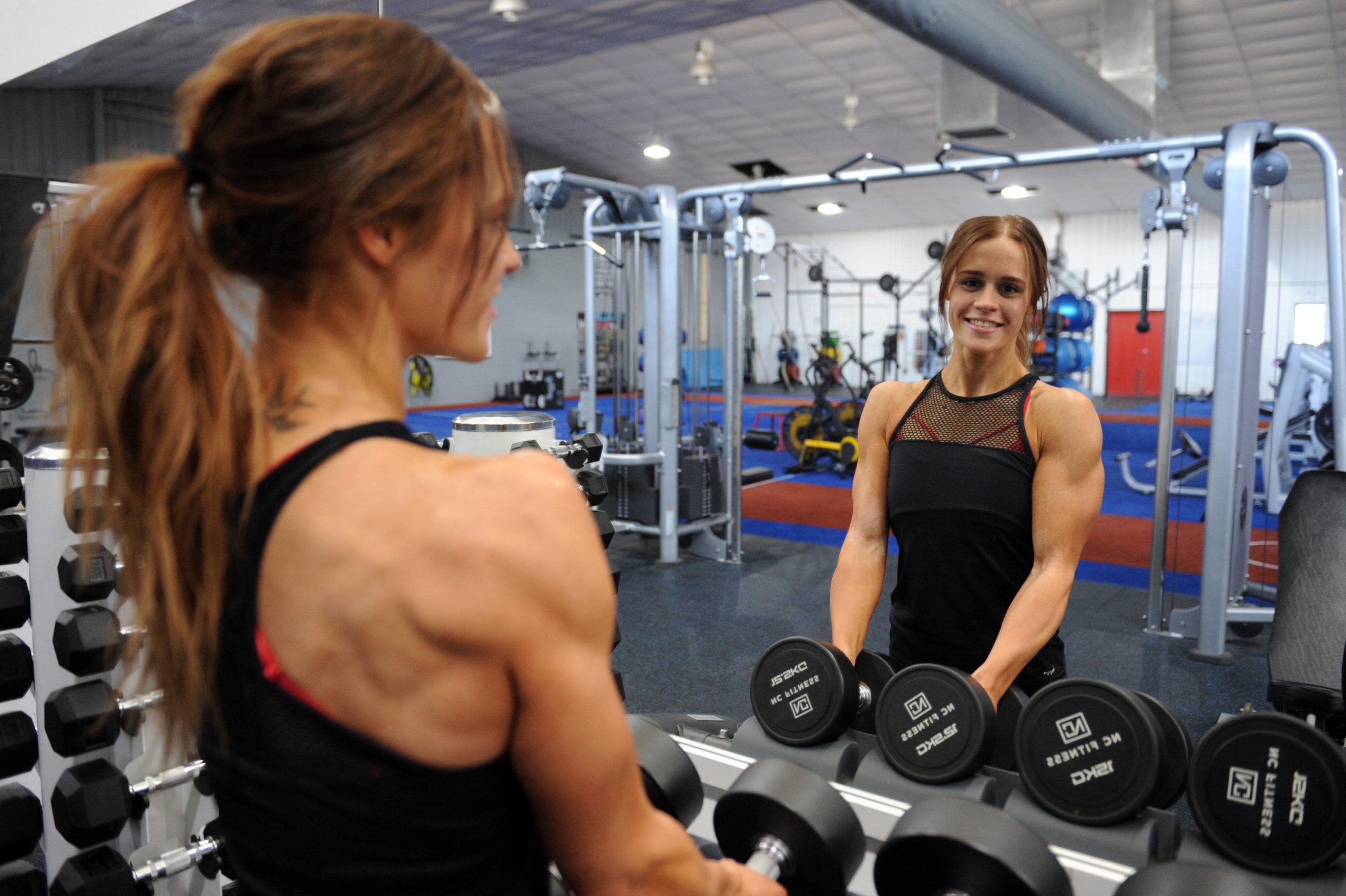 Anne Simmons
Traralgon personal trainer Erin White wanted to experience for herself the utter dedication involved in becoming a bodybuilder.

Sixteen weeks later, that very dedication has her packing for the United States to show off her physique against some of the world's best.

"I have no expectations … I really hope I can place but even just going over there and getting some exposure on the international stage will be incredible," White said.
Within a month, the 23-year-old claimed top spot in two junior categories in both the World Fitness Federation's Victorian and national championships.
Being an Australian junior champion came with an invitation to compete in the WFF World Championships where she just scrapes into the under-24 junior category.
The competition begins on November 3, where she will perform a 60-second solo performance choreographed to music, followed by a round requiring five compulsory poses in front of judges.
November 4 will involve what is called a 60-second T-walk.
"It's a bit more of a glamour model walk where we get to strut around, strike a few poses, then we're called into a line and compared against the other girls," White said.
Bodybuilding became an interest for White when she let tennis and other hobbies give way to her work as a personal trainer and other commitments.
But then the dedication required for building up her body had a "massive" impact on her lifestyle where she has had to turn down social invites to remove temptations.
"I've had steak and eggs every morning for the past 16 weeks," White said.
"I have a partner as well who has had to put his training and his own diet on hold to support me, you know. All my friends and family they don't see me very much.
"It's hard because I obviously work at a gym then have to train at a gym as well so I don't really see much daylight, but it's worth it."
The reward has come in the form of realising "just how dedicated you need to be to reach a goal".
"You need to be in it 100 per cent. But in terms of competing, it's been the best thing I've ever done," White said.
The Traralgon resident is seeking some last-minute support for her US trip.
"It's weird to be asking for sponsorships but I'm just looking for anyone who wants to help out and help me get overseas," she said.
While White said her strict diet of unprocessed foods gave her a "really good, clean energy", she was looking forward to a pancake, or even just some yoghurt.