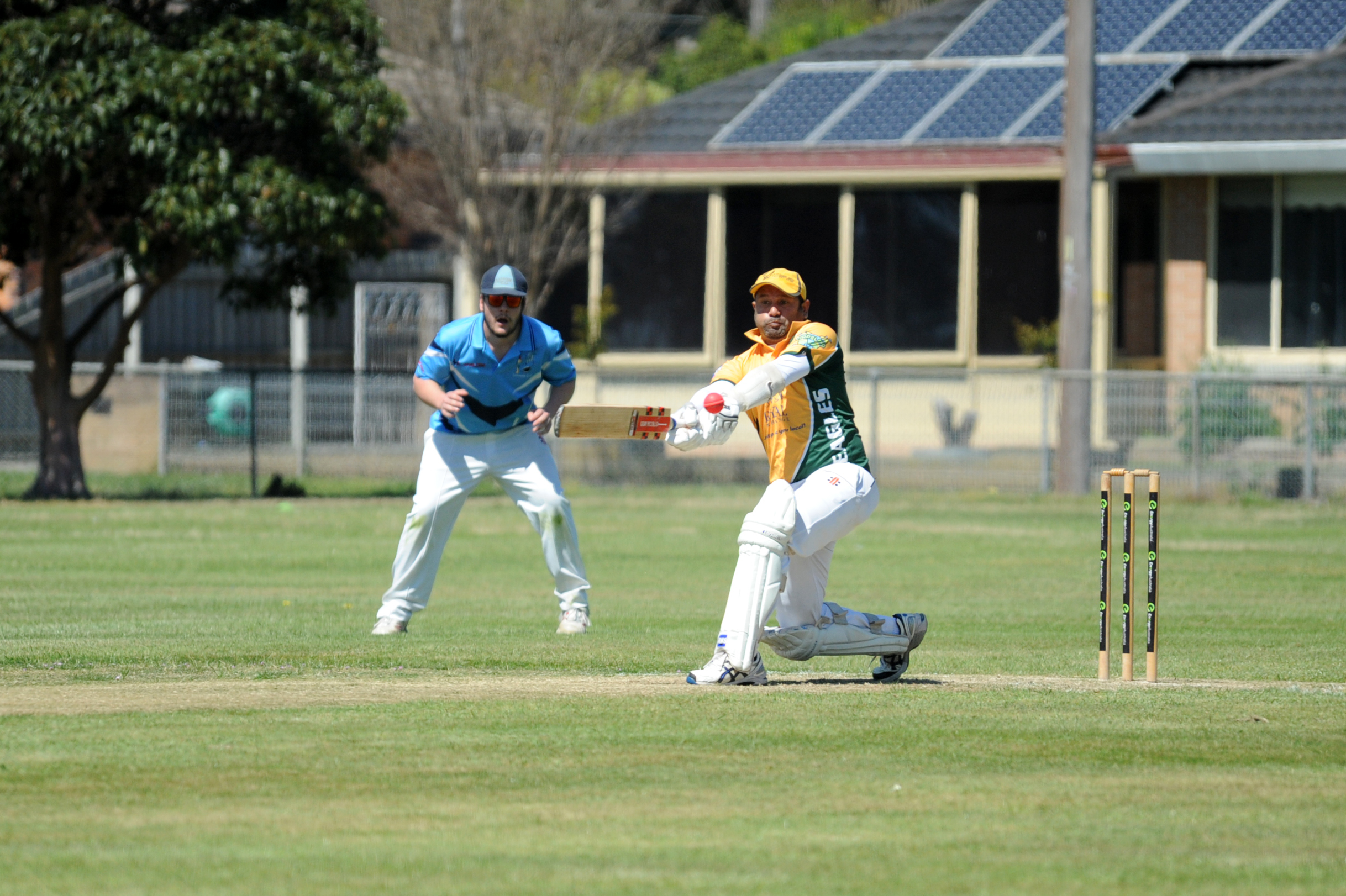 By Kate Withers
CRICKET

LVDCL

A GRADE

The LVDCL will get one-day cricket underway this weekend with Jeeralang-Boolarra and Trafalgar kicking off proceedings in round three.

The Ships played out a tie with Centrals in their round two Twenty20 clash but will be buoyed by the staying power of James Blaser (43) and skipper Rhys Holdsworth (44 not out) heading into longer form of the game this weekend.
The Panthers fell just short of Centrals in their round one encounter despite the best efforts of Mark Rawson (54) and Nick Duncan (29), but bounced back with victory over Traralgon West at the weekend.
Craig Blackberry opened and made 55, but it was Ben McCormack's 46 not out under pressure at number six that helped the side to 6/158.
Jeeralang-Boolarra and Trafalgar will play on Saturday at Boolarra Recreation Reserve from 11.30am.
Yallourn North v Centrals
Yallourn North will look to this weekend's clash with Centrals for their maiden win of the 2018/19 season.
The Bombers' top order crumbled at the hands of Latrobe bowler Tyron Gamage (5/7) in round two, with Matt Brewer the only one of the first six bats to make it to double figures.
Stephen Boltong's brave stand of 48 at number six helped Yallourn North scrap their way back into the game but they ultimately fell 25 runs short.
Centrals played out a thrilling tie with Trafalgar at the weekend on the back of their round one win over Jeeralang-Boolarra, thanks in part to the input of Rob Wilkie, who has notched 26 and 57 in rounds one and two, respectively.
Yallourn North and Centrals will play on Saturday at McGregor Reserve from 11.30am.
Traralgon West v Latrobe
Traralgon West will get a second shot at Latrobe in round three this weekend after coming agonisingly close to recording their first win in years in the season-opener.
Nilantha Thillekarathna made 34 for the Eagles in the round one run chase as the Eagles fell just five runs short in reply.
Hayden Kimpton was Latrobe's biggest weapon with ball in hand and finished with two wickets, while Justin Vajler's 55 led the side to 5/113.
Traralgon West faced Jeeralang-Boolarra in round two and were tasked with chasing down an impressive 6/158.
Thillekarathna was again the mainstay in attack and notched 57, while skipper Tim Fitch made 48, but a lower order collapse had the Sharks all out for 140.
Thillekarathna and Fitch will again be key in West's chances this weekend with bat in hand.
Traralgon West and Latrobe will play on Saturday at Traralgon West Sporting Complex from 11.30am.