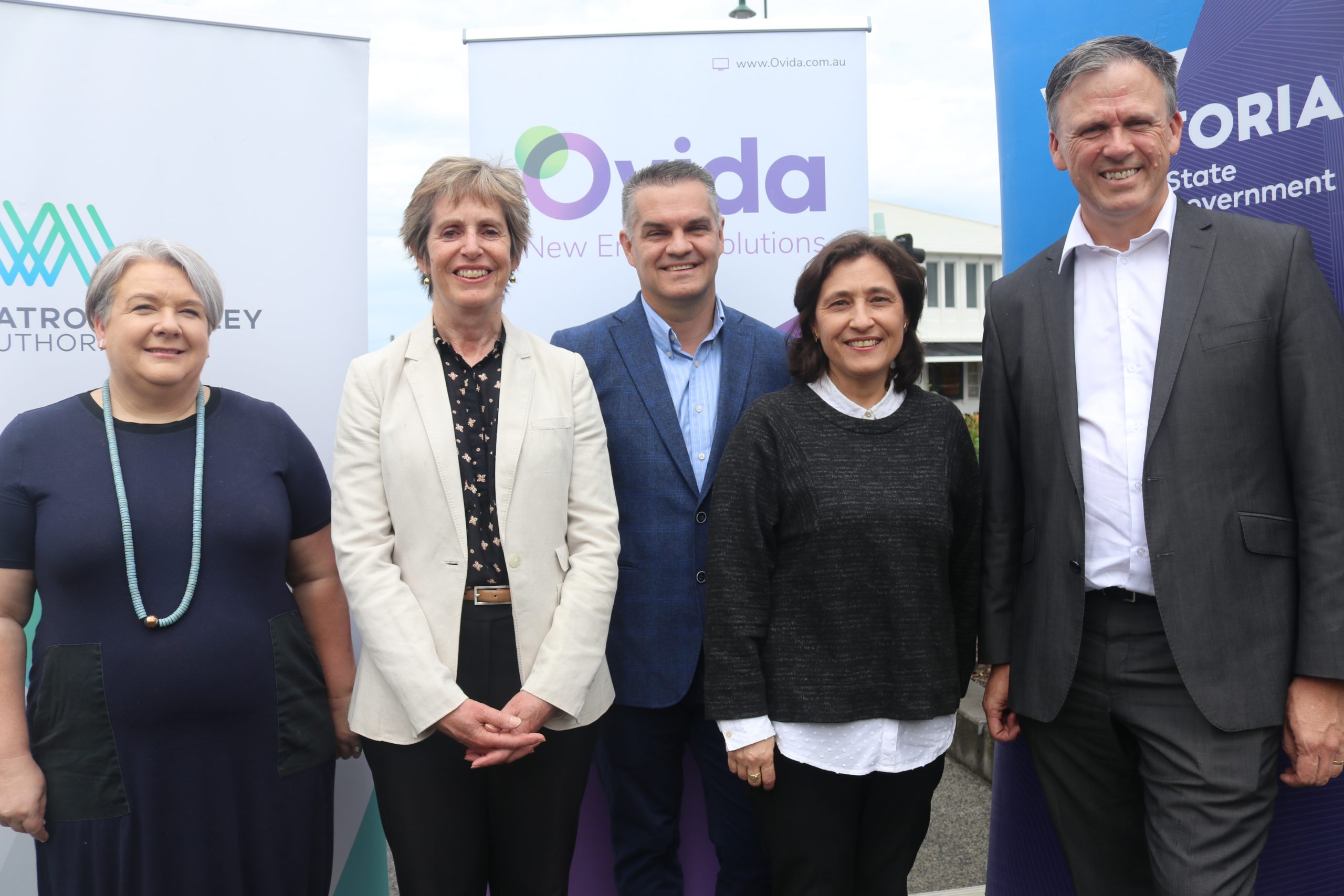 Michelle Slater
The Victorian government has invited Latrobe Valley businesses to sign up to what will be Australia's largest microgrid connecting commercial tenants to solar energy and cutting bills by a quarter.
Energy Minister Lily D'Ambrosio was in Morwell on Thursday announcing $3 million for the Latrobe Valley Microgrid Program, to hook up 750 small to medium-sized businesses in the region.
The program aims to install solar panels and battery storage at 75 microgrids across the Latrobe Valley, which will create 90 local jobs.
Ms D'Ambrosio said businesses would be able to channel their energy bill savings back into their businesses, which would in turn create more local job opportunities.
"This shows we can manage our transition to new energy technologies, reduce emissions, reduce power bills and create jobs right here in the Latrobe Valley," Ms D'Ambrosio said.
The minister also announced Solar Victoria had recruited 14 locals to start work in a temporary office at the old Morwell police station in a couple of weeks, taking calls and processing rebates.
Project partner Ovida will roll out the program with a $15 million investment and hoped to get the first site up and running early next year with a group of eight to 10 customers.
Ovida executive general manager Shaun Reardon said the company would start approaching commercial tenants and landlords to sign up to the program.
"Everyone has access to the sun but not everyone has access to the power of solar technology and we believe we should be able to unlock this power for all sorts of customers," Mr Reardon said.
"Traditionally customers such as tenants in commercial buildings were not able to do that. We see this as a great revolution to bring solar energy to a wider base of customers."
Mr Reardon said the project would be staggered site-by-site over the course of the program.
Latrobe Valley Authority chief executive Karen Cain said the authority would also start working closely with project providers and local business networks.
"If I was a local business, I would be saying when can I start? I think we have to demonstrate this is a benefit," Ms Cain said.
"If we get a few businesses started and talking to their colleagues, once the word spreads, we will have people knocking on the door."