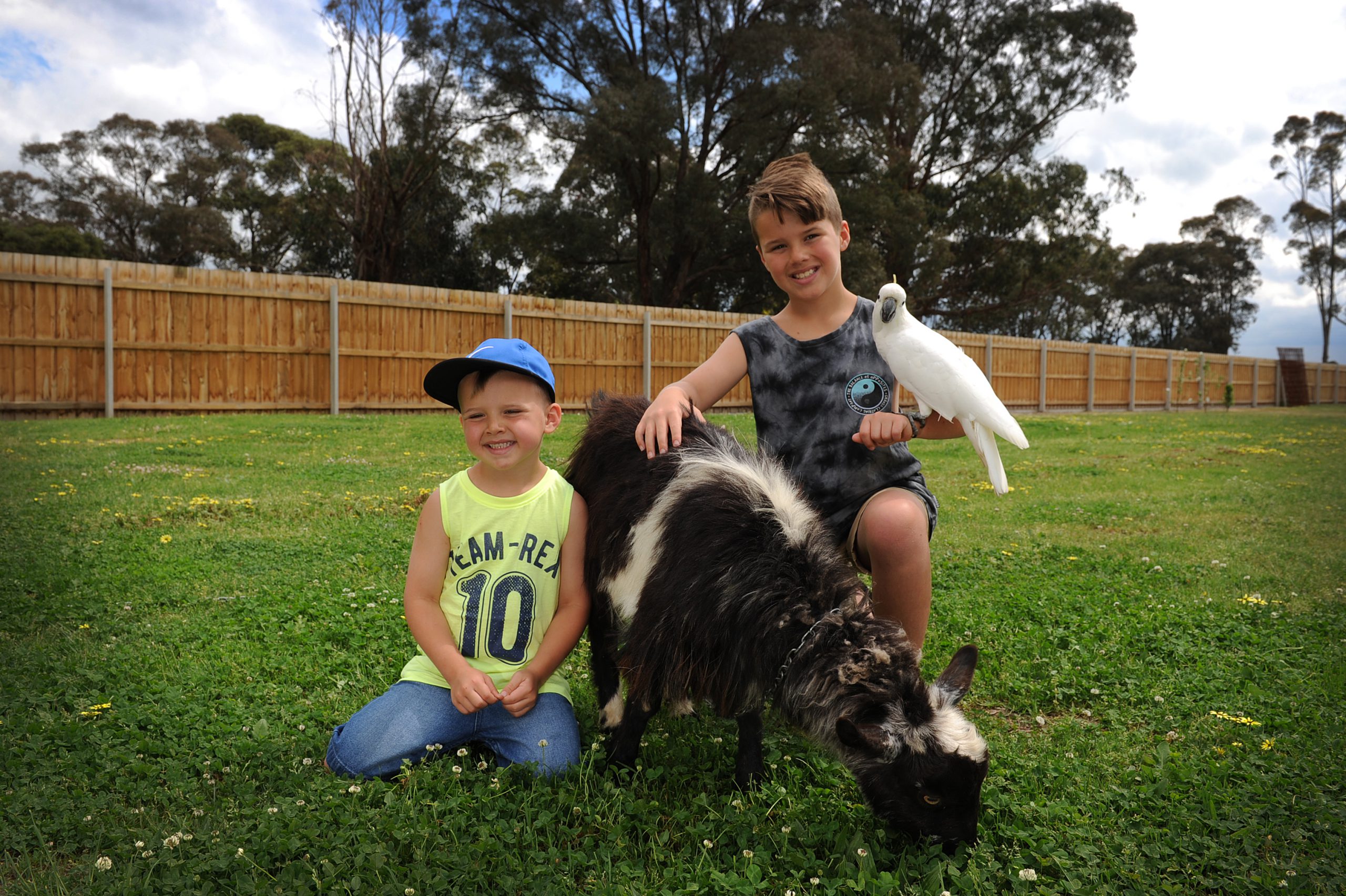 By Kate Withers
The Mackay family of Traralgon will "probably get a dog one day", but for now they are kept quite busy caring for an unlikely pair of pet friends.

Charlie the chatty cockatoo and Rocky the miniature goat have only been with the family for a short time but have wasted no time making themselves at home.

With four two-legged siblings to play with, Charlie and Rocky are more like dogs.
"They're just such dags. They're so relaxed and so fantastic with the kids," mother Lee said.
"Charlie just hangs around and lives in a cage but when we open it up he just waddles around the backyard. He's just half human.
"When we look at him, we just think he's got a beautiful soul."
Rocky the miniature goat may be small, but what he lacks in stature he more than makes up for in spunk.
"It's just different than the ordinary, he's so much entertainment," Lee said.
Rocky loves nothing more than bouncing around and playing with his human siblings, and despite not having any horns, still charges like any other goat.
"From day one he's just been a real character," Lee said.

"You can tell he's playing because he's wagging his tail, it's just hilarious to watch.
"We've got fruit trees and some really good plants that he's ruined too, but they're both just fantastic pets."
The Express is looking for passionate Latrobe Valley pet owners who would like to tell the story behind their pets and why they matter in their lives.

If you would like your pet to feature in a future edition of this weekly column, email news@lvexpress.com.au with 'You and Your Pet' in the subject line.