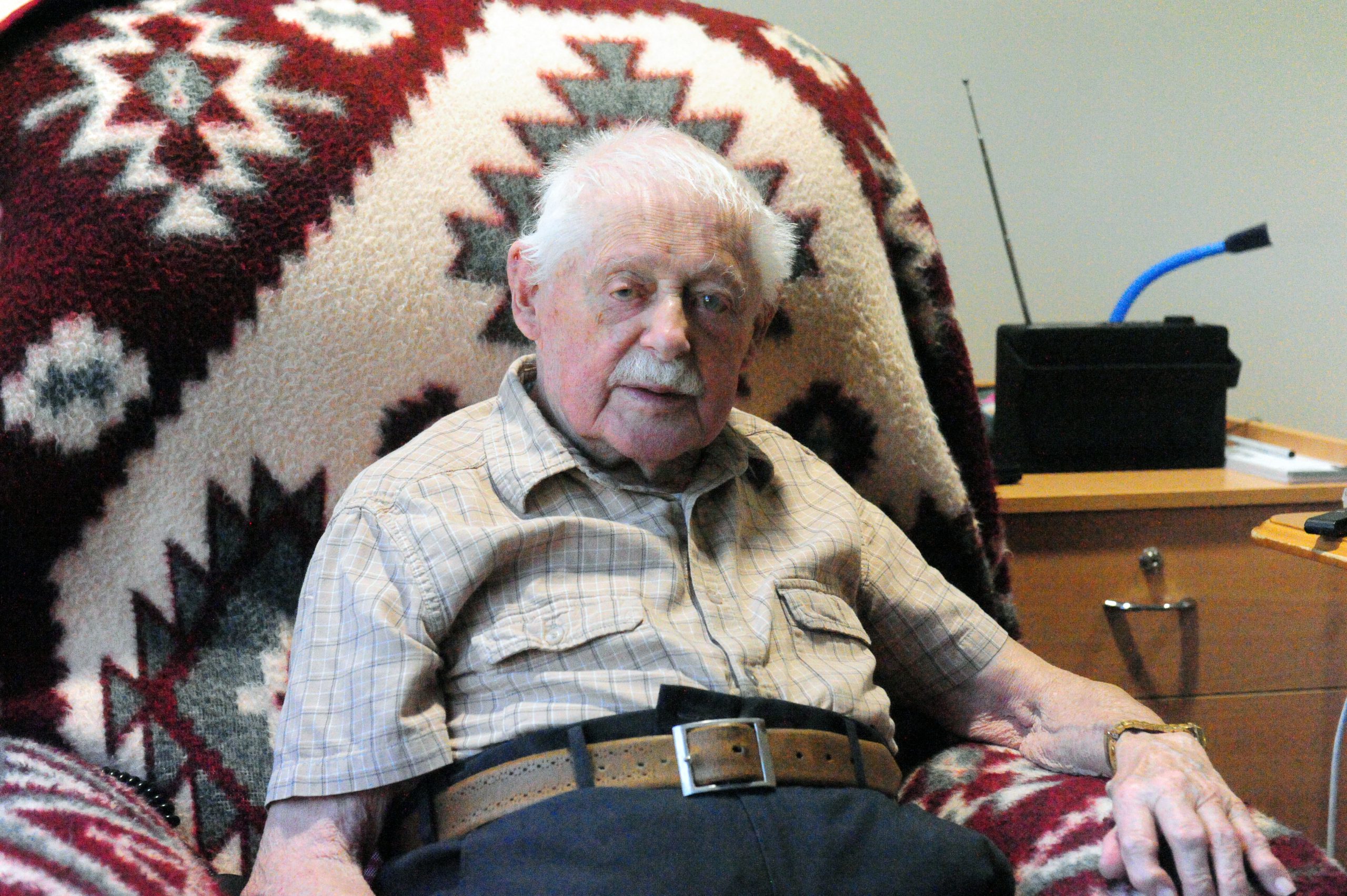 Heidi Kraak
While he may be a few days shy of 100, Traralgon resident Arthur 'Roy' Guenther still likes to catch a taxi down to the horse races and place the occasional bet.
Well known around Traralgon, "Roy, Roy, the butcher boy" will celebrate his century on Saturday surrounded by family and friends.
An avid sportsman and devoted Collingwood supporter, Mr Guenther is perhaps best known around Traralgon as the butcher at Wilson's Butchers, formerly on Franklin Street.
Hard work and sacrifice have characterised Mr Guenther's life in more ways than one – the World War II veteran left for New Guinea just a few short days after marrying his wife of 68 years, Florence, whom he met while umpiring a basketball game.
According to Mr Guenther's daughter Lois, her late mother was "too busy playing the game to be interested in Roy" at first, however, love blossomed as the two chatted at Sunday school and church.
After 18 months in New Guinea, Roy was sent to Bougainville for 20 months.
"I had a daughter born while I was in Bougainville. I didn't see her until she was 11 months old," he said.
"I was in a big hole [a trench] at 1am in the morning, and a runner came down from headquarters to say 'you've got a baby daughter'."
After returning from the field, Roy and Florence had six more children and moved to Traralgon in 1960.
Mr Guenther still has vivid memories of when he was a boy and recalls a horse and cart delivering groceries to his house when he was around four years old.
"When I was nine, I had a pony and we used to ride across the paddock at Mentone Race Course," he said.
"We rode behind Phar Lap for a lap at the race course.
"He did about three laps in the time we did one."
Mr Guenther is still interested in sports including cricket, football and horse racing and enjoys spending time with his family, including 22 grandchildren and 42 great grandchildren.
"I'm very lucky to be here," he said.
"There are a few others left from World War II but a lot of them can't communicate.
"Life goes very quick."