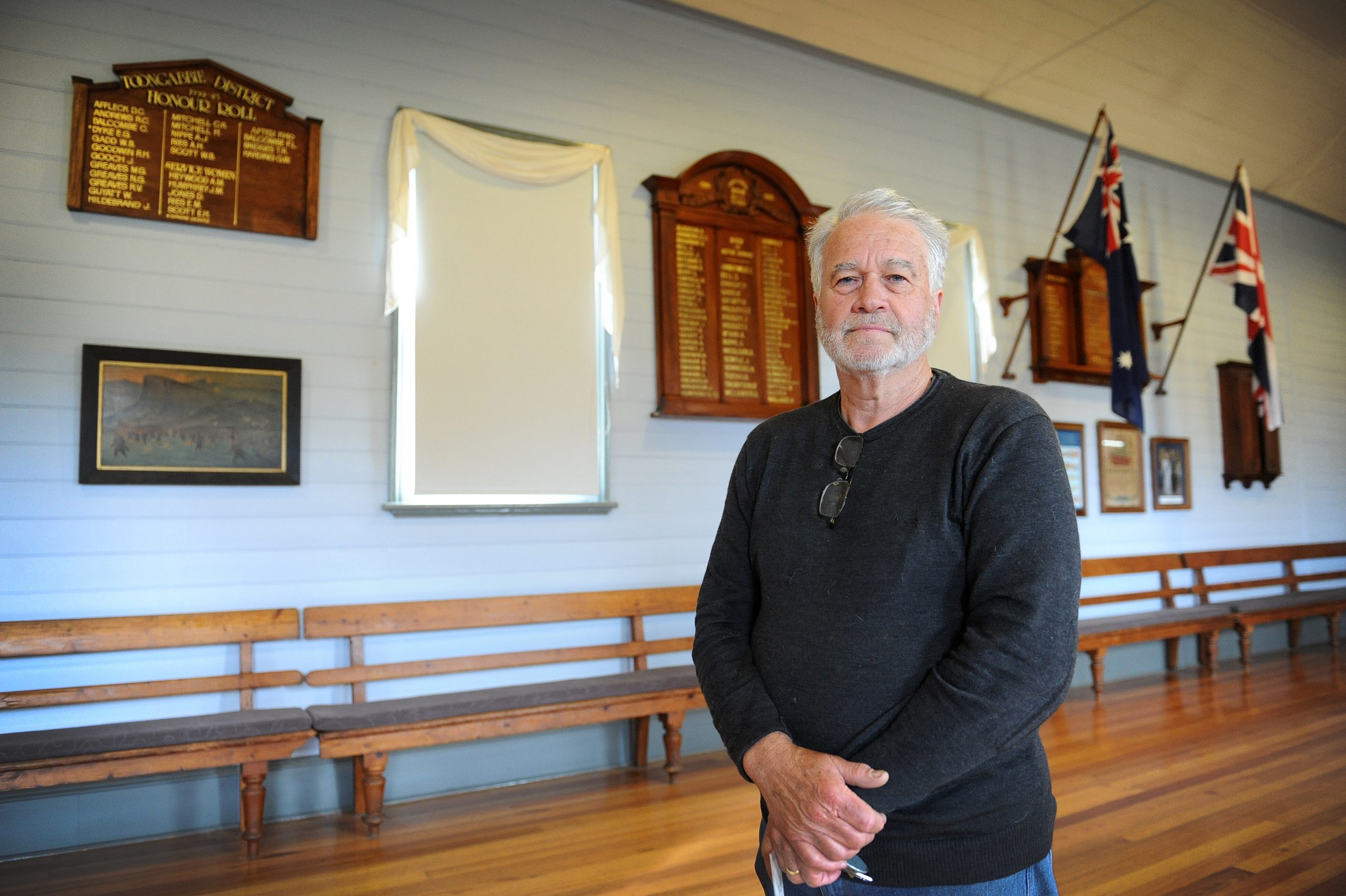 Heidi Kraak
The Toongabbie Centenary of Armistice Committee is calling for people who are related to the men and women listed on the Toongabbie honour boards to join them at a centenary celebration.
The Toongabbie Honour Boards, which were formerly located at the Toongabbie recreation reserve town hall on Main Street, were refurbished and relocated to the historical Mechanics Institute about two weeks ago.
The refurbishment of the World War I and II honour boards was funded by a federal government grant.
Toongabbie Centenary of Armistice committee member Graham Berrett said there had been no changes or names added to the honour boards.
"We've invited as many relatives of the men and women on the boards as we could," he said.
"We've got responses from quite a few of them, but we'd like to have more along.
"So we're putting out a final call to any relatives, or anyone who knows that they have relatives on the honour boards … because we certainly want them to come along.
Mr Berrett said the event was a "double celebration".
"We're celebrating having the honour boards relocated here to the Mechanics Institute," he said.
"All the men on the board would have known this hall, they would have done their banking at the hall, did all their social occasions at this hall; so we're seeing this as an opportunity to return the men home, so to speak, to somewhere they are familiar with.
"The second celebration is the celebration of the centenary of armistice."
Mr Berrett said the event would feature the Traralgon City Band and the Glengarry Scout Group.
"We also have an ex-student of Toongabbie State School who I think is now in year 12," he said.
"We were very happy that he agreed to speak, to establish the connection to the school and his age, he would be about 17 or 18, which is the same age as these men would have been when they went to war.
"The second plaque has children from the Toongabbie state school who went to World War I."
For more information or to get in contact with the committee, phone 5192 4567.