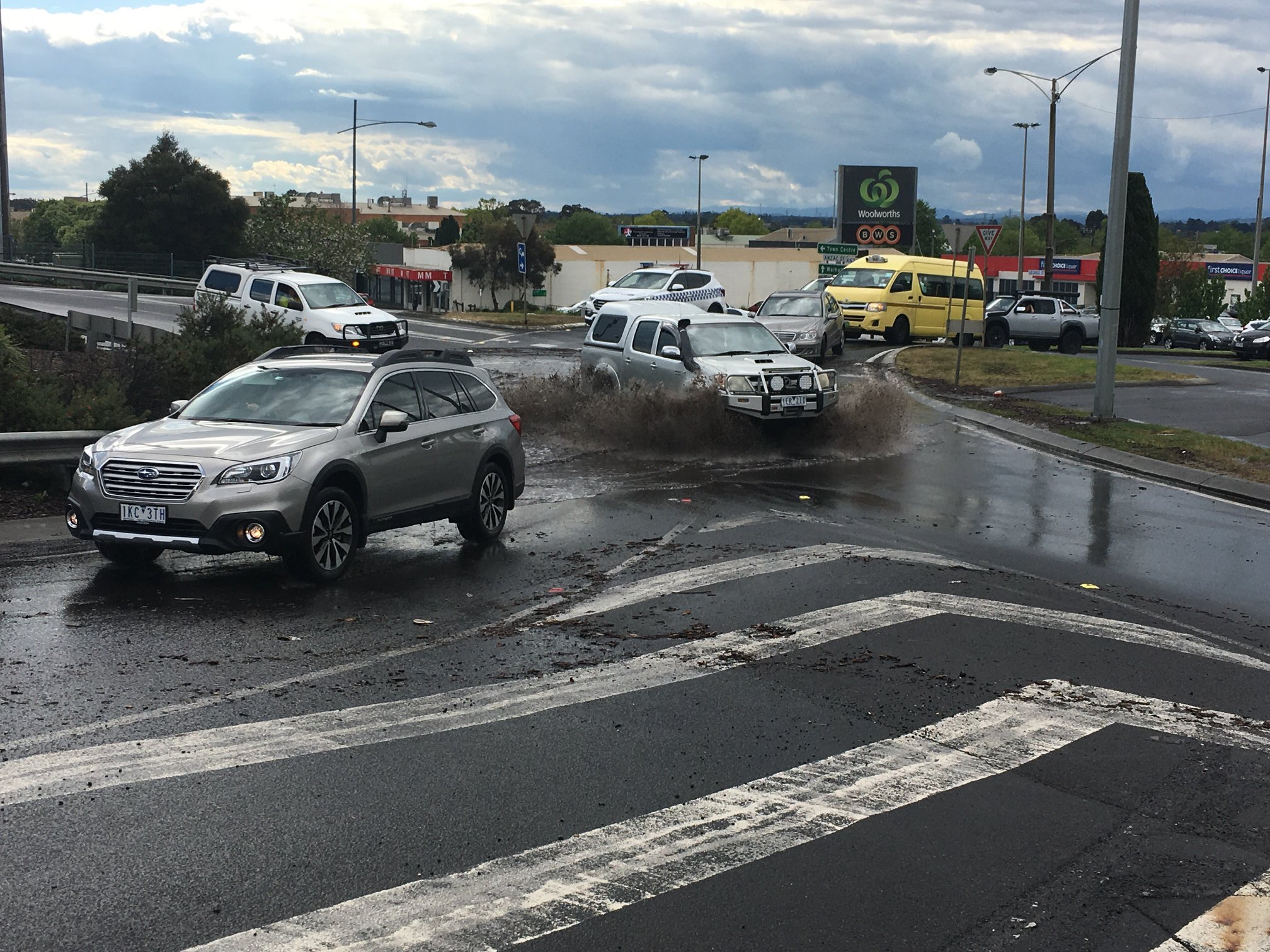 Bryce Eishold
Several businesses were impacted by heavy rain on Wednesday afternoon – less than 24 hours before the Moe Cup – with some retailers forced to close their doors during the town's biggest retail day of the year.
Moe Betta Home Living was amongst the worst affected and had more than 400 litres of water sucked out of its carpet after the roof on its Moore Street shop gave way, causing more than $100,000 in damage.
"It damaged some stock inside but flooded most of the store which meant we were unable to open on cup day due to water damage," Moe Betta Home Living manager Haoyao Atkinson said.
"Apart from [the] roof, we have extensive damage inside the door with the carpet, some walls and then the stock itself. We got the carpet cleaning guy in right away and he sucked over 400 litres of water out of our carpet that afternoon."
Dress shop Hollies Closet on Albert Street was also impacted, with owner Debbie Griffith describing the downpour like "sheets of rain during a tropical thunderstorm".
"Our displays at the front of the store were a bit wet and we had some damage to shoes. It was more the inconvenience of cleaning it up especially before the Moe Cup – it couldn't have come at a worse time," Ms Griffith said.
Roads including the roundabout on Lloyd Street and eastern end of Moore Street were also flooded briefly during Wednesday's weather event.
Salvation Army's op shop on Moore Street had water coming "through the lights, down the walls and under the door," volunteer Margie Lawson said.
Albert Street Primary School was also affected by the rain.