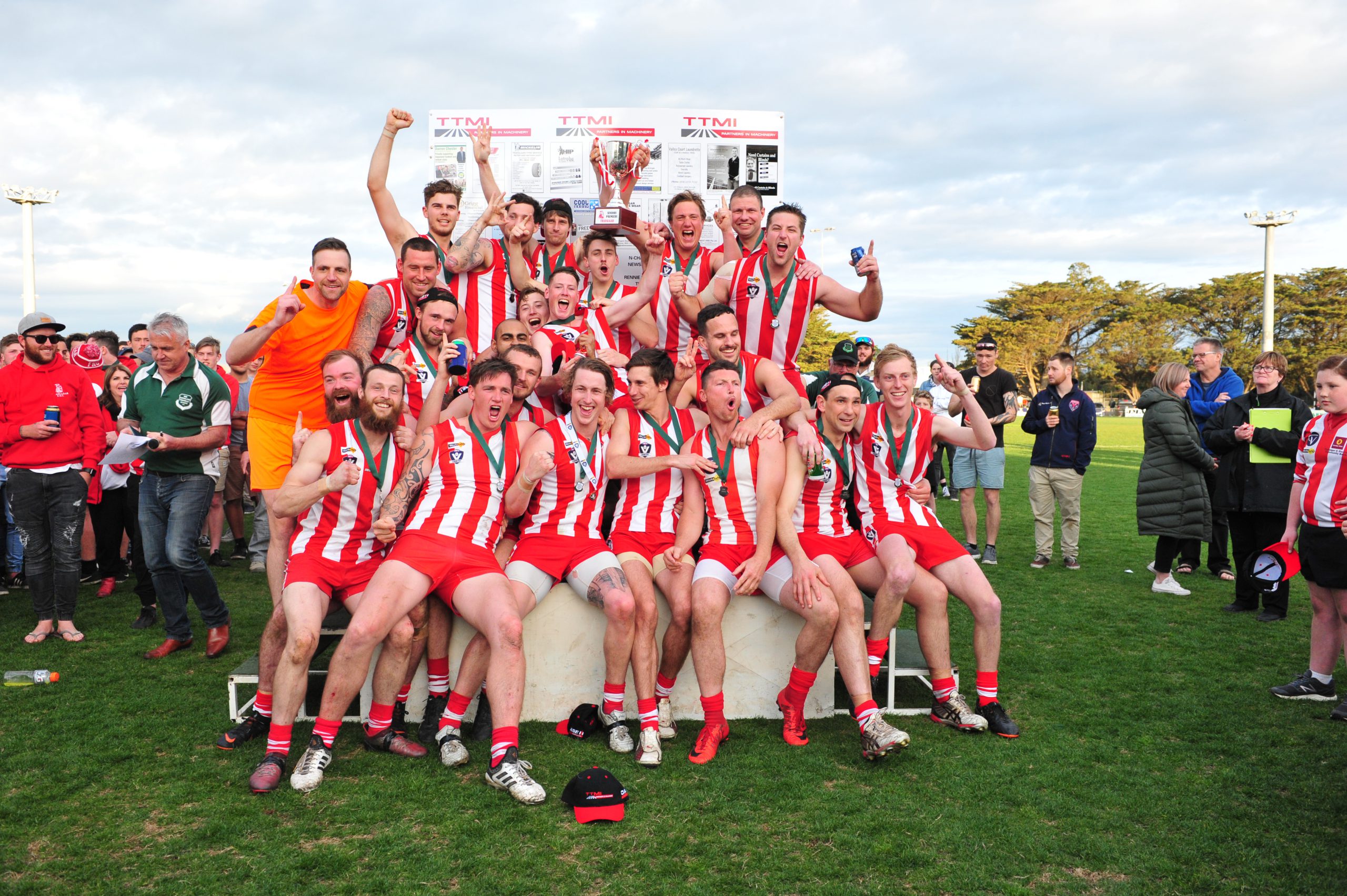 Kate Withers
The Mid Gippsland Football League will remain in its current form after AFL Victoria last week upheld an appeal and rejected AFL Gippsland's recommendation it merge with the Alberton Football League.

The ruling, released by the AFL Victoria Objection Appeal Panel on Friday, comes after the Mid Gippsland Football League and its nine clubs lodged official objections to the proposed merger.
Mid Gippsland Football League spokesman Rob Popplestone said the league was "ecstatic" with the ruling.
"It has given us some clarity about it because there's also been that apprehension and anxiety for a lot of clubs about what the season ahead could have looked like," Popplestone said.
"I think what it shows is that AFL Victoria have showed some empathy and understanding for exactly who we are and how we go about our business.
"We don't walk away from it thinking we don't have issues to address … our juniors need some help … but we're probably a bit more in control of our own destiny and can now spend some time looking at how we move forward."
Mid Gippsland players' union spokesman James Kelly said he was "relieved and happy that common sense prevailed" but was "not surprised" the merger was knocked back.
The union, which was formed to oppose the merger with representatives from all nine Mid Gippsland clubs, attracted more than 1800 members on Facebook and gained the backing of local business.
"All the clubs obviously want to beat each other, but it was really good to see them all band together to fight this," he said.
"Player and supporter wise, it was amazing to see so many people commenting on the Facebook posts and all that sort of thing, but that's just what Mid Gippy is like.
"We're glad that we can get on with it but it's really affected all the clubs negatively in the last month or so, with player retention, recruiting coaches and sponsorship … all for no good reason it seems."
Kelly also said the players' union was confident the merger would be rejected because of "holes" in AFL Gippsland's recommendation.
"I thought if it was a fair and just process we'd win, and looking more into AFL Gippsland's review and proposal, there was a lack of strategy to mitigate potential disaster, so I'm not surprised." he said.
"Everyone is on the same page that we want the league to continue but we know things might change, and we hope Alberton is rectified but we don't think doing the merger was the best way to do that."
In its ruling, the AFL Victoria Objection Appeal Panel requested AFL Gippsland work with neighbouring leagues including Mid Gippsland, West Gippsland and North Gippsland to develop a strategy for the "inclusion" of the Alberton league clubs in 2020.
It also suggested recommendations by AFL Gippsland into the future direction of the Alberton league "be supported by research, including relevant player demographic data".
In a statement, AFL Gippsland said it was "disappointed with the outcome", however, "respects the appeals process and duly accepts AFL Victoria's decision".
"The [AFL Gippsland Region] Commission remains steadfast in its support of all clubs in Gippsland and its commitment to the development, design and implementation of a competition structure that offers long-term sustainability and viability for all clubs," it said in its statement.
"The AFL Gippsland Commission will meet … to discuss the most appropriate way forward."