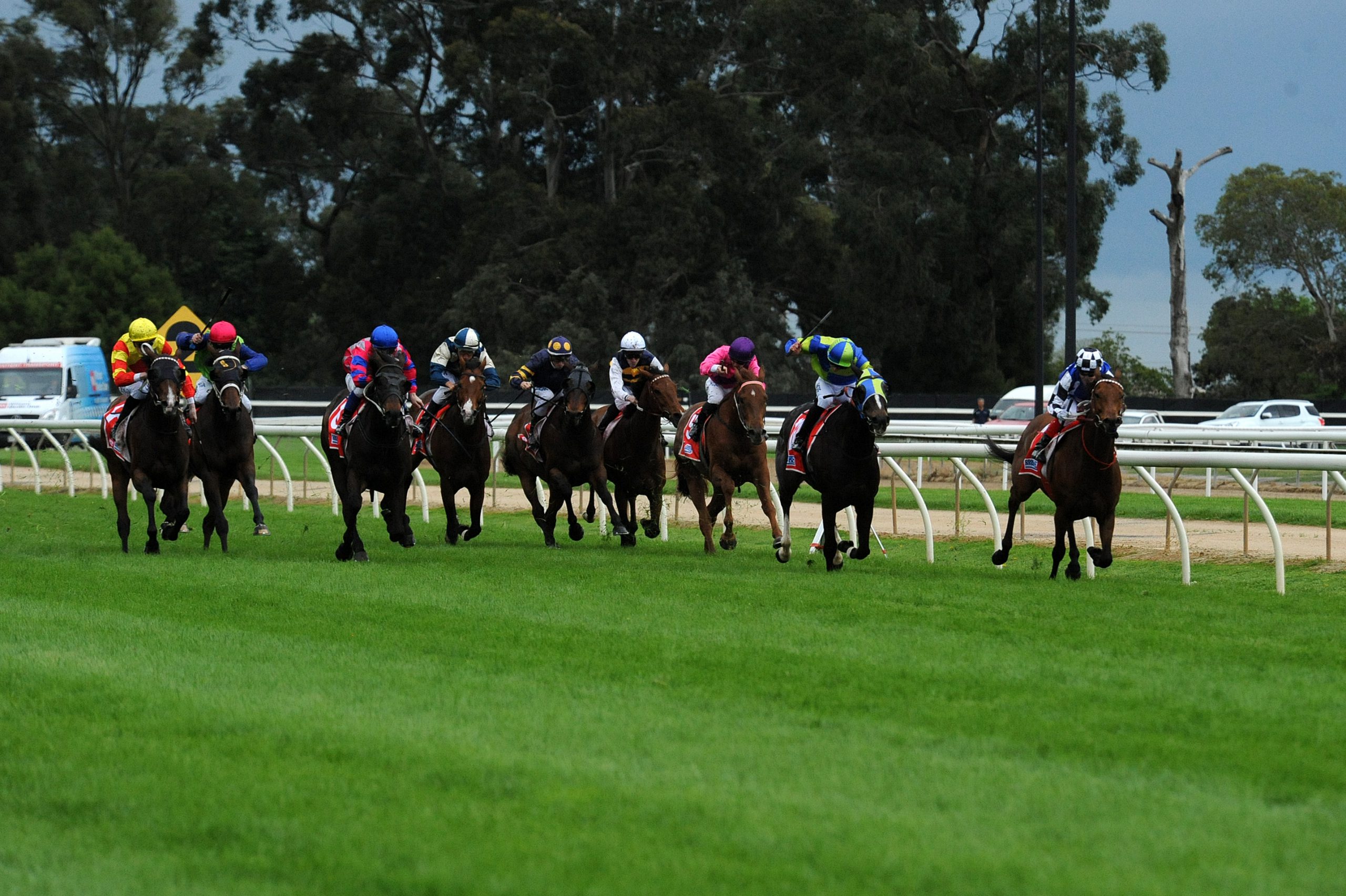 Bryce Eishold
There was a taste of local success at Moe on Thursday when hometown trainer Allison Bennett's horse Chica Mala crossed the line in the third race to claim the 1600-metre maiden plate.
Across the track, there was a sense of optimism as the rains held off after a monster downpour during cup day last year – and despite the track being dowsed with 22 millimetres of rain the day before – it was in "perfect condition".
AFL legend Bill Brownless mingled with the crowd, as did Collingwood star Taylor Adams and Melbourne co-captain Jack Viney who spoke about their thoughts on last week's AFL draft.
Fashions on the field attracted strong entries as racegoers travelled from across the state to watch the race that stopped the region – the Moe Cup – at 4pm.
Moe Racing Club chairman Mike Vanderfeen was upbeat when he spoke of the club's success in recent years, paying tribute to those who held behind the scenes roles on the day.
"We're extremely proud of the club, particularly of the track. We're now getting major trainers from Melbourne because they like the track because it's got give in it," Mr Vanderfeen said.
"I know the public holiday was controversial but the council supported us, the Moe traders have supported us and it's been a very good result."
The racing club recorded more than 1000 bookings prior to race day, and registered a strong 2500-plus through the gate last week.
"We had 22 millimetres of rain on it on Wednesday and in fact there was a horse raced around here on Thursday morning about 6.15am and you could hardly mark the turf," Mr Vanderfeen said.
"When Damien Oliver first got here he walked the track and I spoke to Damien after and he said 'Look, Mike, it's not a soft six – it's better than a soft six – it's in perfect condition'."
Darren Weir-trained Sixties Groove won the Moe Cup, claiming $82,500 in prize money, behind second-placed Snitzepeg, Noumea and King Way.
Latrobe City mayor Darrel White was complimentary of the club after it had experienced a number of peaks and troughs.
"With downpours and track surface and what you have, it's good to see it's been sorted out because this is a huge event for Latrobe City," Cr White said.
"We want to continue to support the Moe Racing Club to make it a significant event on the calendar for Latrobe that will attract people here from outside and make them want to come back for more."